With the ongoing coronavirus pandemic continuing to change the way we live our lives, many individuals have started adopting work-from-home strategies. So, whether you are a working professional or a vlogger, here are 8 Essential Gadgets & Gears For Better Productivity!
---
1) Wi-Fi Routers
Whether for work or play, having an internet connection at home is essential for everyone nowadays. Then, there's the Wi-Fi router — the heart of everything that gives you the all-important wireless connectivity.
Here's a powerhouse of a router that packs a wealth of features: an advanced Wi-Fi mesh functionality that helps to speed up your home network with fast internet speeds up to 400 Mbps (2.4 GHz) and 1,733 Mbps (5 GHz); a built-in McAfee protection that safeguards your network 24/7; and a robust 880 MHz dual-core processor that gives you not only stable but also lag-free connection.
2) Webcam
Need to keep yourself up-to-date with your team members while working from home? You got to have a webcam installed on your laptop or desktop PC — an essential gadget that allows you to conduct an online meeting or video conference. Other than work purposes, a webcam is also useful to keep in touch with your family and loved ones or communicate with friends.
If your budget isn't much of a concern, you might want to consider the Logitech C922 Pro. It has everything you need for a stable and high-quality webcam experience. First up, it comes with an optional 720p at 60fps or Full HD (1080p) at 30fps for live streaming. Expect clearer images even if you are in a dimly-lit room, thanks to the webcam's HD autofocus system and light correction. It also has its own built-in microphones, which can be seen on both sides of the webcam that helps to capture the sound and voice clearly. Best of all, you can clip the webcam atop your computer screen or simply mount it on a bundled tabletop tripod.
3) External Monitor
Ever find yourself working on a laptop where you require to open more than a window tab at once? Well, even if you own a standard 15.6-inch laptop, the most you can do is split two windows on the screen. Which brings us the importance of getting yourself an external monitor. By connecting an HDMI cable to your laptop, you can clone and drag the windows to the external monitor. This, in turn, allows you to make good use of your laptop screen to perform other tasks, say using a Photoshop software or typing a document on Microsoft Word. Think of it of having an extra screen for your laptop and you'll get the idea.
Looking for a high-quality monitor to boost your productivity? Here's one for you: the Dell Ultrasharp U2718Q model, a 27-inch monitor that boasts a razor-sharp 4K resolution and HDR technology. The latter gives you better visual clarity in terms of contrast and colour reproduction. And of course, the 27-inch width along with its bezel-less InfinityEdge screen means you'll get more space for multiple uses. The monitor is also designed with flexibility in mind, allowing you to tilt (up to 21°) as well as swivel (up to 45°) or even pivot at 90° regardless of clockwise or anti-clockwise direction.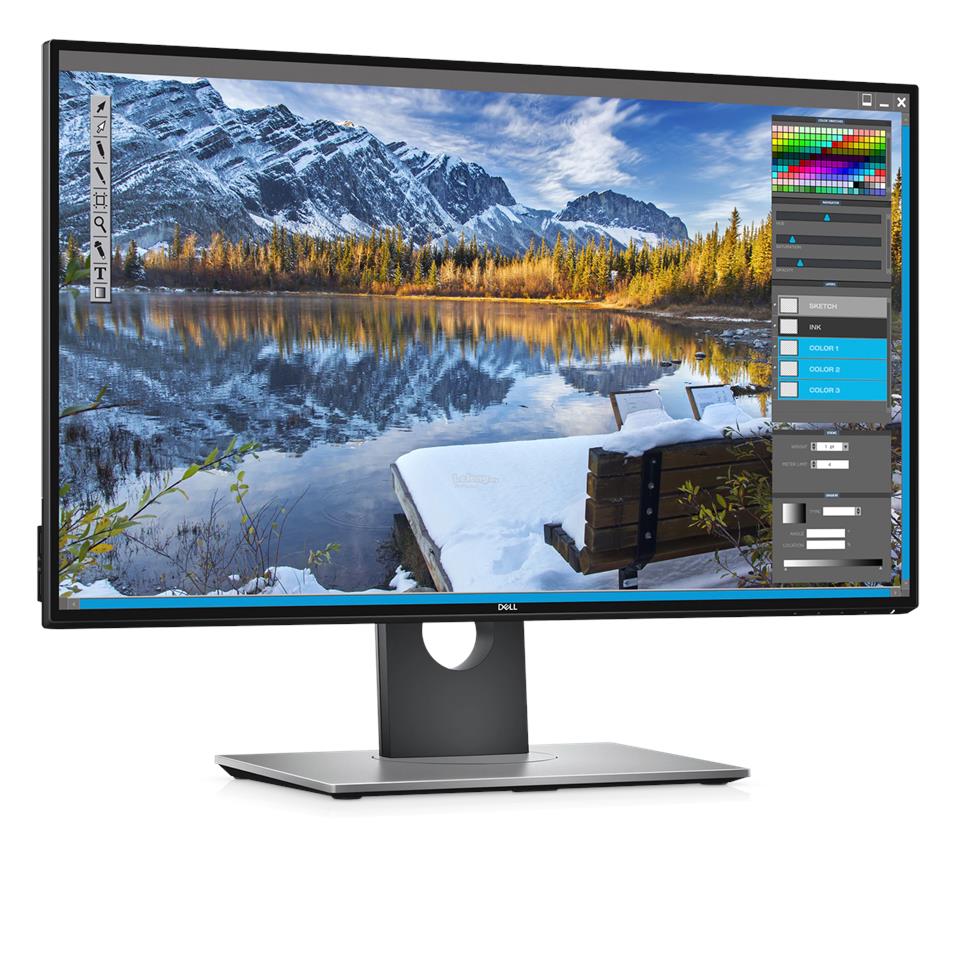 4) Wireless Headphones
Too many unwanted noises can disrupt your concentration, especially if you are working from home. But if your home office is too quiet, it can demotivate you as well. Which is why music plays an important part in boosting your overall productivity. And if you are looking to filter out or at least minimise outside noises so you can focus better, get an essential pair of headphones. Or better yet, wireless headphones where you don't have to worry about tangled or knotted cables.
These high-end Sony wireless headphones prides itself with its advanced noise-cancelling technology, where you can listen to your favourite music without outside noise interruption. The close-fitting ear pads, in the meantime, help to block out more external sound as well. Other highlights to look out for include a long Bluetooth range up to 30 feet (10 metres) and durable battery life up to 38 hours. The sound quality itself is rich and crystal clear, given its powerful 40mm drivers and Liquid Crystal Polymer (LCP) diaphragms. And when it's not in use, the ear cups can be swivelled and folded inwards for easy storage in a bundled compact carry case.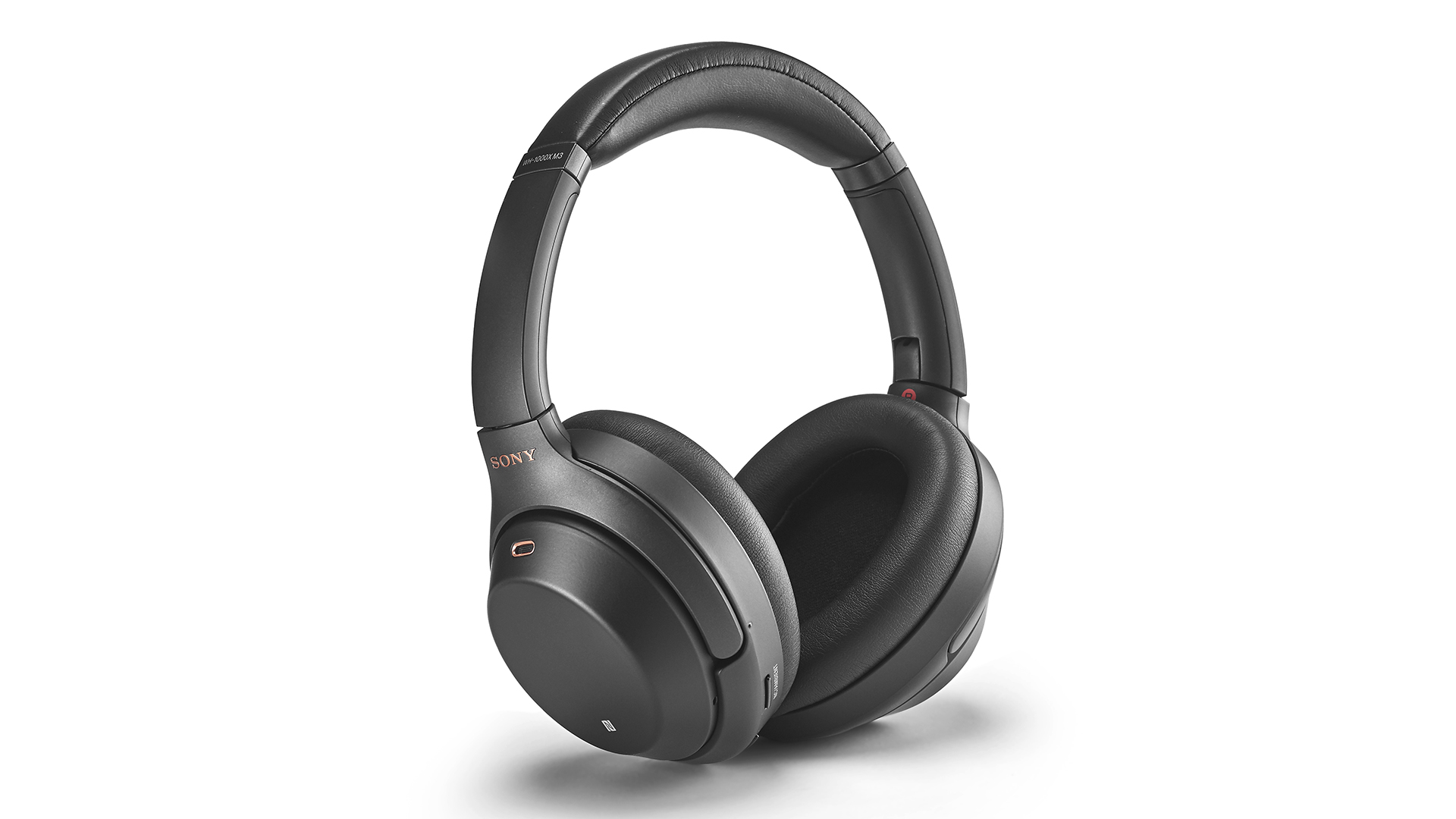 5) Smart Lamp
If you are prone to working till late at night or the wee hours of the morning, consider investing in an essential gadget like a smart lamp. Unlike your conventional home lighting, a smart lamp does more than just lighting up the surrounding area. Depending on the brand and model, it can be adjustable at different angles and has other handy features as well.
This minimalist and predominantly white smart lamp from Xiaomi boasts plenty of features, notably its anti-eyestrain feature that uses only ultra-soft and comfortable white light. It even comes with an eye fatigue reminder that will automatically switch off the light at every 40 minutes. Think of it as a personal assistant that reminds you to take a short break before continuing your task. Other features include a nightlight mode, where the brightness will be set to the lowest while the flexible body can be adjusted up to 180 degrees.
6) Bluetooth Speaker
Wired speakers too messy and cumbersome? With Bluetooth speakers, you can enjoy the freedom of wireless music while working on your laptop and they are usually portable as well. That means you can simply place it on your desk or anywhere within the acceptable range. No more worries about tangled wires too!
Given its reasonable price tag below the RM 300 range, you shouldn't be expecting much for a Bluetooth speaker. But in the case of Anker A3161 Soundcore Flare, this budget-friendly Bluetooth speaker is no slouch when it comes to its sound quality. Equipped with dual 1.75-inch full-range drivers and passive radiators, it gives you an immersive 360° sound clarity with booming bass all around. It has a Bluetooth range up to 66 feet long (20 metres) and a long-lasting battery life up to 12 hours.
7) Condenser Microphone
If you happen to be a YouTuber or doing a podcasting channel, you definitely need a quality external microphone to record better audio. There are a few different types of microphones you can think of. This includes the likes of USB, shotgun and lapel microphones. The other choice, of course, is the condenser microphones.
An expert in high-quality audio equipment, this Audio Technica AT2020 model has excellent features, namely a cardioid polar pattern that helps to minimise unwanted sounds from the back and sides. It comes with a built-in headphone jack and has both volume and mix controls for adjustment purposes. Each purchase comes bundled with a tripod desk stand, pivoting stand mount and a storage pouch to keep your microphone in place.
8) Ring Light
Just like shooting a studio film or short film, having sufficient lighting is essential for vlogging as well. This is particularly evident if you are shooting indoors or in a dimly-lit setting. Among them are softbox, umbrella light and of course, ring light. The latter is widely used not only by the fashion and beauty vloggers but also anyone who wants the subject well-lit. As the name suggests, ring lights are circular in shape and typically mounted on a tripod.
Available in 4.6 or 6.2 inches, this USB-powered LED ring light features three adjustable modes for colour and brightness levels. It's lightweight and easy to carry around. The ring light also has a flexible tripod ball head that can be rotated at 360 degrees and comes with a table stand, depending on your purchase.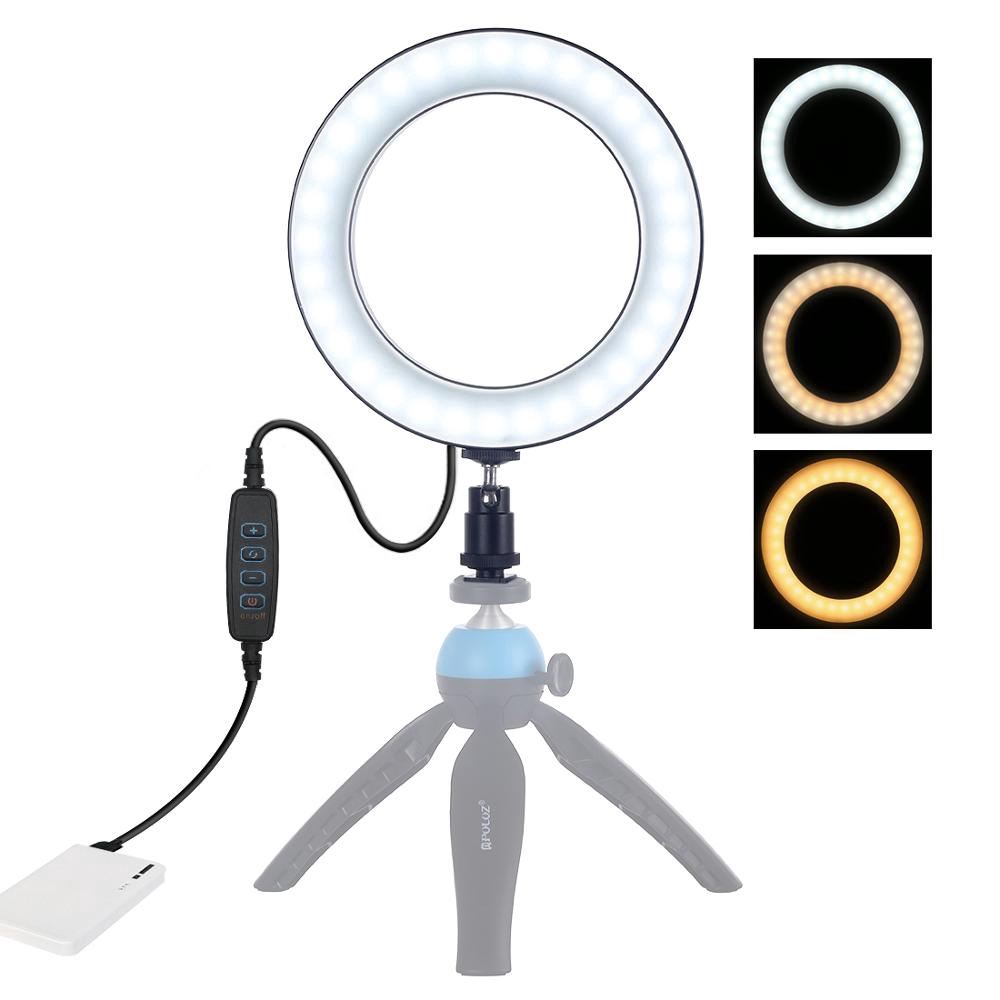 And so, there you have it! If you happen to look more choices of headphones, check out this article as well!