Hospital Playlist S2 is such a feel-good show, never failing to make us laugh (and we all know how much that's needed since we've been home for so many months). Amidst the heartwarming and cute scenes, the funny scenes always make us smile and put us in a good mood. While we wait impatiently for our next dose of Hospital Playlist, here are some of our favourite LOL moments to get you through the week!
---
1. The time Kim Jun-wan got hit in the face with toilet paper
Pettiness can often be a mark of true friendship. Kim Jun-wan (Jung Kyung-ho) gets hit in the face with a toilet paper roll after he admits to using Ahn Jeong-won (Yoo Yeon-seok)'s shampoo. Even though Jeong-won uses most of his salary to help those in need, he gets annoyed when his friend and roommate uses his nice shampoo.
2. When Song-hwa said she wants to be the greatest "villain" in this hospital
Chae Song-hwa (Jeon Mi-do) tells Yong Seok-min (Moon Tae-yoo) and Heo Seon-bin (Ha Yoon-kyeong) that she doesn't want to become a geezer, she wants to be a "villain" instead. This is a fun joke crossing over from the first season where Lee Ik-jun (Cho Jung-seok) lies to Song-hwa that the English word "villain" means someone who works hard.
3. The fight over crackers
Ik-jun gets caught eating Jun-wan's crackers and Jun-wan scolds him for eating his favourite snacks. Ik-jun then sprinkles water on Jun-wan to get Jeong-won's petty spirit out of Jun-wan.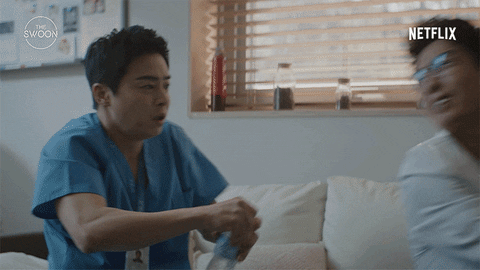 This prompts Jun-wan to attack Ik-jun with a pillow. Ik-jun hilariously manages to eat another cracker during all of this and they eventually end up having a tickle fight. Their childish behaviour is such a funny contrast from their serious doctor moments.
4. The friends' interaction with Song-hwa's new car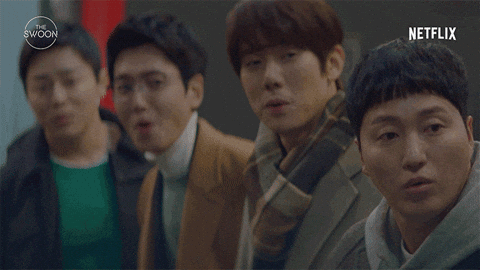 Seeing the four friends gape at Song-hwa's swanky new car was cute, but it gets even funnier once they're inside the car. Ik-jun gets on Song-hwa's nerves by peeling the plastic film from the car and Jeong-won keeps complaining about sitting in the middle seat.
5. When Jun-wan and Jeong-wan freeload off of Ik-jun's card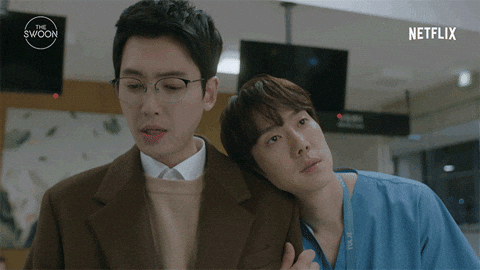 After discovering Jang Gyeo-ul (Shin Hyun-been) in possession of Ik-jun's card, they take it and order practically everything from the menu.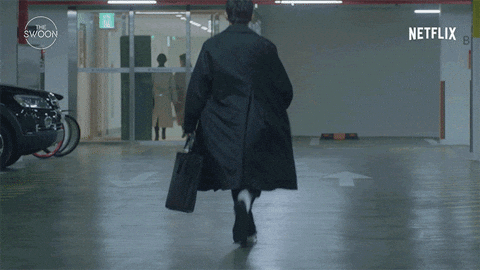 Poor Ik-jun gets so flustered when he gets notifications about the pricey purchases and almost loses a shoe.
6. When Song-hwa accidentally splashes Ik-jun's face with ramyun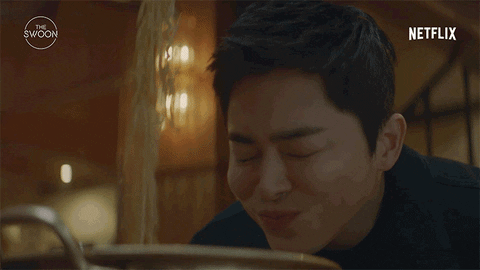 Song-hwa and Jun-wan are the biggest eaters of the group, so it's no surprise when Song-hwa tries to grab as much noodles as she can. Unfortunately, the noodles slip and fall resulting in Ik-jun's face getting splattered with ramyun soup. It gets even more funny when Jun-wan takes advantage of the opportunity to grab the lid and eat up.
7. When Ik-jun dances in the cafeteria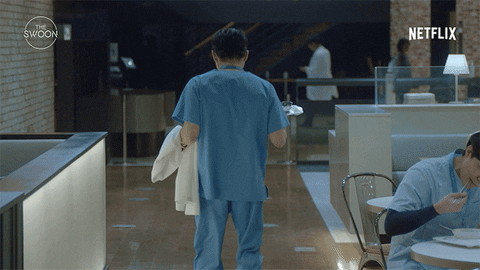 Cho Jung-seok has got some moves! Ik-jun has danced in the previous season, but his cheeky little dance here on his way out of the cafeteria was quite funny.
8. All the times the Winter Garden Couple didn't get caught
Gyeo-ul and Jeong-won are keeping their relationship a secret, but their hospital colleagues have seen Jeong-won taking care of Gyeo-ul in various ways. While this kind of behaviour would make most people assume they are dating, everyone chalks it up to Jeong-won being a gentleman and incredibly well-mannered. It gets funnier when Jeong-won threateningly pinches Ik-jun after Ik-jun almost blows the secret couple's cover.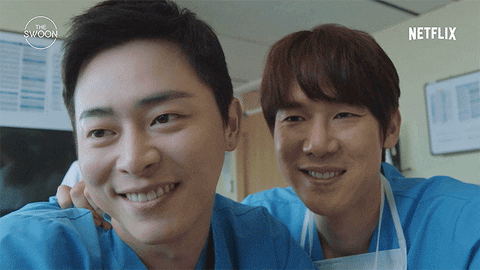 There are so many funny moments whether the friends are being silly or petty. Which is your favourite? Go and watch all the funniest moments of Hospital Playlist S2 only on Netflix, with new episodes available every Thursday at 10 PM MYT (today!).