Night markets are top of the list when it comes to visiting Taiwan. If you want to experience the local culture and nightlife, here's a list of the 7 must-visit night markets in Taiwan!
---
1) Shilin Night Market
Being one of the most famous and largest night markets in Taiwan, it is divided into two sections: durable goods section and food section. Due to its popularity on local flavours, visitors can enjoy a wide range of local snacks such as sausage wrapped in glutinous rice, stir-fried squids, Shilin super size sausages, scallion pancakes, Qinwaxiadan, huge chicken cutlets, pearl milk tea and many more. In addition, visitors can shop, wile, and bargain for reasonable prices from different stores of fashion clothes and accessories.
2) Huaxi Street Night Market
This is definitely a place for food challenges! Known as the 'snake alley', shopkeepers attract patrons with snake performances! Must-try delicacies include the snake meal and wine, fresh water turtle meal, oyster omelet, salty rice pudding, and seafood cuisines. Furthermore, it's also worth visiting Huaxi's signature gourmet restaurant, "Tainan Danzai Noodle" House that is decorated in art-deco style.
3) Keelung Night Market
This night market is unique due to each stall having its own exclusive signboard design. Besides fresh seafood, it's most sought after snack here is the Dinpientso and the famous Paopao Ice. Other unique snacks include butter crabs, Taiwanese tempura, eel stew, authentic pig's feet, baked squid feet, sugarcoated haws, and wine stewed whorls.
4) Feng Chia Night Market
Fun fact: Most of the innovative snacks that are now found in other Taiwan markets were originally invented in Feng Chia Night Market. Some of these snacks include the deep-fried salty and crispy chicken ribs, cheese potatoes, pearl milk tea, and Japanese-style chicken ribs. However, the legendary Feng Chia 4-in-1 is a must-try with a combination of jelly fig, tapioca pearls, kumquat and lemon juice.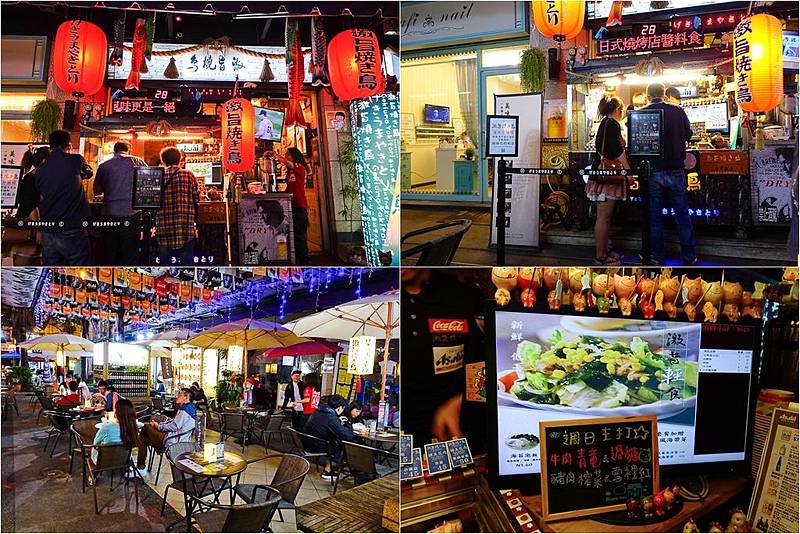 5) Liouhe Night Market
The heavy traffic of Liouhe Street during the day subsides during night fall because it transforms into a large open-air shopping arcade. Visitors are able to find a variety of foods, games, general merchandise, and fashion clothing here within affordable price range. Among this culinary heaven, it showcases the best papaya milk and salt-steamed shrimp.
6) Raohe Street Night Market
Raohe Street Night Market screams low and affordable prices for commodities, accessories and scrumptious snacks. Their snack specialties include oyster vermicelli, pepper meat buns, spicy stinky tofu, stew ribs in Chinese herbal soup, duck meat, spicy stinky tofu, and freshly squeezed fruit juices.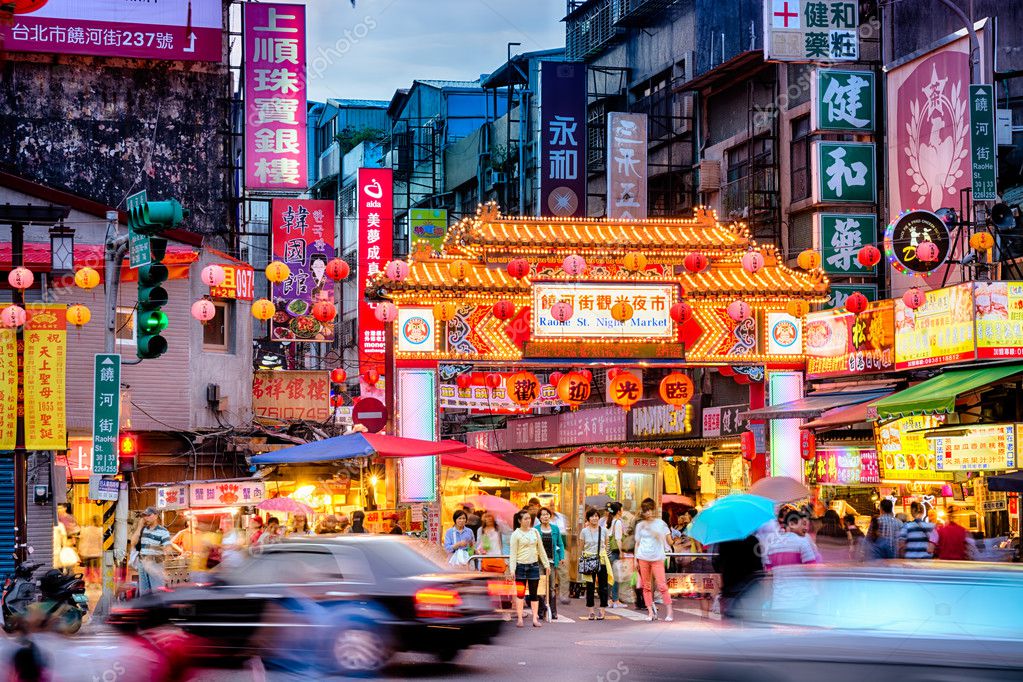 7) Linjiang Street Night Market
Commonly coined with the name Tonghua Night Market, the majority of shoppers are locals! Their specialty cuisines include the ganban noodles in meat broth, rice noodle soup, oyster noodles, peanut powdered pigs' blood rice cake, Taiwanese-style hamburgers with stewed meat, and sponge cake. Other than that, fashion apparels, knick-knacks, and stylish homeware are available to shop too.
---
https://www.facebook.com/tallypressmy