Putrajaya is Malaysia's federal administrative capital, but that doesn't mean it's just full of offices with no attractions whatsoever. In fact, Putrajaya, being a relatively new and modern city, has plenty to offer! Ranging from shopping malls, nature parks, museums and water sports complexes, there's something for everyone in Putrajaya! Without further ado, here are 12 Putrajaya attractions you should definitely check out!
---
1) Putra Mosque
The principal mosque of Putrajaya, Putra Mosque, in all its pink glory paints a dreamy picture. As if its rosiness wasn't enough, it is all built right by the Putrajaya Lake — in fact, three-quarters of it is built over the lake itself. It stands side by side with Perdana Putra, the Prime Minister's office.
2) Putrajaya Equestrian Park
For some reason, the Putrajaya Equestrian Park is commonly overlooked when it comes to talking about Putrajaya attractions. Hardly anyone even knows that there is an equestrian park there! Horse-enthusiasts and/or -lovers can drop by, where you can ride the horses for a fee, or even sign up for long-term riding lessons!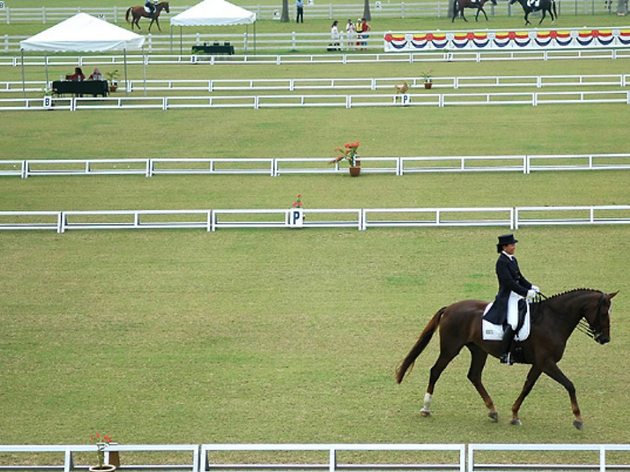 3) SkyRides Festival Park
You may have heard of or even participated in Putrajaya's Hot Air Balloon Fiesta, which only runs for a certain period of time. But at SkyRides, you can actually experience hot air balloon rides any time! Besides hot air ballon rides, SkyRides also offer a range of other activities, including obstacle courses, kids' activities and cruises among others.
Note: At time of writing, most attractions and rides are closed in line with Malaysia's Movement Control Order. It is best to get in touch with them directly for the latest updates.
4) Putrajaya Wetlands
Putrajaya Wetlands is actually a man-made wetlands park, and famous for bird-watching. In fact, it is home to about 100 species of birds including flamingos, swans, buffy fish owls, pelicans and painted storks. But if you're not into bird-watching, that's fine too, as long as you're into nature. It has plenty of other areas and activities you can explore!
5) Moroccan Pavilion
The Moroccan Pavilion is actually a feature tucked within the Putrajaya Botanical Gardens. As its name suggests, this pavilion was built with Moorish architecture in mind, assisted by the Moroccan government. Built to signify the good ties between both nations, the Moroccan Pavilion has a number of courtyards and chambers to explore, some of which require an entry ticket. Also, it's extremely Instagrammable!
6) Seri Wawasan Bridge
Bridges have long been places of interest, and Putrajaya houses a number of bridges. Why mention the Seri Wawasan Bridge, otherwise known as Bridge No. 9? By day, it looks pretty normal, though one can't deny that its sail-like design is interesting. By night, it comes alive with colourful lights illuminating it — we'll let the image do the talking.
7) Cruise Tasik Putrajaya
Cruise Tasik Putrajaya is literally Putrajaya Lake Cruise, and that's pretty self-explanatory. In Malaysia, most of us would prefer to explore using cars or other modes of transport rather than swelter walking under the hot sun (understandable), but there are a variety of ways to explore Putrajaya. Taking a lake cruise is one of them, with different services available. Simply visit their website to find out more!
8) District 21
District 21 is an indoor theme park located within IOI City Mall, and it is post-apocalyptic-themed. There are plenty of physical activities you can do there, and packages are available for your selection should you want to go in a large group. Once you're tired from the exertion, exit and continue enjoying the mall!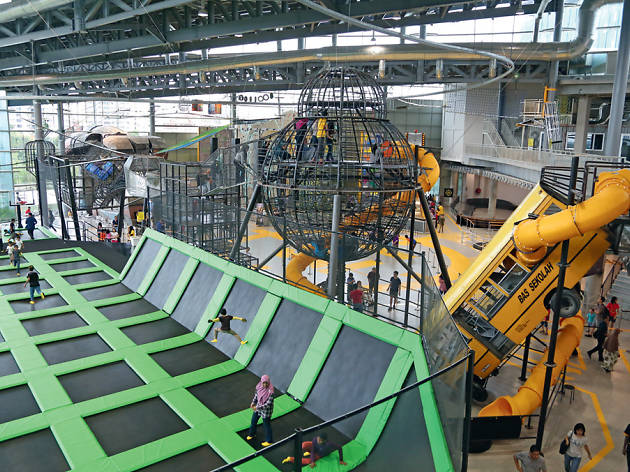 9) Putrajaya Botanical Garden
Otherwise known as Taman Botani Putrajaya, the Putrajaya Botanical Garden features many different plants. A little pocket of nature in the city, it has recently gained attention as a perfect picnic spot as well! Nature-lovers will feel right at home here, and there are also some activities such as boating and cycling you can do.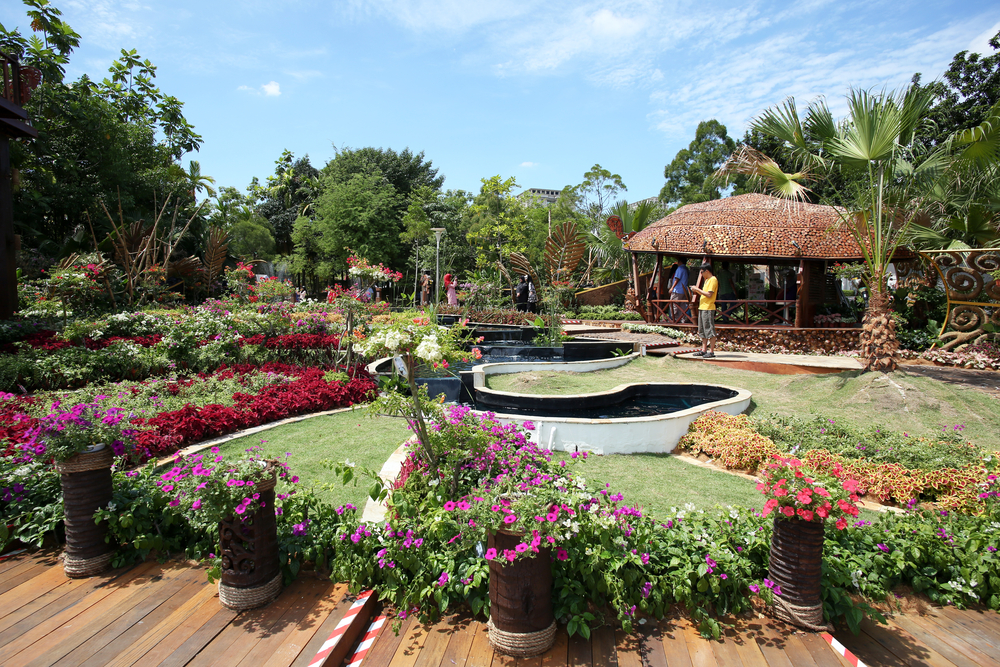 10) Marina Putrajaya
Basically a leisure and recreation complex that is open to the public, Marina Putrajaya offers a wide range of activities and facilities, both on land and water. Most notably, they're known for their boating training/events, such as canoeing, kayaking and even dragon boating. What's more, for that added adrenaline rush, you can also check out their flyboards, which propels you out of the water and allows you to perform tricks, if you know how.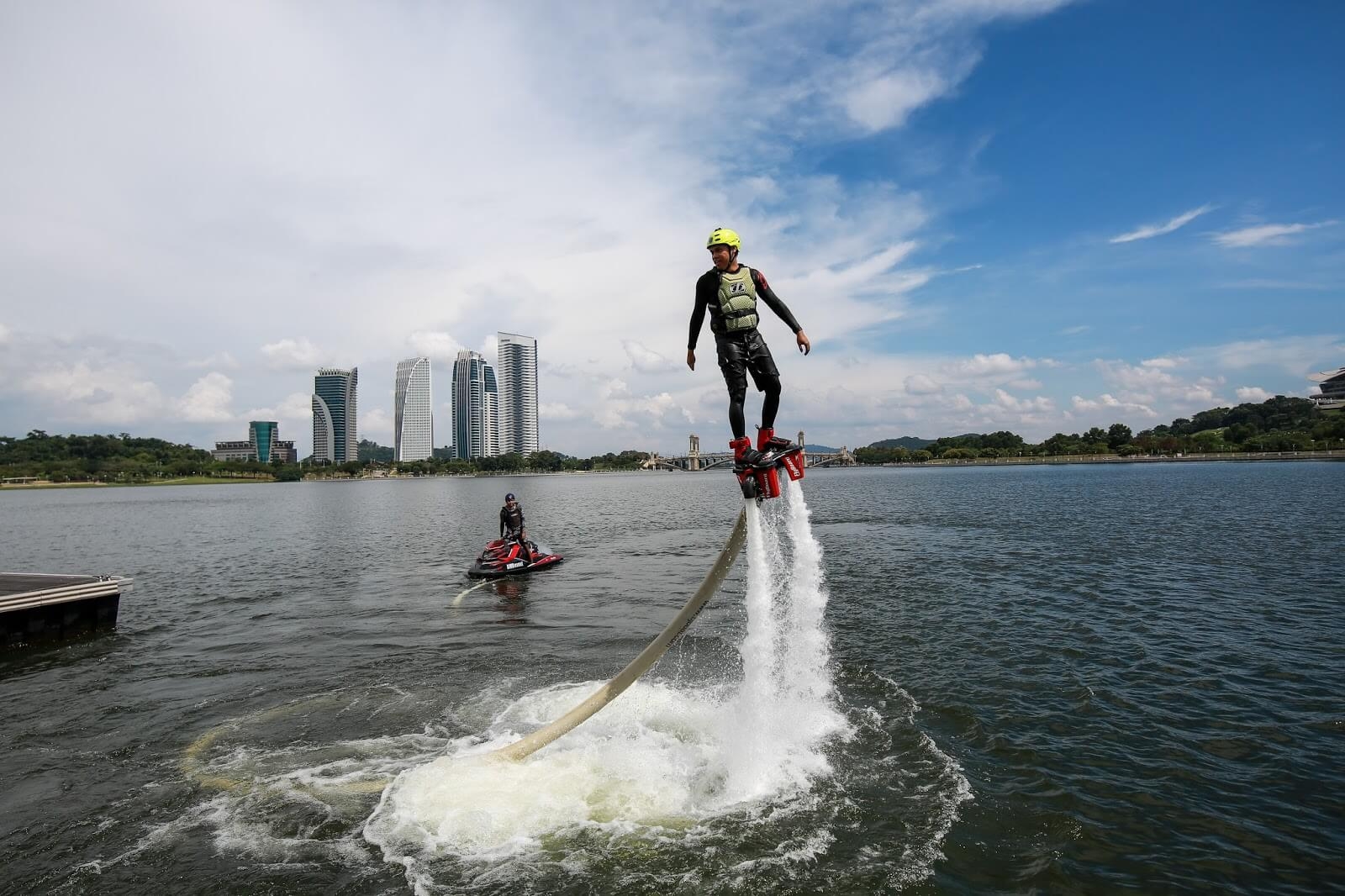 11) China-Malaysia Friendship Garden
The China-Malaysia Friendship Garden was built to celebrate the friendship between both nations, located at Anjung Floria. The garden itself features Lingnan architecture from China, and includes bonsai trees, a pretty pagoda and pond.
12) Millennium Monument
Standing at 68 metres, Millennium Monument looks nothing more than a giant, metallic pencil at first glance. But at night, it lights up, casting a glow over the city and guiding cruise boats. There's a platform surrounding the monument that is accessible by all, but none can enter the obelisk itself.