Old folks' homes can be a heavy subject, especially when many consider it to be a negative thing. However, the term old folks home is actually more of an umbrella term that can encompass several types of homes for the elderly. Essentially, it is a place for the elderly to live in and receive necessary care on different levels. This can include preparation of meals, organising activities, and even medical care. Many consider it to be bad because familial relationships are important. We believe that family members should take care of each other no matter what. Unfortunately, this also means that some have the perception that being sent to an old folks home means you aren't loved. In fact, it can be the total opposite. We were curious about this narrative and decided to have a small survey to investigate how people feel.
---
What is an Old Folks Home?
Before we dive into the perceptions of an old folks home, we want to break down the term to clarify the different varieties. Firstly, we have a retirement home which some also refer to as an old age home. This facility is intended for the elderly to live in where they can have their own rooms. There will also be shared spaces for eating, gatherings, and recreational activities. It is for the elderly who require little to no medical attention.
Meanwhile, a nursing home or old people's home is a place for the elderly to receive medical care. This is usually for those who do not need to be in the hospital but cannot be cared for at home. For example, those with dementia might need to have therapy and constant reassurance.
Did you know that there is also such a thing as a retirement community? Here, the elderly can live independently in neighbourhoods while also receiving assistance. They will have shared facilities for activities and gatherings while home care agencies can drop by to make sure that they are doing well. Unfortunately, there is no such thing in Malaysia, but it is a very interesting concept that is implemented in other countries.
What are the Benefits and Disadvantages?
With all big decisions, there needs to be consideration for the benefits and disadvantages at hand. Family members should sit down for a discussion so everyone is on the same page.
Here are some of the benefits:
Assistance with performing daily activities
Doctors and qualified physicians on hand in case of emergencies
Caretakers to schedule doctor appointments and accompany them
Caretakers in the event of sudden hospitalisation
Steady security
Companionship
On the other hand, the disadvantages might include:
Feeling abandoned or unwanted
Limited choices in good quality homes
Does not feel like their own home
Loss of freedom and independence
Potential for sub-quality care
Potential for abuse
Our Survey Breakdown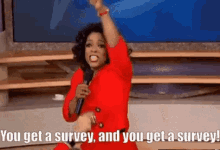 In our survey, we wanted to find out more about our respondent's perceptions, personal experience, and even if they would ever go to one. All our respondents fall within the age group of 20 – 35. Here are the five questions that we asked:
What is your perception of old folks homes? 

Would you send any senior citizen family members to an old folks home?

Would you ever check yourself into an old folks home? 

How do you think the perception of old folks' homes can be changed?

Do you think that old folks homes should receive more funding and opportunities? 
For the first question, our respondents acknowledged the fact that it is a facility for senior citizens to receive care. Some consider it an important service and great initiative to help while a few also noted that it can be a last resort for families.
One respondent said, "family members might lack professional knowledge on how to properly handle old folks, especially those with certain health/mental conditions."
We received a mixture of answers for the second question. Some were quick to say no while others said they would but with proper research. Another group of respondents were unsure because they have no prior experience.
Moving on, after challenging them with the thought of being in an old folks' home, it was interesting to see the answers. Many actually said they would, with the general consensus being that they did not want to burden their family.
Knowing that there is room for improvement, a few of our respondents suggest improving the public's perception through education. This could be through an open day or showcasing the daily lives of those in an old folks home.
Moreover, one recommended that,
"the local council should get some of their homes involved in community activities so there can be better public exposure."
A Personal Experience with an Old Folks Home
One of our respondents shared their experience of how their family made the decision to send their 90-year old grandmother to an old folks home. First and foremost, they clarify that she is still mobile and can eat, shower, and see to her needs by herself. However, she is beginning to experience a lot of confusion and requires attention and reassurance.
In addition, our respondent shared that,
"When she doesn't get her way, she becomes violent and starts throwing objects and hitting things with her walking stick."
With everything adding up, our respondent who is the main caretaker, began to feel drained and negative about things. This is known as caregiver burnout and is more common than you think. Eventually, their family chose to send her to a home so that she could receive appropriate care. In fact, the nurses at the home have helped to schedule and accompany her to a psychiatrist for evaluation.
What About You?
At the end of the day, making the choice to send a loved one to an old folks home is an entirely personal thing. Only you will know the severity of the circumstances and whether the benefits are worth it. While it's not the same as living with family in a familiar setting, it might be the best decision for everyone. Additionally, you can look into home caregivers. These are qualified nurses who will come to your home to take care of the old folks.