Last month, we got some hints that Vans and the Harry Potter brand were collaborating. And now it's official! A Harry Potter inspired line-up of sneakers have recently surfaced. No news yet on whether there are any apparel and accessories. The shoes take inspiration from elements of Harry Potter and the houses from Hogwarts.
---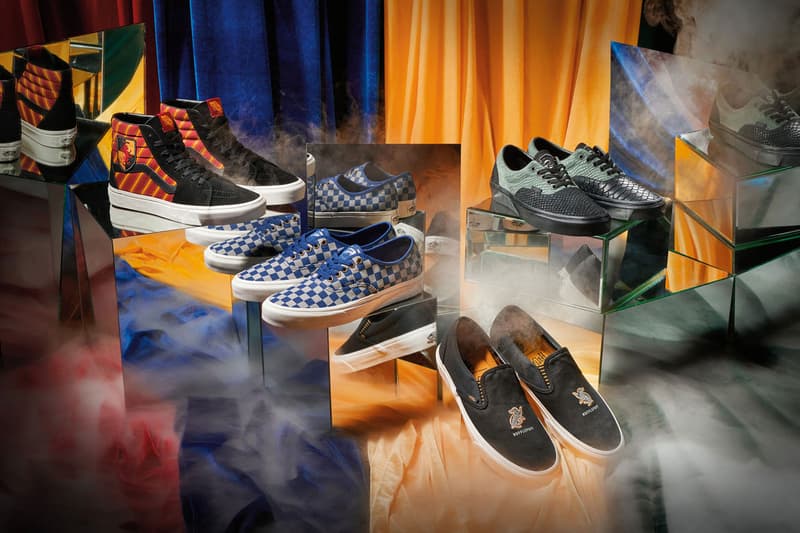 The colours and details on the shoes come from the four houses which are Gryffindor, Ravenclaw, Hufflepuff, and Slytherin. It is quite easy to tell which shoes are inspired by which house. The Sk8-Hi's definitely take inspiration from Gryffindor's red and yellow colours and they have the house badge on the sides. The blue Checkerboard pattern is telling of Ravenclaw's blue house colours with the matching laces.
Meanwhile Hufflepuff is represented on the slip-ons with yellow insoles, yellow stitching, and the Hufflepuff crest stitched on the front. Lastly, Slytherin is seen in the era shoes which have a scale-like texture and has a dark green contrasting with the black colour.
Photos of other shoe designs have also been circulating the Internet although there is no confirmation if these are official designs. We sure hope they are because they look so cool. There are designs that feature different elements of the Harry Potter world. Such as these Marauder's Map inspired ones or these that look like the famous Daily Prophet have been printed on them.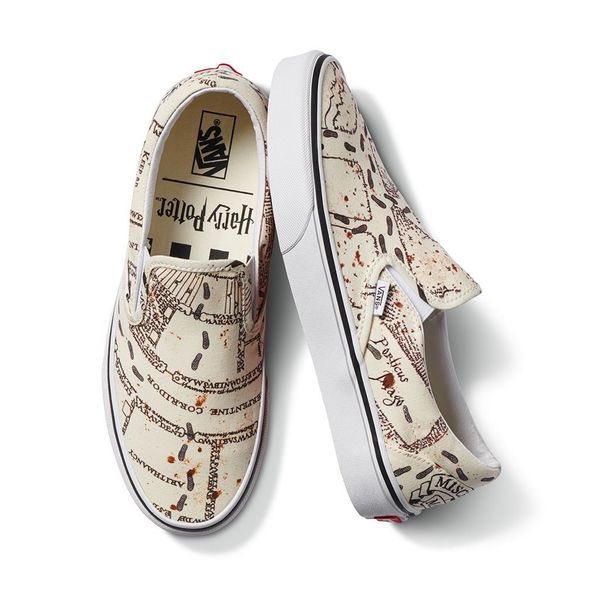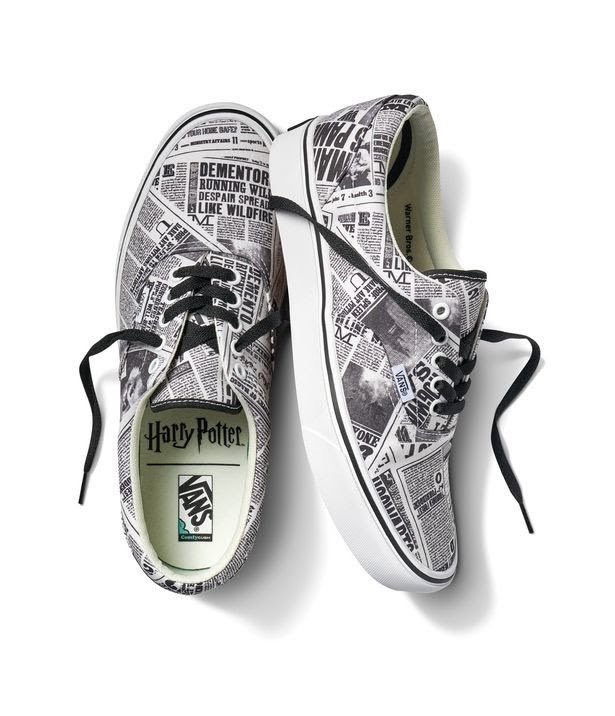 For now, you can head over here to subscribe and receive updates about this highly anticipated line of shoes. No official release date has been confirmed so make sure you sign up to stay updated!