The World Health Organisation has identified that not getting vaccines is part of the top ten global health threats of 2019. In fact, the anti-vaccine group is astoundingly increasing in numbers. Reasons for not getting a vaccine include mistrust, complacency, and sometimes lack of access. Unfortunately, the decrease of children being vaccinated also means that viruses and diseases are able to infect us once again. After almost three decades polio is back in Malaysia.
---
Polio Case in Malaysia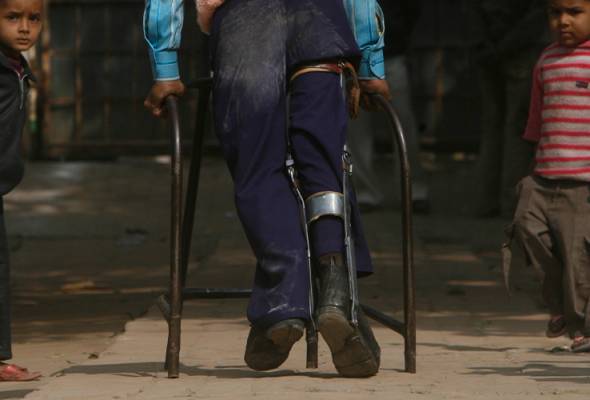 It has been 27 years since the last reported case of polio in Malaysia was recorded. Now, a three month old boy from Tuaran, Sabah, is infected. He contracted the vaccine-derived poliovirus type 1 (VDPV1) after being admitted into a hospital's intensive care unit.
Currently, the infant is undergoing treatment in an isolation ward with respiratory support. He is also reportedly in stable condition.
The poliovirus that he has contracted is a vaccine-derived poliovirus type 1. It originates from a poliovirus that is weakened for the use of the polio vaccine. This weakened virus is used to create immunity in a person.
It is then excreted from the body through faeces. Unfortunately, because the infant has not been vaccinated the weakened poliovirus was able to infect him. Despite its weakened state, it can still infect those who have not been immunised against it.
Moving on, it is very important that all children be immunised against the virus. If not the virus may be able to mutate and become active once again.
Thankfully, the Ministry of Health has stepped up their programmes to administer the vaccine to children in the area. Additionally, an investigation has been done around the immediate area of the child's home. This is to ensure that other children have not been affected.
What You Need to Know About the Poliovirus
Firstly, the poliovirus mainly affects young children. It lives in their throats and intestines but can sometimes also affect their brains and spinal cord. The more serious cases can result in permanent disability or death.
Next, the virus is spread through contact with the faeces of an infected person and enters the body through the mouth. In very rare cases it can also be spread through the droplets from a sneeze or cough.
What about symptoms? Well, symptoms can range from flu-like to paresthesia and paralysis. Flu-like symptoms include a sore throat, fever, fatigue, nausea, headache, and stomach pain. About one in four people with polio will face these symptoms that last between two to five days.
However, a smaller proportion of people with polio develop more serious symptoms. This could be feeling pins and needles in the legs. They could also have meningitis (infection of the spinal cord and/or brain) or paralysis.
Meningitis occurs in about 1 in 25 people while paralysis occurs in about 1 in 200 people. While this may seem like small chances to you, it's never worth the risk.
Lastly, once a child is infected with polio there is no cure for the disease. Thus, it is better to be safe than sorry. Vaccination is the only method of preventing the disease from spreading. Please get your child vaccinated immediately!