The Santa Claus version in Hollywood comes in different sizes, heights and attitudes. We got good, bad and even naughty Santas in the list. With the Christmas season just around the corner, here are the 10 Best Santa Clauses in Movie Portrayals listed in alphabetical order.
---
1) Billy Bob Thornton ("Bad Santa" – 2003)
The title ain't kidding when it's "Bad Santa". And here's why: Billy Bob Thornton isn't playing a family-friendly Santa Claus in a holiday comedy where everyone can sit down and watch together. No, it's not that kind of movie. In "Bad Santa", Thornton's role of Willie is a no-good con artist who drinks, smokes and cusses a lot. And ironically, that's the charming part about him — a fun and profanity-heavy anti-Christmas movie with a literally bad Santa whose job consists of robbing department stores.
2) Edmund Gwenn ("Miracle On 34th Street" – 1947)
Believe it or not, Edmund Gwenn was the only actor who won an Oscar for playing Santa Claus. And that movie in question was "Miracle on 34th Street", a black-and-white holiday classic about an old man (Gwenn's Kris Kringle) who ended up being locked away for claiming himself as the real Santa Claus. Sure, the movie may be over 70 years old. But let's not forget Gwenn's legendary portrayal was largely hailed as the granddaddy of all Santa Claus movie portrayals.
3) Edward Asner ("Elf" – 2003)
Will Ferrell's hilarious man-child role as Buddy may have been the scene-stealer here in "Elf". But it's hard to ignore Edward Asner's otherwise minor role as — who else — Santa. It also helps that he looks believable playing the role of Santa Claus.
4) Jim Belushi ("Jingle All The Way" – 1996)
It's "Red Heat" reunion between Arnold Schwarzenegger and Jim Belushi — well, sort of — in "Jingle All The Way". Belushi plays a small but memorable role as a Mall Santa who led an army of con artists dressed as Santa Claus.
5) Jim Broadbent ("Arthur Christmas" – 2011)
Veteran English Jim Broadbent actor lends his voice as the amiable Santa in Aardman Animations' modern holiday classic, "Arthur Christmas". This CG animated feature made quite an impression for delivering a satisfying mix of playful comedy with a terrific voice cast all around. Apart from Jim Broadbent, "Arthur Christmas" also got a memorable boost from James McAvoy, Hugh Laurie and Bill Nighy.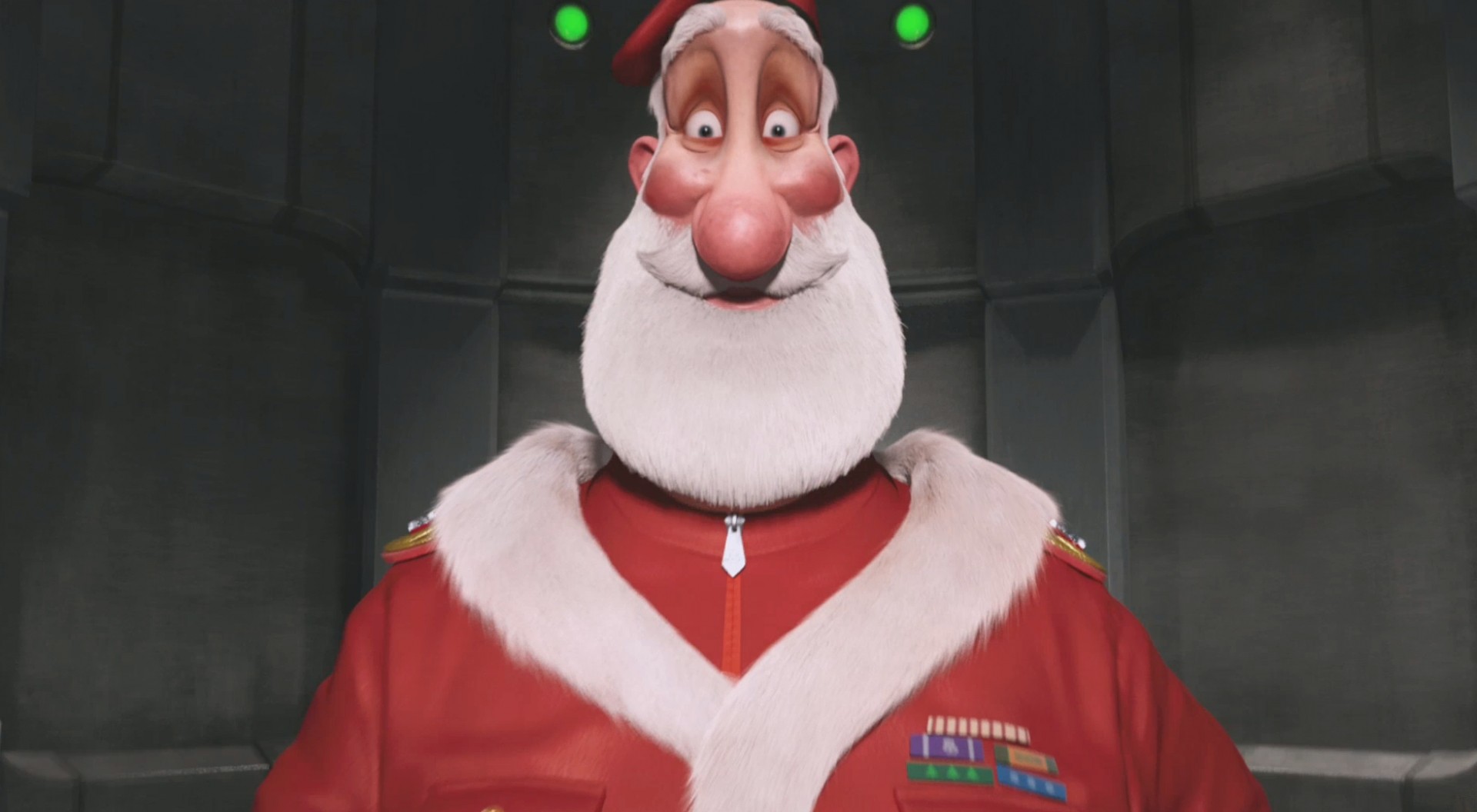 6) Kurt Russell ("The Christmas Chronicles" – 2018)
When you hire someone like Kurt Russell, you can be sure he's not playing your usual garden-variety version of Santa Claus. And that's exactly what he did in Netflix's "The Christmas Chronicles". Here, he brings a roguish charm to his refreshingly bada** turn in a Santa Claus role. In fact, casting him is the best thing about this otherwise predictable holiday-themed comedy.
7) Paul Giamatti ("Fred Claus" – 2007)
The movie itself may have been a mixed bag but Paul Giamatti's performance as the estranged Santa Claus is among the least standout here. It's a shame, though since "Fred Claus" is blessed with other amazing acting talents including the likes of Rachel Weisz, Kathy Bates and Kevin Spacey.
8) Richard Attenborough ("Miracle On 34th Street" – 1994)
No, Richard Attenborough didn't win an Oscar or even earned a nomination for this one in the 1994 remake of "Miracle on 34th Street". Still, Attenborough delivers a fine performance as Kris Kringle — a role made famous by Edmund Gwenn in the 1947 holiday classic that earned him an Oscar. Not to mention the remake manages to retain the good-natured spirit of the original and that's saying a lot.
9) Tim Allen ("The Santa Clause" – 1994)
For some people, he may be remembered for his memorable sitcom in "Home Improvement". But for the rest of us, Tim Allen is often synonymous with his iconic portrayal of Scott Calvin, who finds himself taking over the Christmas duty as Santa Claus. His everyman role struck a chord among many audience members who watched this 1994 box-office hit. In fact, "The Santa Clause" was so popular that Allen reprised two more times in "The Santa Clause 2" (2002) and "The Santa Clause 3: The Escape Clause" (2006).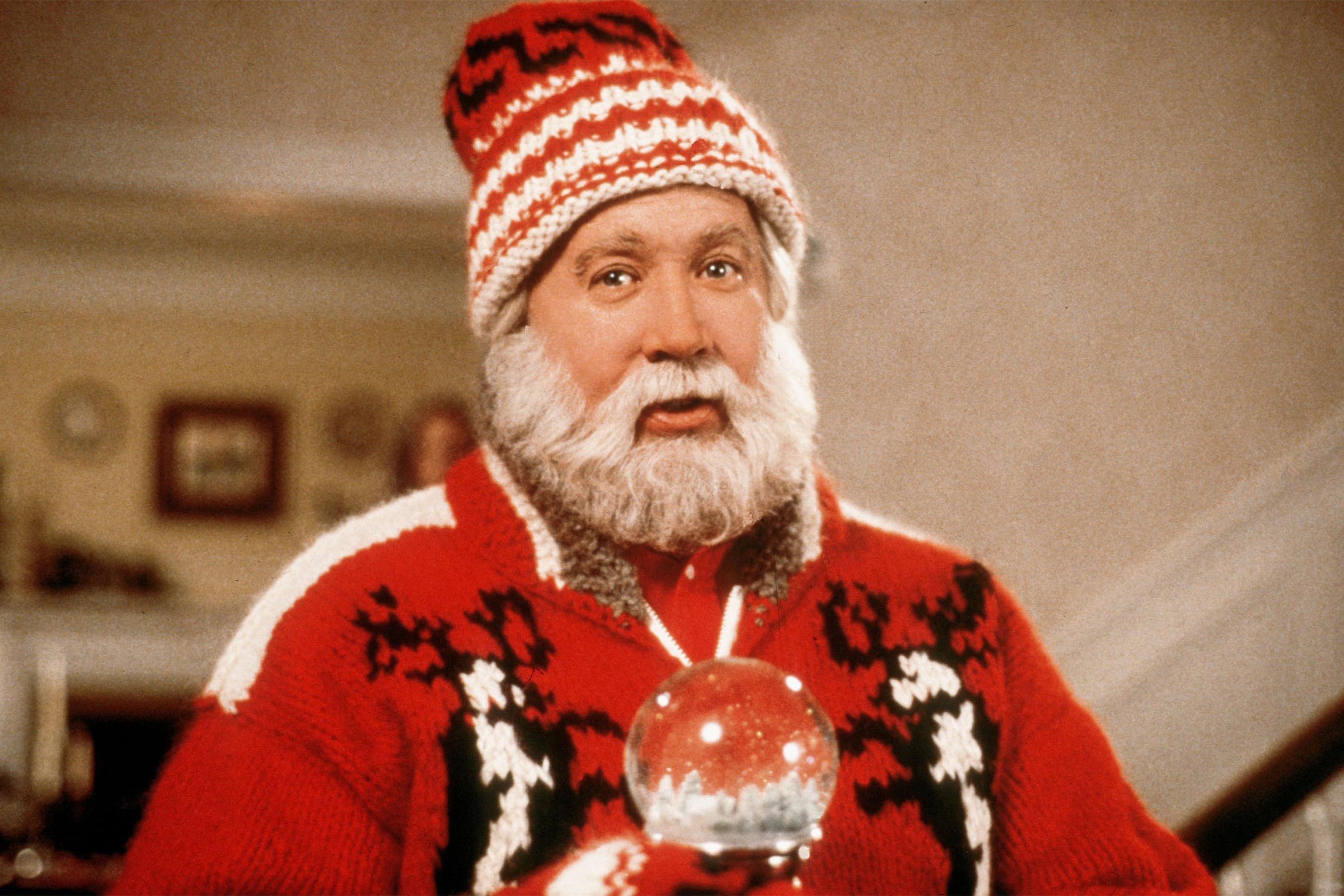 10) Tom Hanks ("The Polar Express" – 2004)
Sure, "The Polar Express" was infamously known for its "dead-eyed" motion-capture animation. But Robert Zemeckis' otherwise costly animated feature has its own endearing charm and most notably, Tom Hanks who plays not one but six different roles. And of all the roles, he delivers a wonderfully charming turn as Santa Claus.