It's no secret that everyone is concerned about their health nowadays amidst Covid-19. There's a shortage of masks and hand sanitisers, and people are fearful of going out and about. If you're feeling under the weather and not keen to visit the clinic, why not bring the doctor to you? Digital healthcare is on the rise, and there are a few telemedicine apps and websites you can use for consultation and related healthcare services.
---
1) Doc2Us
With its name sounding like "talk to us", Doc2Us allows you to talk to a doctor or any healthcare professional via text chat anytime, anywhere. Not keen on typing a long paragraph? You can also use audio and picture messages to better describe your condition. Anytime you have an issue that's nagging at you, you can turn to Doc2Us for a quick chat, for it's your personal pocket doctor. Besides that, it also provides daily health tips and articles to users for free!
Download on the Apple App Store or Google Play Store.
2) Teleme
Teleme provides a seamless, efficient healthcare experience by connecting patients to health practitioners, pharmacists, as well as health labs online. Their services include online consultation, e-prescriptions, medication delivery/collection and health screenings. Furthermore, they also have a reminder system and a personal health record in place, personalising your medical experience and removing restrictions on time and place for medical care.
Download on the Apple App Store or Google Play Store.
3) Doctor2U
A product of the BP Healthcare Group, Doctor2U is the leading telehealth provider that provides healthcare services across Malaysia and Singapore. They provide four main services: Doctor House Calls, Medication Delivery, Live Chat, and Video Consultation. As such, you can have the choice of simply having an online consultation, or having a doctor make a visit. Furthermore, thanks to their medication delivery service, you can literally not leave your house at all!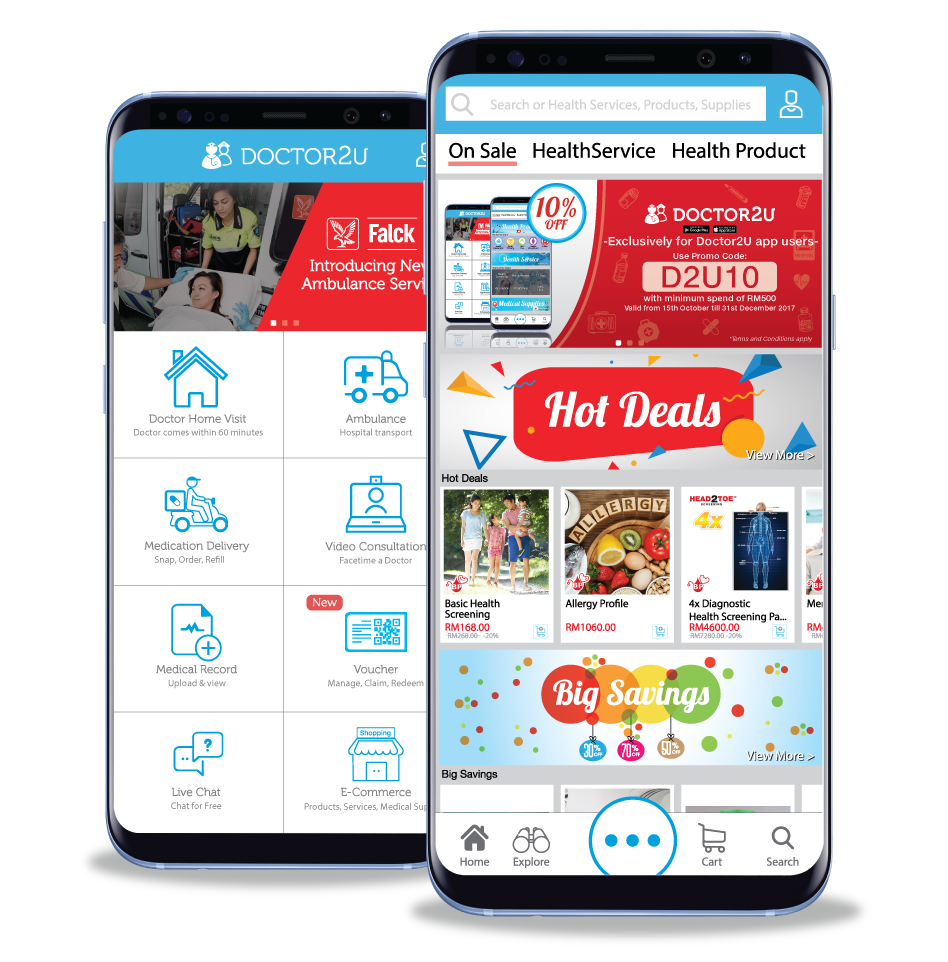 Download on the Apple App Store or Google Play Store.
4) DoctorOnCall
Strictly speaking, DoctorOnCall isn't an app, but a telemedicine service provider all the same. First, visit its website here. You'll have to sign up for an account if you don't have one yet. After that, you can then consult a doctor online, whether through text, voice call or video call. If your condition requires medication, it can also be delivered right to your doorstep!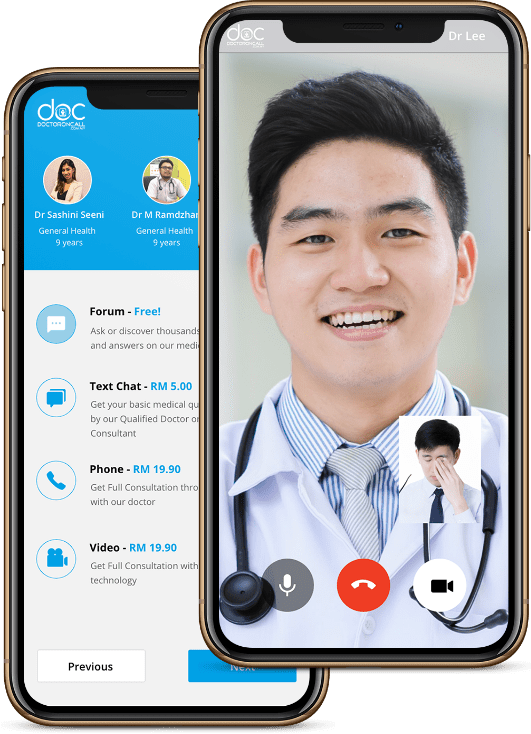 5) Doctor House
Doctor House isn't an app either, but they provide 24-hour medical care, and a doctor will be at your location within 60-90 minutes. At the moment, house calls are available in Putrajaya, Klang Valley, Kuala Lumpur and Selangor. For more information, you can visit their website here. Alternatively, to make a booking, you can either call +6017-3897674 or email drgmedicalcare@gmail.com.
---
Looking for more recommendations? Why not check the Best Telemedicine Apps in Malaysia at Carilocal.com!