The subject of beauty in regards to women has always been a topic that sparks debate. For many years we are told what to wear and how to look if we want to be beautiful. Beauty standards are constantly playing in the back of our minds when we look in a mirror. But nowadays, we are trying to break the stereotypes and widen our perception of beauty. After all, women come in a variety and one standard should not be applied to all.
---
One problem with beauty standards is that they are just so unrealistic sometimes. We always see models in the media with their long legs, slim fit bodies, and perfect hair. Their eyes are big, their noses sharp, and they have such an aura of confidence.
But how can this be the goal for every woman around the world? There are so many different factors that play into how we look. Firstly, genetics is a big play. If you are genetically wired to be short, then it is so unrealistic to expect you to be tall. In fact, some of us might just be born with different skin conditions like moles and vitiligo.
There are just some parts of us that we cannot alter because it's in our DNA. Not unless you are willing to take extreme steps. While there is nothing wrong with doing what makes you happy, there is a problem when the motivation is negative. For example, is going under the knife for your happiness or because you think that's what society wants you to look like?
Furthermore, our everyday lives play a big role. Some of might be more involved in athletics and therefore have more muscles. Meanwhile, some choose to have light exercise and mostly chill on the couch.
As long as you are healthy, it shouldn't matter what your body shape is. You could be packed with muscles or have a square body shape. It doesn't matter because you should love yourself.
Unfortunately, the media plays quite a big role in perpetuating these beauty standards we see. Today the media follows us everywhere we go. It basically lives in our phones which is always with us.
However, these past few years have seen a change from big companies. They are finally waking up and realising that women are beautiful no matter how they look. Some of these big beauty companies have campaigns and efforts to break beauty standards.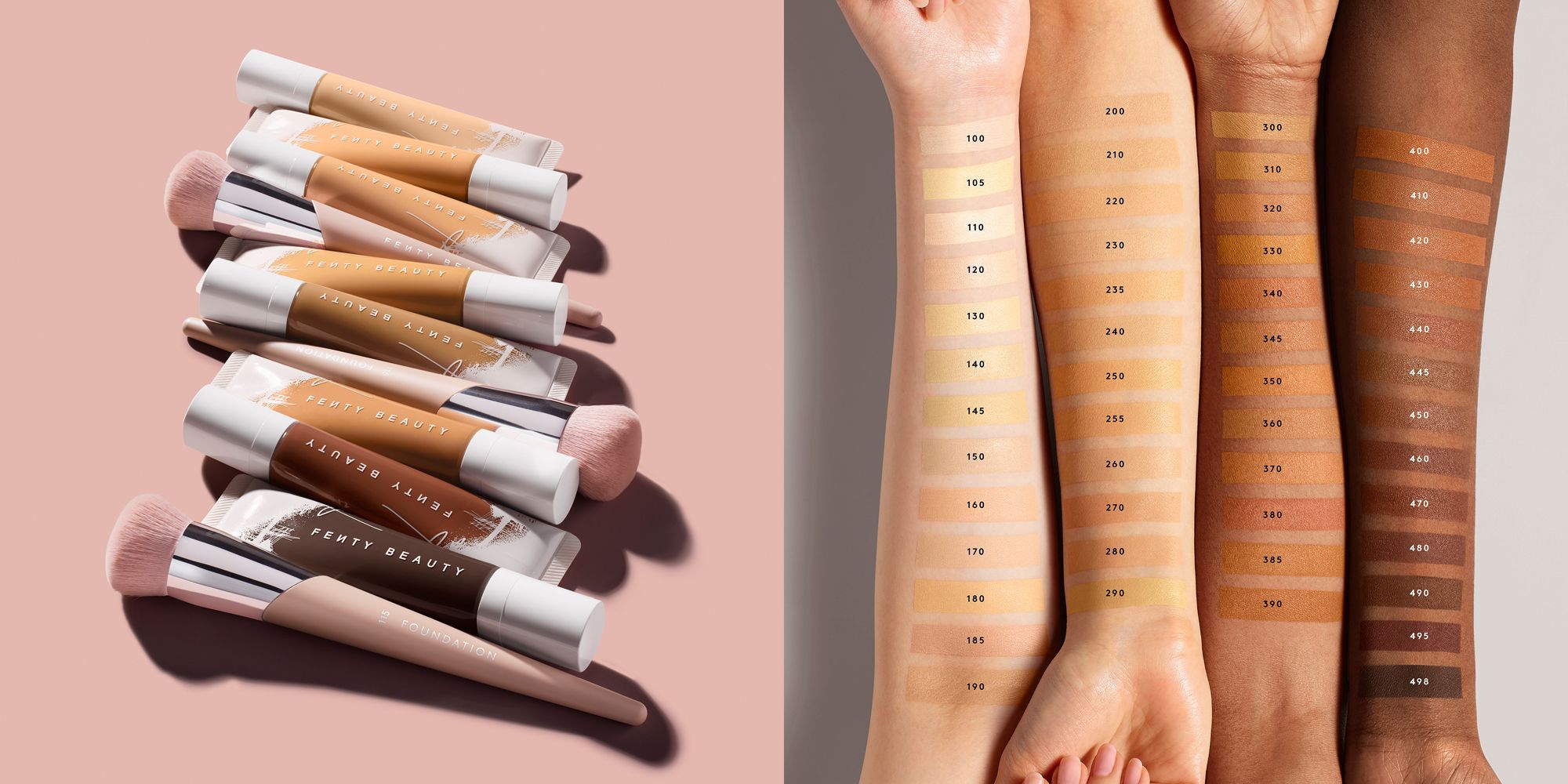 For example, Fenty Beauty by Rihanna celebrates women of different skin colours with an extensive and inclusive range of foundation shades. Back in 2018, CoverGirl used a model who had vitiligo in their ads without covering up her skin tone.
Of course many of us know about Dove's Real Beauty Campaign which focuses on the different ways that women look. Lastly and most recently, SK-II posted an advertisement featuring Olympic athletes who feel that beauty is an unnecessary competition.
It's great to see big beauty brands break out of the mould and tell their consumers that they are beautiful. Especially because women tend to always feel the pressure in one way or another. Let's hope that the narrative will grow stronger and one day we will accept and love our bodies for what they are.