Autism is a disorder that covers a range of conditions relating to social skills, speech, and nonverbal communication. Hundreds of thousands of people around the world are affected by this condition. Moreover, within the condition itself there is a wide range of how much it affects a person. However, one affect that autism might bring relates to sensory processing. This means what is normal to us might be too stimulating for them. As a way to help raise awareness, Vans is releasing a new autism friendly line.
---

Studies suggest that about 75% of people with autism also have symptoms that relate to sensory processing. A beautiful red to us is overbearing on their eyes. A fun and upbeat song for us could also mean too much noise for them. This hypersensitivity to their surroundings also affects what they wear.
Therefore, Vans is releasing a whole line that aims to help with these challenges. The footwear comes in muted and chill colours. Think cool greys and blues that are super easy on the eyes.
In addition, some people with autism struggle with fine motor skills which we use to tie shoelaces. Which is why Vans is releasing shoes that slip on with the help of pull-tabs to make it easier. There are also a few pairs that can be opened and closed with a Velcro tab.
Honestly the Velcro shoes are bringing me back to school days. Those days we were always trying to get the best shoe style and look cool. Well, these Vans sneakers are seriously rocking it. Nobody will look bad in these kicks.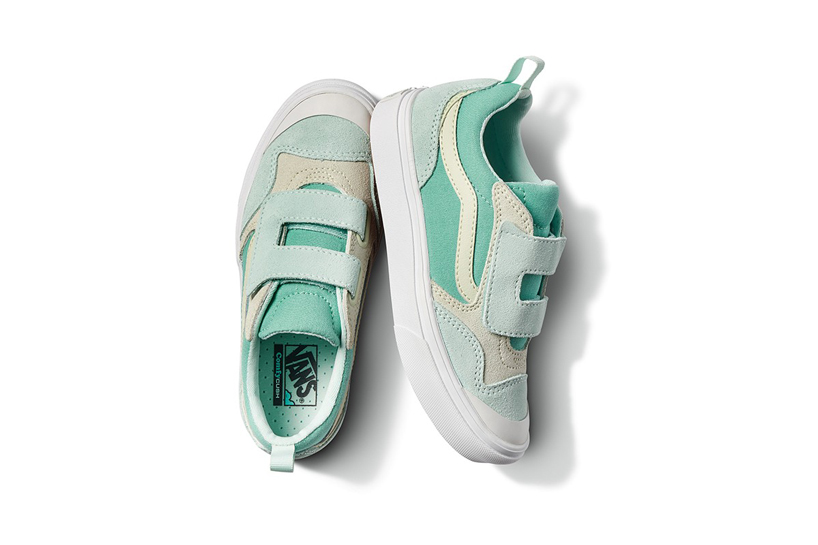 Moving on, Vans is introducing this line in conjunction with Autism Awareness Month in April. From proceeds, the company will donate at least $100,000 to A.skate Foundation. This is a nonprofit that teaches children with autism how to skate for free.
So you will be getting some really cool shoes and also helping out a great cause!