It seems that everywhere we go nowadays we have the option of going cashless. It used to be limited to just a debit or credit card. But now anyone with a mobile phone can have access to an eWallet. In addition, our government has been encouraging the use of eWallets with the recent campaign. Now, the Ministry of Transport has set their eyes on implementing a cashless system for bus terminals.
---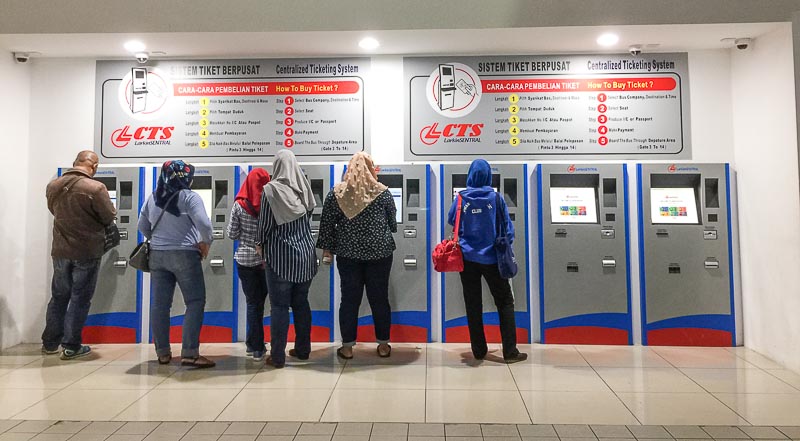 Buying tickets at bus terminals still require you to have cash on hand. Some companies allow you to purchase tickets online where you can use online banking. However, not everyone has small change to buy tickets at a counter.
With the governments new resolution to promote the use of eWallets, bus terminals will slowly start implementing a cashless system. However, it will be carried out in stages since there are terminals which have yet to implement the centralised ticketing system (CTS).
According to Transport Minister Anthony Loke Siew Fook, it will also depend on the conditions of the bus terminals. There needs to be realistic expectations in place so as to assist them in moving forward.
Furthermore, stage bus operators will also need to implement the cashless system in stages. This is especially so for the companies that receive a subsidy from the government.
Moreover, some express bus companies already have a cashless ticket purchase system in place. Therefore, express bus companies will be able to slowly implement the same system.
At the moment, the bus terminals with facilities for cashless ticket purchase include Terminal Amanjaya in Ipoh as well as TBS. They now accept ticket purchases through the use of eWallets.