When we talk about tomatoes, we can either eat them raw or slice them thin as part of the side dishes. But these juicy rounded fruits can do so much more than the mere suggestions above. So, don't bore your fresh tomatoes with the same old recipes. Here are some of the ideas that might come in handy.
---
1) Scrambled Egg With Tomatoes
Otherwise known as "tomato fried egg" in Cantonese language, this eggy recipe is among the most popular Chinese dishes in Hong Kong and certain parts of China. Best of all, you don't have to travel all the way there to savor this particular dish since you can easily make this at home. All you need to do is to combine two main ingredients: eggs and tomatoes. Make sure the eggs are lightly scrambled to maintain its silkiness. As for the tomatoes, cook them until they reduce into a mush and add ketchup if you prefer a more sauce base. (Tips: add salt to bring up the tomato flavour, while adding sugar helps to reduce its acidity).
2) Bloody Mary
Although Bloody Mary is a popular tomato-based cocktail commonly infused with vodka, you can still make your own version without adding any alcohol. For a classic non-alcoholic version, just blend your tomatoes into a fresh juice. Add a few dashes of Worcestershire sauce (that would be Lea & Perrins), salt, Tabasco or Sriracha sauce and some lemon juice. Serve in a glass and finish it up with celery sticks.
3) Fresh Salsa
Are you in the mood for some Mexican delights? Well, fresh salsa is your answer and it's best paired with crispy tortilla chips. To make your own homemade salsa, you need chopped tomatoes, red onions, salt, pepper, coriander, chilis and some lemon juice. You can either finely dice them or blend them altogether in a food processor. To boost your existing salsa recipe, you can even add some sweet corns, pineapple, jicama or cucumber for that extra flavorful bites.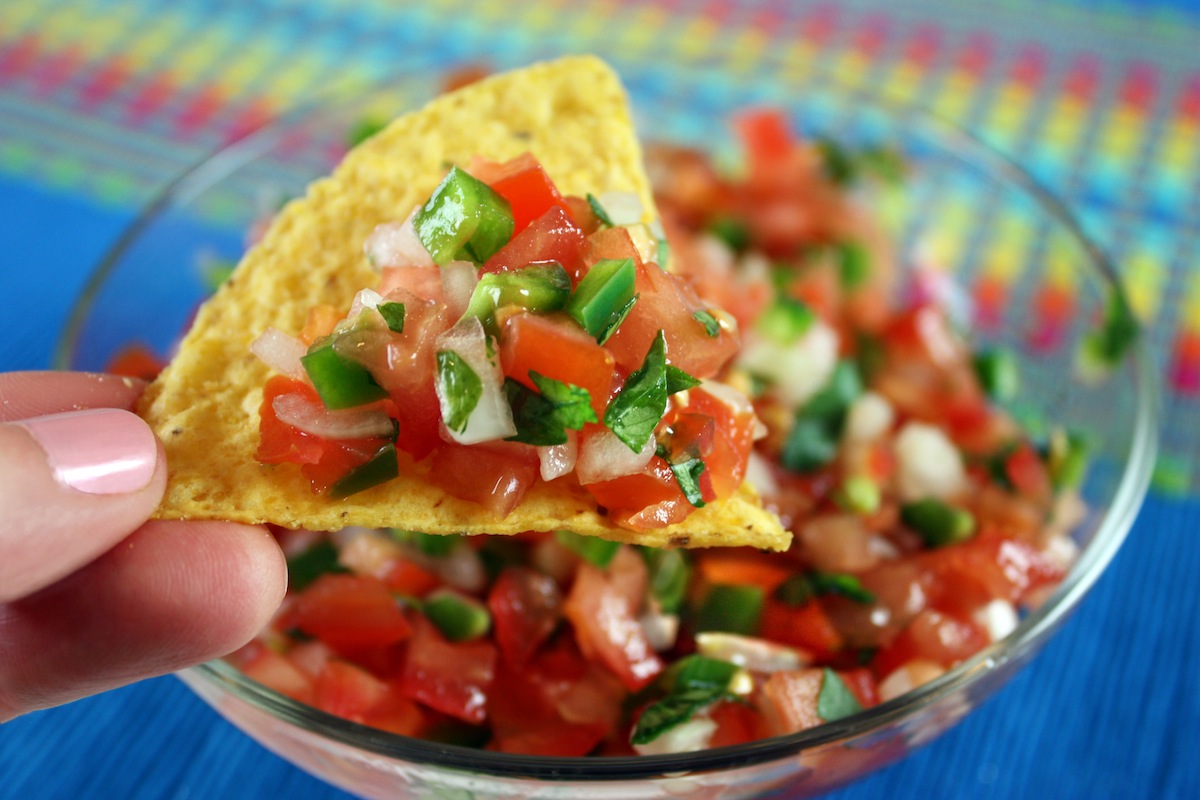 4) Tomato Chips
Potato chips with tomato flavor is a common snack that can be easily found in many supermarkets. But what about those chips that are made purely from tomatoes? The good news is, you can actually make your own tomato chips at home. Just thinly sliced your tomatoes, add oil (olive oil if you can afford to buy one) as well as salt and pepper to taste in a mixing bowl. Then, lay them flat on a baking tray and baked them in the oven for 5 to 6 hours. (Tips: to make your tomato chips more flavorful, sprinkle some grated Parmesan or even fresh herbs on top prior to baking process).
5) Relieve Sunburn
If you are suffering from a sunburn after a long day at the beach, natural remedy like tomatoes can be your savior. All you have to do is apply slices of tomato on your affected skin to cool a sunburn. Besides topical application, consuming tomatoes can help protect your skin against harmful UV rays, thanks to its high source of lycopene.
6) Relieve Hangover
Dreaded with that hangover feeling after a night of booze? Consider drinking a glass of fresh tomato juice in the morning. Not only it helps ease the pain, but also replenish your body with antioxidants and vitamins.
---
https://www.facebook.com/tallypressmy/