Forbes publishes a list of richest people in the world annually, in March. With that, Malaysia has its own list too. All year round, Forbes reporters from different countries track the activities of the world's wealthiest individuals. They also send out surveys, conduct interviews and study their business dealings and debt. You can read more about their methodology here. Anyway, with this year's publication, we see plenty of familiar names, but some new ones as well. Take a look at the 10 richest men in Malaysia 2020 and see who's new!
---
1) Robert Kuok
Net worth: $11.5 billion
Robert Kuok is a familiar name for most Malaysians, also known as the "Sugar King". Despite his wealth shrinking by more than $1 billion in the past year, he still manages to retain the top spot. As someone who has held this spot as Malaysia's richest man for over twenty years, this comes as no surprise. He owns Kuok Group, which dabbles in hotels, real estate and commodities.
2) Quek Leng Chan
Net worth: $9.7 billion
Quek Leng Chan is the executive chairman of Hong Leong Co. (Malaysia), which has interests in finance, property and food. Basically, he chairs all operating of the Hong Leong conglomerate in Malaysia. His net worth actually went up $300 million from last year to this year.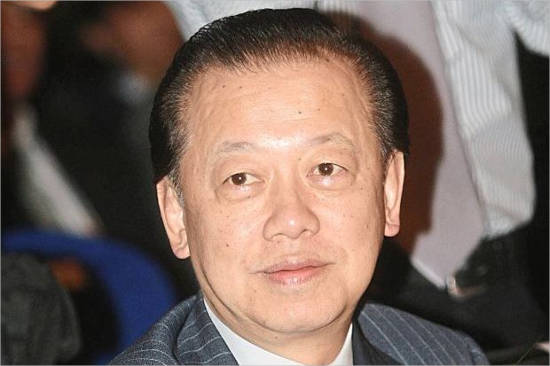 3) Ananda Krishnan
Net worth: $5.9 billion
The chairman of Usaha Tegas Sdn Bhd and founder of Yu Cai Foundation (YCF), Ananda Krishnan also has stakes in Maxis, Astro Malaysia Holdings and Bumi Armada. He is also a Harvard business school graduate! His net worth went down $300 million from last year.
4) Chen Lip Keong
Net worth: $5.3 billion
Chen Lip Keong owns NagaWorld, which is Cambodia's biggest casino. Actually, it's the largest casino not just in Cambodia, but in Indochina. In addition to NagaWorld, he also opened up Naga 2 (another casino) opposite NagaWorld, connected by underground mall NagaCity Walk. Did you know? He actually trained as a medical doctor, before turning to property development and gaming.
5) Teh Hong Piow
Net worth: $4.85 billion
Teh Hong Piow launched Public Bank in 1966, and chaired it for several decades till he retired as non-executive chairman on 1st January 2019. During his career, he has won several awards, including the award for "Greatest Malaysian Banker of All Time" by the Asia Pacific Brands Foundation. He slipped two spots from no. 3 last year on this list.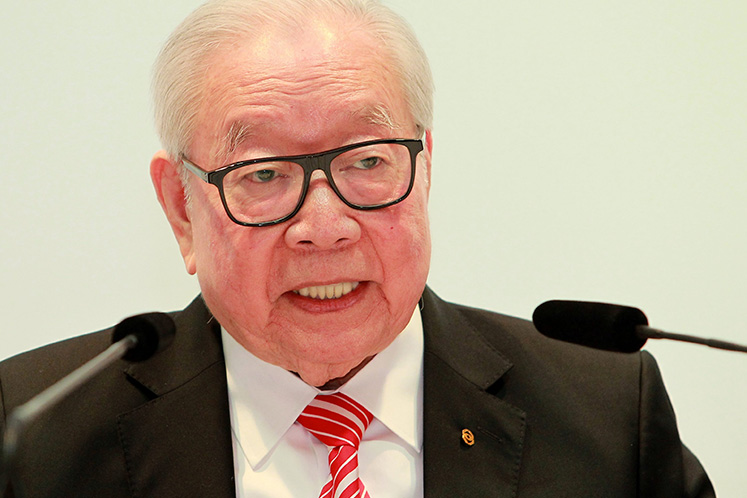 6) Lee Yeow Chor & Yeow Seng
Net worth: $4.8 billion
Lee Yeow Chor and Yeow Seng are heirs to the late Lee Shin Cheng, who passed away in June last year. For the uninitiated, Lee Shin Cheng owned IOI Group, which is now passed down to both his sons. Besides the IOI Group, the brothers also inherited a palm oil and property empire. This is their debut on this list.
7) Lim Kok Thay
Net worth: $3.2 billion
The second son of the late Lim Goh Tong, founder of Genting, Lim Kok Thay is chairman of Genting Group, a casinos, resorts and palm oil conglomerate. Since taking over, he has expanded Genting Group's presence globally, with Resorts World Las Vegas and Resorts World Miami coming up next.
8) Koon Poh Keong, Poh Ming & Poh Weng
Net worth: $3 billion
Five out of seven of the Koon brothers started Press Metal, an aluminium company back in the mid 80's. They pooled together $50,000 to start the company at a time when Malaysia was in recession. Today, Press Metal is Southeast Asia's largest integrated aluminum producer. Fun fact: Koon Poh Keong is actually the youngest among them all, but he's the group CEO!
9) Kuan Kam Hon
Net worth: $2.8 billion
Kuan Kam Hon leads Hartalega Holdings, the world's largest and fastest maker of nitrile gloves, which it exports to 40 countries. Currently, he serves as Executive Chairman in the group, leaving operations to his two sons. Before turning to glove manufacturing, Kuan started his career in building and construction in 1969 after dropping out of high school.
10) Lau Cho Kun
Net worth: $2.3 billion
Through holding company Gek Poh and investment arm Lei Shing Hong, Lau Cho Kun is the largest shareholder in Hap Seng Consolidated. Their interests stretches wide, including real estate, plantations, credit financing, automotive, fertilizers trading and building material. They are also the largest palm oil division in Sabah, and they operate Mercedes-Benz dealerships in Malaysia as well.