"I need a 6-month vacation, twice a year." Does this statement seem familiar to you? Maybe you've even shared it on your social media before? As appealing as that sounds, most of us simply are unable to afford a year-long holiday. However, should time and finance allow it, why not check out these 10 smallest countries in the world, where you'll be able to thoroughly explore them? Forget about rushing through your itinerary; you can stay as long (or as short) as you like in these 10 countries and explore them to your own pace!
---
1) Vatican City
Area: 0.44 km2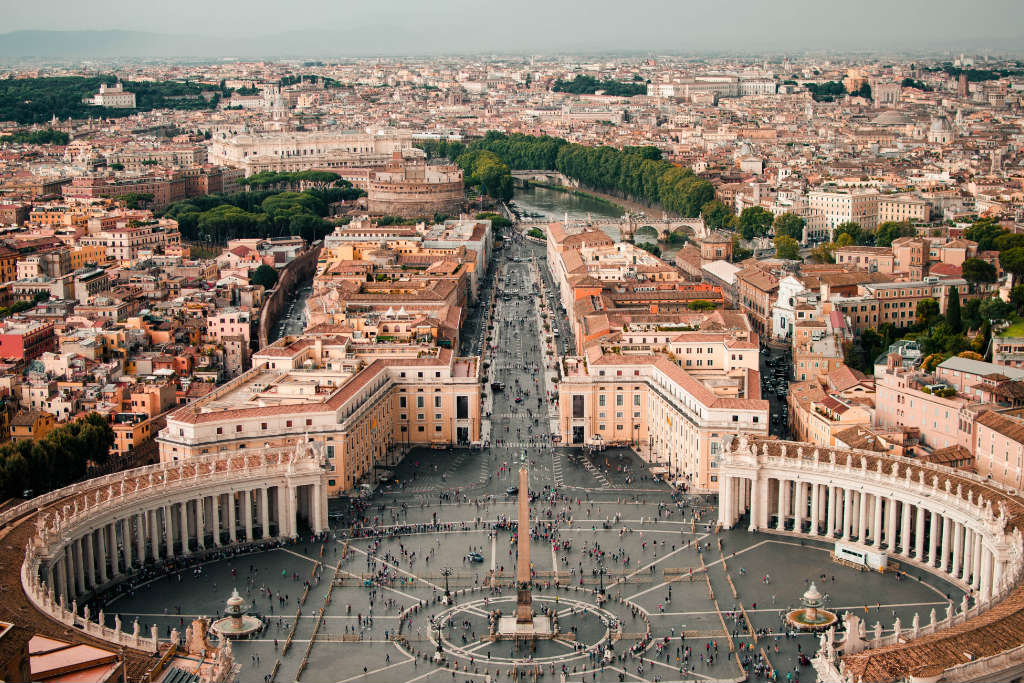 Despite its name, Vatican City is a country on its own. The centre of the Catholic Church, Vatican City fits right into Rome. Yes, the capital of Italy, Rome. Besides that, Vatican City is also home to St. Peter's Basilica, the biggest church in the world. The Sistine Chapel is also there, which is the pope's official residence in Vatican City. People all over the world flock to see the frescoes that decorate the interior, especially the ceiling and The Last Judgement by Michelangelo.
2) Monaco
Area: 2.02 km2
Located on the French Riviera, Monaco is the playground of the rich. With a population of almost 39,000, Monaco is the most densely populated country. And why wouldn't it be, where gambling and luxury goods are abundant? In fact, according to a study in 2014, 30% of the population was made up of millionaires. It's no surprise that Monaco is the most expensive and wealthiest place on earth (excluding Vatican City) due to tax laws.
3) Nauru
Area: 21 km2
Formerly known as Pleasant Island, Nauru is the smallest island country on earth. Geographically, it is located near Australia and in the Pacific Ocean, and is considered as part of the Australian continent. In the 1980s, phosphate mining here was a booming trade, but now its sources have been depleted. Tourism isn't that popular, but people who visit Nauru do so for fishing, snorkelling and scuba diving thanks to marine life diversity.
4) Tuvalu
Area: 26 km2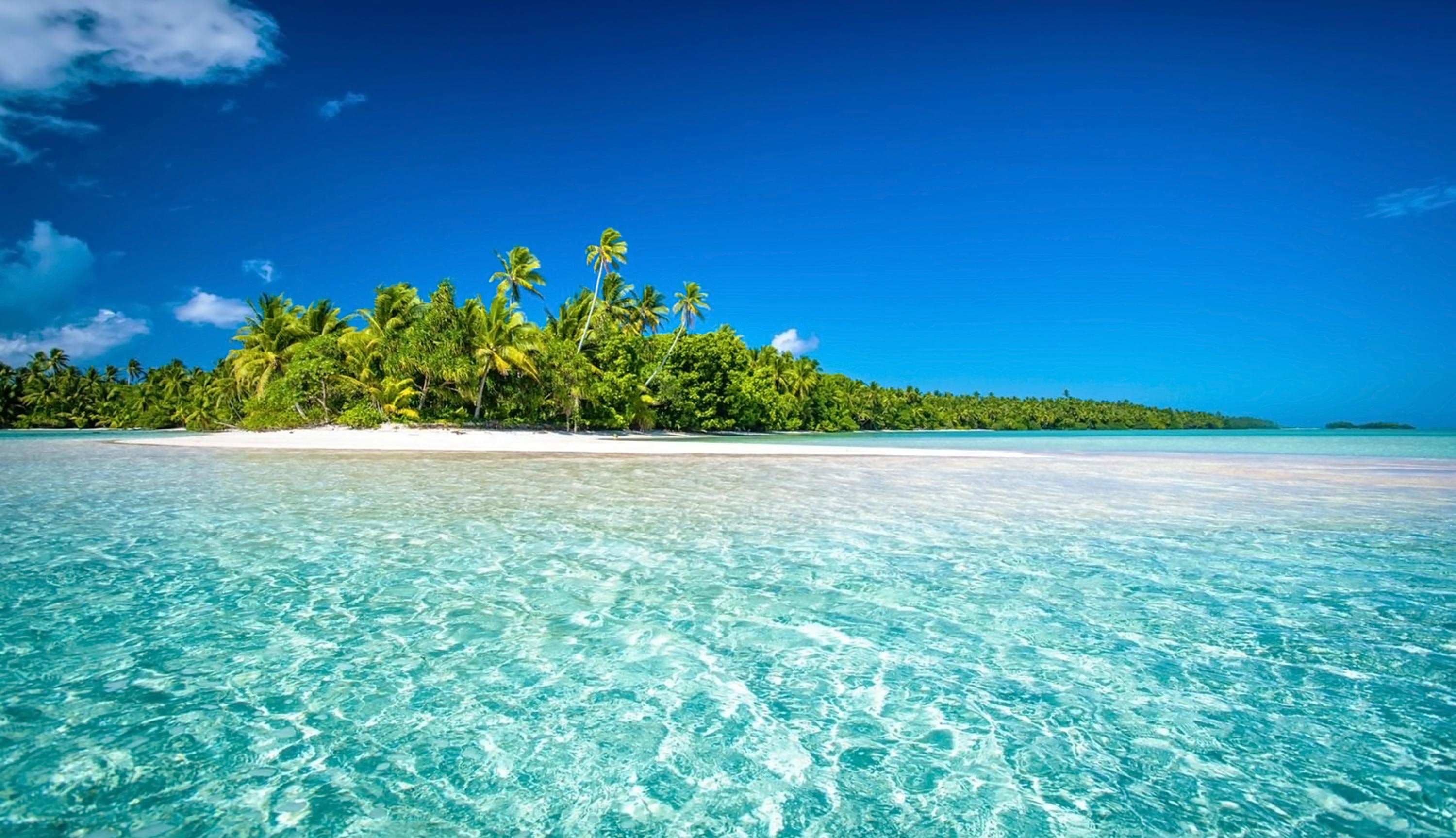 Tuvaly is also off the shore of Australia, about midway between Hawaii and Australia to be specific. Formerly known as the Ellice Islands, Tuvalu is even more remote compared to Nauru, which makes tourism even less significant. In 2016, only 2,000 visitors visited Tuvalu. The main island of Funafati is the focus of travellers, since the only airport and hotel facilities are there. All in all, there are only 8 km of roads on Tuvalu.
5) San Marino
Area: 61 km2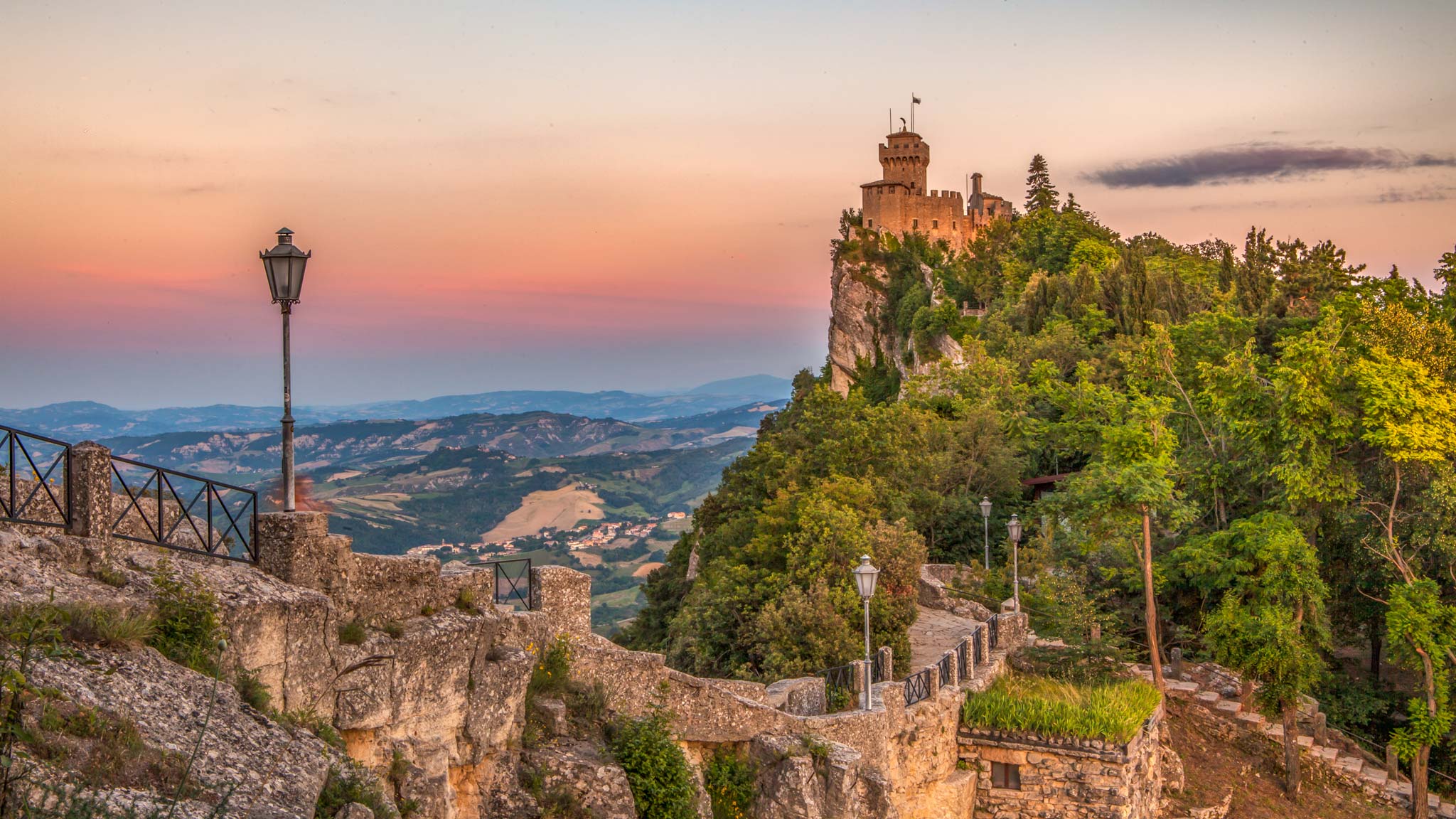 Also known as Most Serene Republic of San Marino, San Marino is completely surrounded by Italy. Perched on the northeastern side of the Apennine Mountains, it claims to be the oldest surviving sovereign state in the world. One of the wealthiest countries in the world in terms of GDP per capita, San Marino has a highly stable economy with one of the lowest unemployment rates in Europe, no national debt and a budget surplus. It also has the world's highest rate of car ownership – the only country with more vehicles than people.
6) Liechtenstein
Area: 160 km2
Sandwiched between Switzerland and Austria, Liechtenstein is the only country in the world to be completely located in the Alps. The wealthiest country in the world by GDP per capita, it also boasts the lowest unemployment rate of 1.5%. As Liechtenstein does not have an airport, one must go through Switzerland's Zurich Airport to get there. As an Alpine country, Liechtenstein is a popular winter sport destination!
7) The Marshall Islands
Area: 181 km2
Yet another country about halfway between Hawaii and Australia, The Marshall Islands sit upon submerged volcanoes rising from the ocean floor. In fact, it has a total of 29 atolls and 5 individual islands. Its surrounding areas are biodiverse, with several species of fish and coral, not to mention several planewrecks that may intrigue divers. Currently, its population is about 53,000.
8) Saint Kitts and Nevis
Area: 261 km2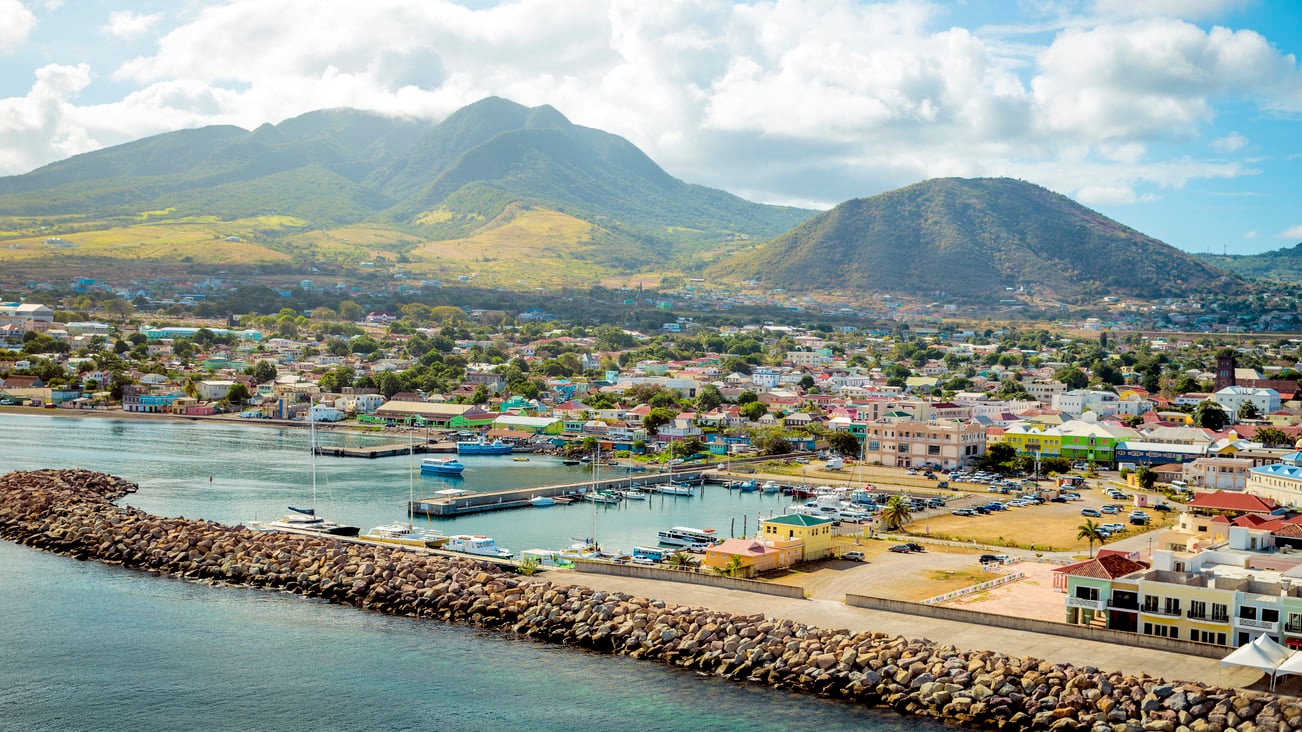 The smallest sovereign state in the Western Hemisphere in terms of area and population, Sain Kitts and Nevis is an island country in the West Indies. Thanks to its abundant marine life, this island country is ideal for scuba diving. It was also a major sugar exporter for centuries, but plantations have now been converted into hotels and resorts. Saint Kitts was also home to the first British and French colonies in the Caribbean, hence earning the title of "The Mother Colony of the West Indies".
9) The Maldives
Area: 300 km2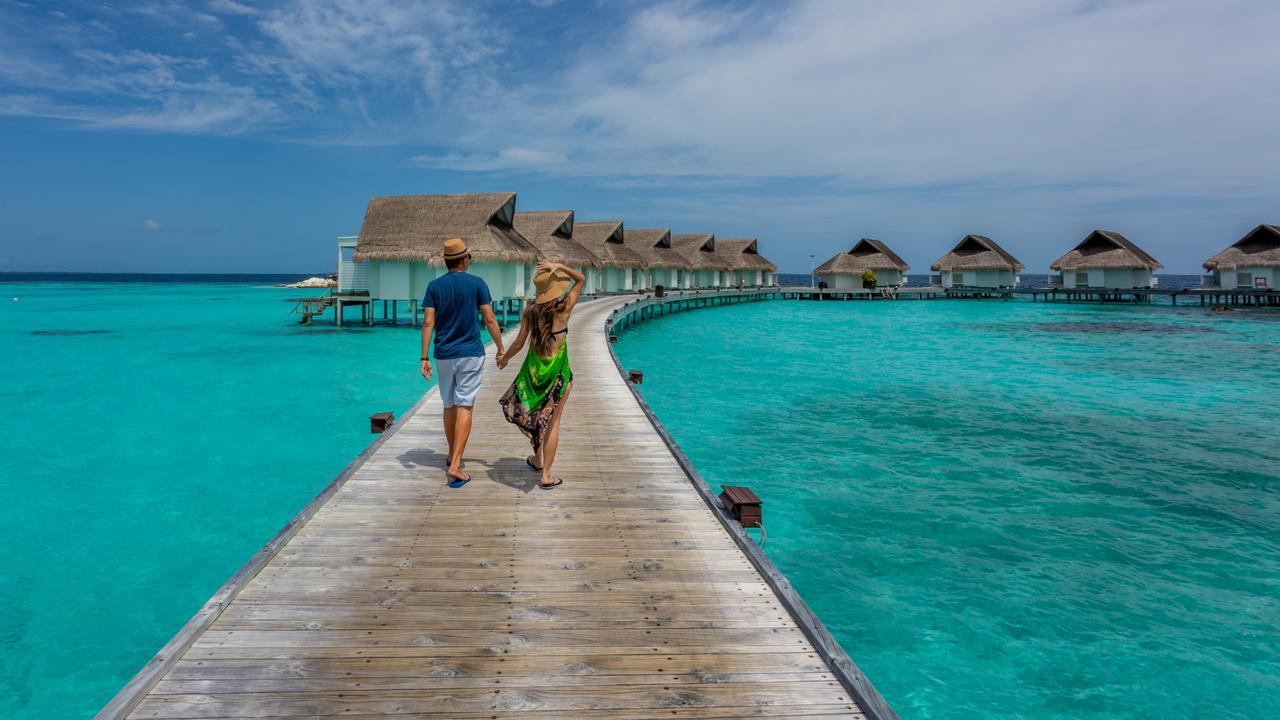 The Maldives hardly needs any introduction thanks to its status as an extremely popular tourist destination. The smallest country in Asia in terms of area and population, The Maldives boasts more than 1,000 coral islands spread over 90 km2. It is also the lowest country in the world at an average height of 1.5 metres above sea level. Due to the dangers of rising sea levels, experts believe that The Maldives could be uninhabitable by 2100.
10) Malta
Area: 316 km2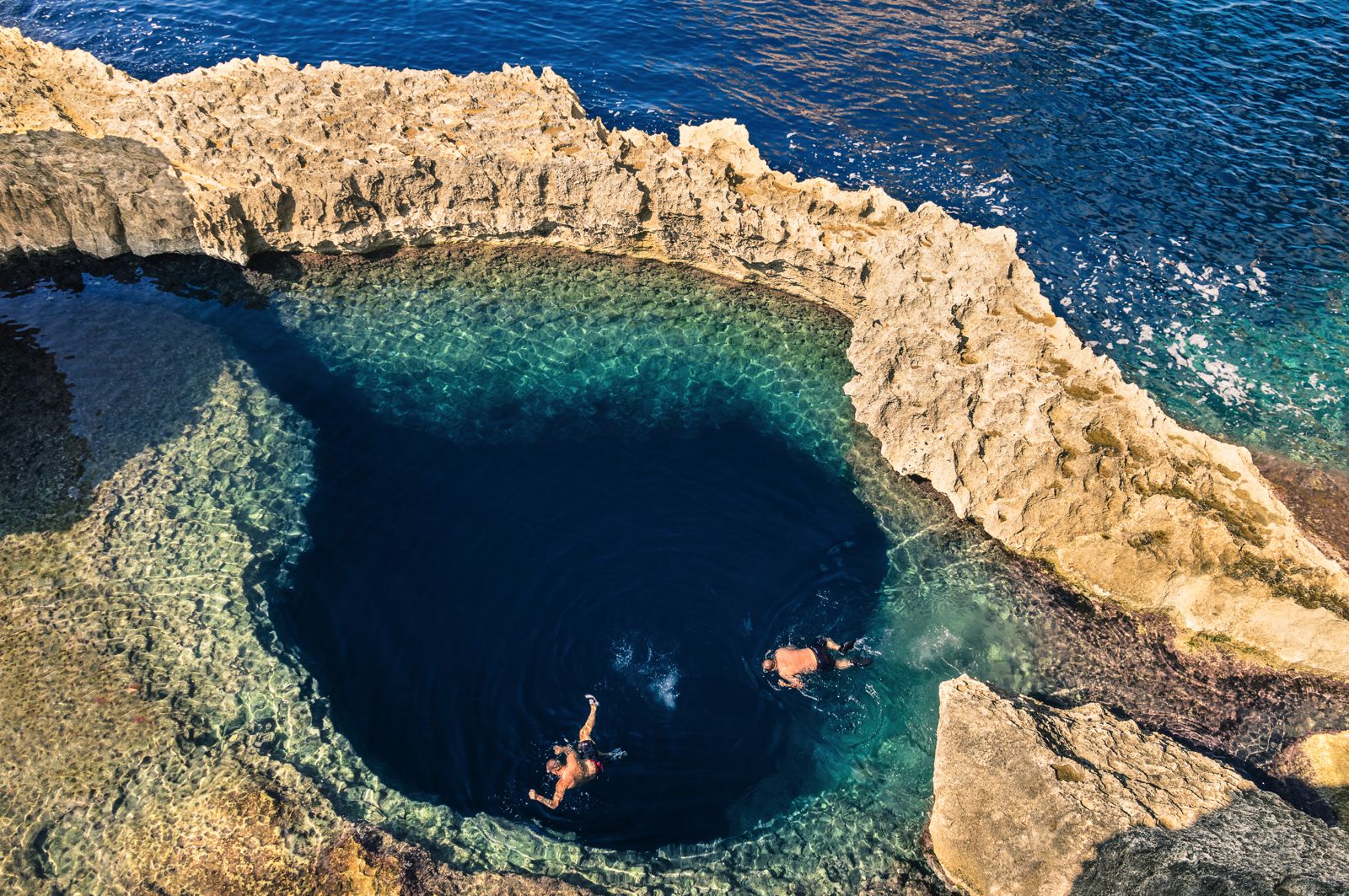 Malta is an island country in the Mediterranean Sea comprised of three islands: Gozo, Comino and its namesake Malta. Just 80 km south of Italy, Malta is also one of the most densely populated countries with a population of almost 500,000. According the records, Malta has been inhabited since about 5,900 B.C., and several powers have fought and ruled over Malta. The different powers such as Phoenicians and Carthaginians, Romans and Greeks, Arabs, the French and The English all contributed to its ancient and diverse history.