Marvel has superheroes from a variety of backgrounds and each have their own power. Thor is the god of thunder, Black Panther is the king of Wakanda, and Black Widow has used to be a Russian Spy. And now, Marvel is introducing characters from the Southeast Asian region one of which is Sun Bird from Malaysia!
---
It is said that in ancient times, four legendary warriors defended the Temple of the Crescent Moon. However, evil forces are at work and the new heroes need to unite and protect the planet under one sky.
Meet the Warriors of the Sky! Four heroes from four different Southeast Asian countries to defend us all. In the team we have Blue Dragon from Vietnam, War Tiger from Thailand, and Shadow Shell from Taiwan. Of course we also have Sun Bird from our very own country!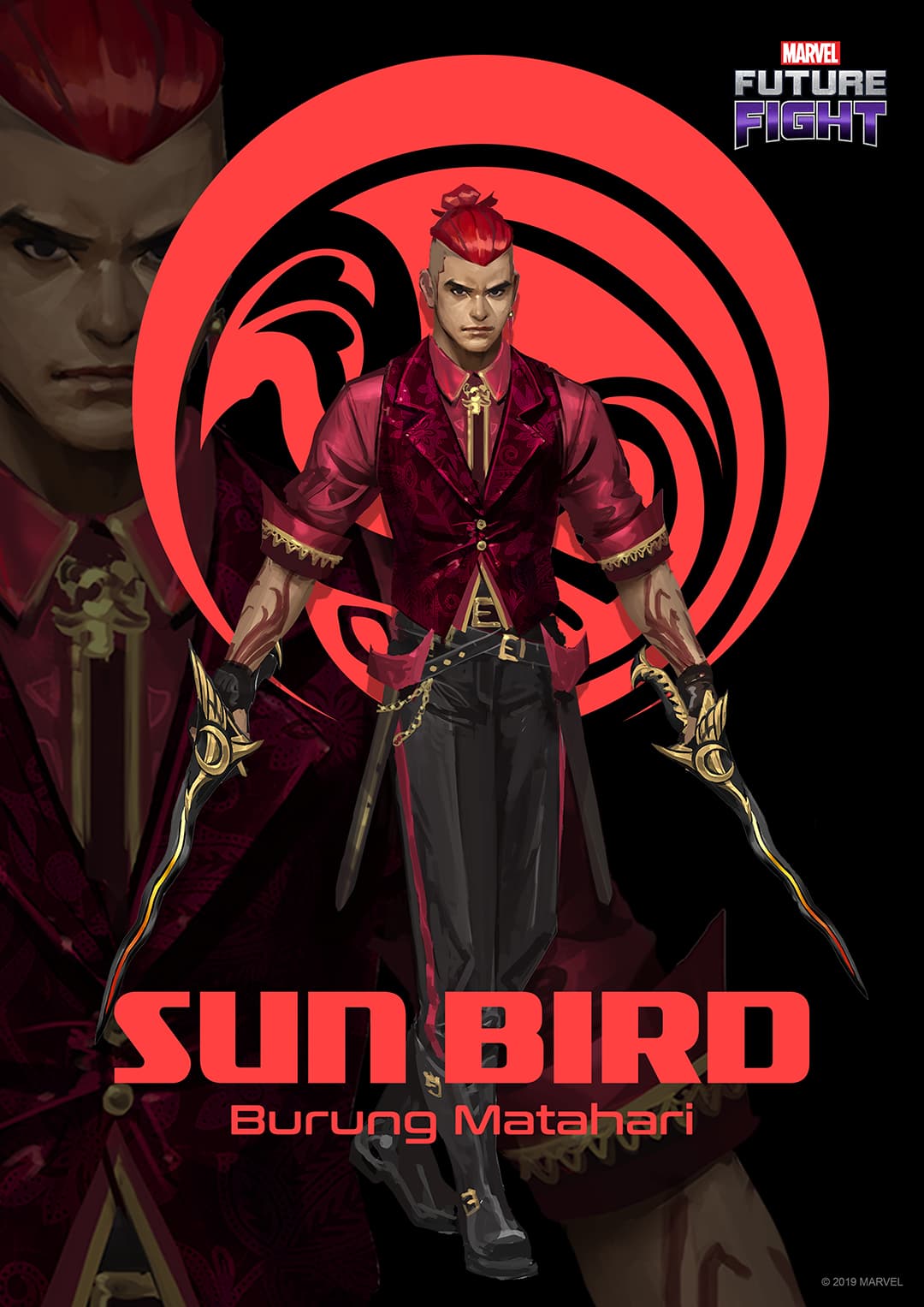 Moving on, Sun Bird (also known as burung matahari) is said to be the guardian of the South. He was a Malaysian pirate in the 1600s but was reborn by the power of his twin krises. Sun Bird has the ability heal and provide healing support to his team.
Also, his haircut seems to be very familiar. Maybe we've seen too many Malaysian men with that groovy haircut. In fact, maybe you know someone with the same hairstyle!
Warriors of the Sky is the new team being introduced to the Marvel Future Fight mobile video game. The game is created by Netmarble Games and is affiliated with Marvel and Disney.
Meanwhile, it allows players to assemble a team from many super heroes to assist other Marvel superheroes. There are over 200 characters to choose from.
However, creating characters with diverse backgrounds will allow players to select from a wide variety of heroes. Currently, there are 100 million players!