Sometimes we just can't do it all alone, and a helper would come in handy. Especially when it comes to household chores, they're never ending! To help ease your burden, here are some of the Top 10 Maid Agencies in KL & Selangor, so that you can engage a maid and enjoy your free time at your leisure instead!
---
The results of this Top 10 list is derived from the voting period of 27th January 2022 to 30th January 2022 on Carilocal.com. Over time, the ranking of the businesses as seen on Best Maid Agencies in KL & Selangor 2022 may differ from this list.
---
Special Recommendation
Global Ace Maid Agency
Having been around since 2013, Global Ace Maid Agency is able to provide different types of domestic helper services. Whether you're looking for a contracted helper or a one-time, weekly, or monthly package, Global Ace Maid Agency caters to different needs. All their helpers are sourced from Indonesia and the Philippines. Their new helpers are required to undergo an extensive in-house orientation and training. There's also a filter function on the website where clients can filter helpers according to preferences, such as age, marital status, and job scope to name a few. The biodata shown is updated and discloses the type of vaccinations the maids have undertaken as well. Besides that, Global Ace Maid Agency is also responsible for taking care of the necessary procedures such as medical check-ups and work permit processes to ensure that the process of hiring a maid will not cause any inconvenience to the respective employers.
globalace.com.my | FB: Global Ace Maid Agency | IG: @global_ace_maid_agency | Contact number: 1-700-81-4663 | Email address: hello@globalace.com.my
Locations:
– Damansara Utama: No. 63A, Jalan SS21/60, Damansara Utama, 47400 Petaling Jaya, Selangor
– Puchong: No 8-1, Block B, Jalan BK 5a/2c, Bandar Kinrara, 47180 Puchong, Selangor
– Gombak: No. 2 – 12, Jalan Prima SG 1, Prima Sri Gombak, 68100 Batu Caves, Selangor.
---
1) Kawasama MAID Agency
Kawasama is no stranger to offering professional maid services, given their decades-long experience in the business since 1982. They select only the best and most qualified candidates for their clients. And that also includes finding the right match by thoroughly studying the maids' profiles to suit their respective needs and expectations. Kawasama provides other related services as well ranging from counselling & retraining to medical check-ups (FOMEMA), renewal of passport/visa/contract and transfer maid documents.
kawasama.com| FB: kawasama | Phone number: 0122075603 | Address: Jalan 17/13, Seksyen 17, 46400 Petaling Jaya, Selangor, Malaysia
2) Innovedge Maid Agency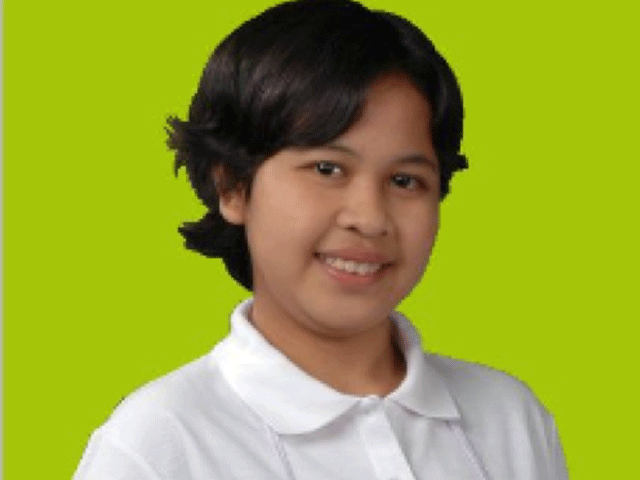 Innovedge prides itself in hiring only highly-experienced maids & workers, ensuring peace of mind for their clients. No matter you are looking for an Indonesian or Filipino maid, rest assured that all of them have undergone training to handle every household activity. Not to mention the maids are professionally trained to take care of babies, children and the elderly. Innovedge's wide range of services also includes others like door-to-door service for registered clients, assistance in making insurance claims and arrangement of medical check-ups for housemaids.
innovedge.com | FB: innovedge
3) Impian Maid

With over a decade of experience in the maid hiring business, you can count on Impian Maid to provide only the best housemaids that suit your requirements. They even have their own training centre to ensure all maids are well-equipped with practicality and knowledge in handling everything from cleaning households to taking care of children, the elderly and even pets. The agency's maids, in the meantime, are sourced from Indonesia, the Philippines and Sri Lanka.
impianmaid.com | FB: impianmaid | IG: @impianmaid
4) YDS Maid Agency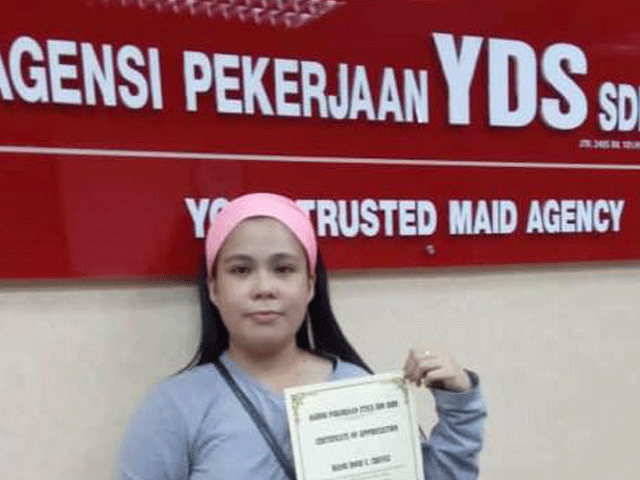 YDS Maid Agency values the importance of hiring not only the best Filipino maids but also the right ones for their clients. And that includes a meticulous screening process and careful assessment based on the maids' skills and social perceptiveness. All of their maids have years of experience and received comprehensive training. The agency's services also include everything from renewal of maid's passport or work permit to complimentary 24-month counselling.
YDSmaidagency.com | FB: YDSmaidagency
5) Ryuji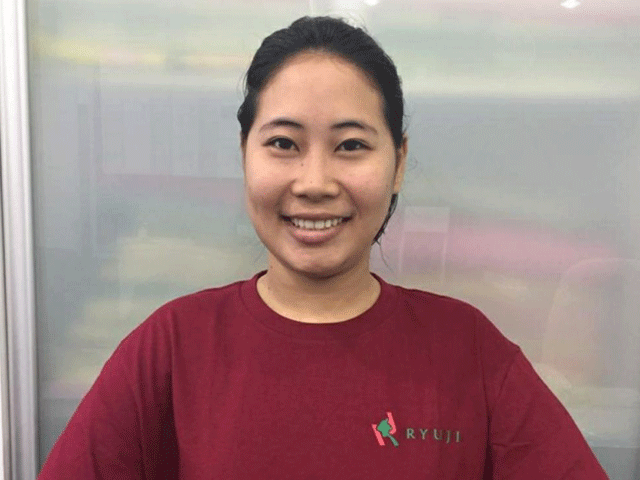 Established in 2001, Ryuji (Agensi Pekerjaan Ryuji Sdn Bhd) sources its quality maids from Indonesia and the Philippines. Every maid is carefully screened and selected to ensure their clients' respective needs. Ryuji also provides other services such as recruiting foreign labours from Cambodia, Indonesia, Nepal, Myanmar and Thailand.
6) Agensi Pekerjaan Venture Provision (APVP)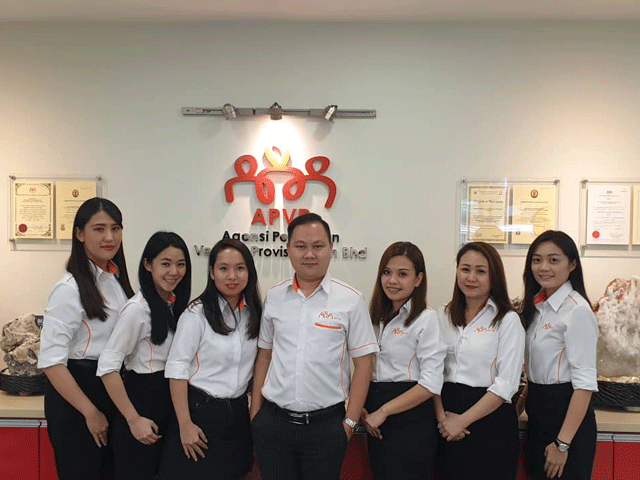 At Agensi Pekerjaan Venture Provision (APVP), all of the maids are thoroughly screened and trained in the agency's own training centre. These maids are hardworking and skilful in handling all essential kinds of domestic work, namely housekeeping, cooking and taking care of children and the elderly. APVP also provides home cleaning services regardless of residential types such as single/double-storey link, condominium or bungalow.
7) Tazia Maid Agency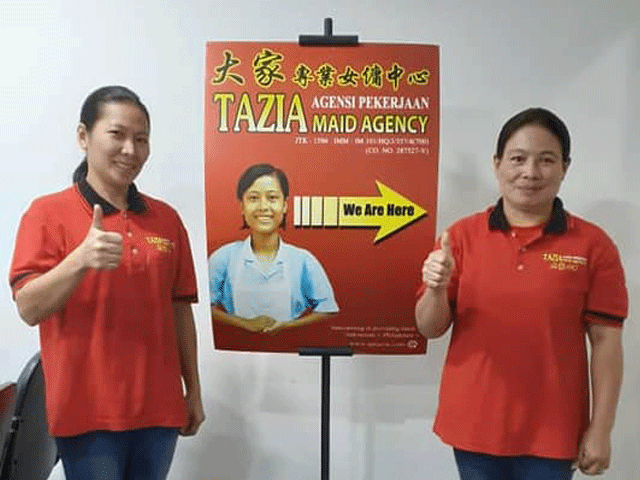 Tazia Maid Agency specialises in supplying foreign maids for nearly 30 years, where they offer quality services at a competitive price. They only deploy their maids that are specially tailored to each client's requirements, which in turn, helps to ensure peace of mind at the end of the day. Speaking of maids, Tazia Maid Agency carefully sourced them from the Philippines, Indonesia and Cambodia. The agency also handled various related procedures and paperwork ranging from renewal of passport or work permit to flight, transport or medical check-up arrangement, in-house training from the maid and 24-month counselling.
taziamaidagency.com |FB: taziamaid
8) Pinkcollar Employment Agency
Pinkcollar is committed to improving the standards of recruiting and hiring domestic helpers in Malaysia. And they do so in the utmost ethical way possible when it comes to sourcing and matching the right persons for the job to suit their clients' needs. Rest assured that every maid is carefully vetted in terms of physical, mental and emotional requirements. Maids that are selected will undergo holistic work training to hone every necessary skill prior to their deployment.
pinkcollar.com |FB: pinkcollar | IG: @pinkcollar
9) DG Maid Agency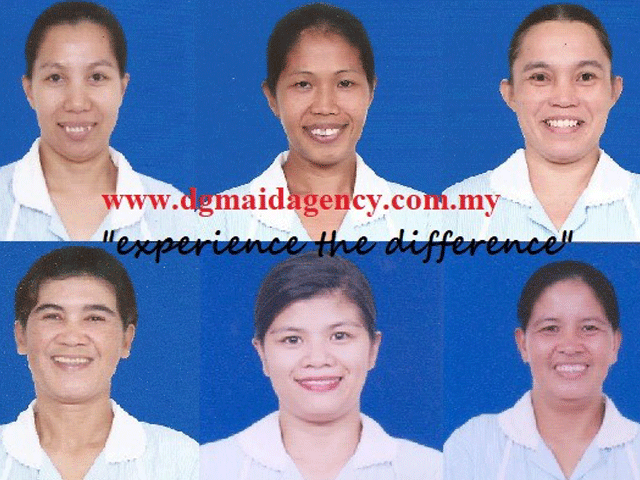 Looking for trustworthy and affordable maid services? You might want to check out DG Maid Agency, which has been in the business for over a decade since 2004. They only handpicked their foreign maids through a rigorous attitude and personality assessment before sending them for skill-based training. Expect fast application and the agency also includes a free 24-month counselling service for the maids.
dgmaidagency.com | FB: dgmaidagency| IG: @dgmaidagency
10) Agensi Pekerjaan Ng Bersatu Sdn. Bhd

Founded in 2002, Agensi Pekerjaan Ng Bersatu Sdn Bhd is a licensed agency, which has a large database of quality maids sourced from four different countries. This includes Cambodia, Indonesia, Vietnam and the Philippines. Their maids are all vetted via interview sessions and well-trained in the agency's training centre. In other words, they are more than capable enough in handling various household tasks such as cleaning, cooking and taking care of babies, children and elderly people.
maidkl.com | FB: maidkl| Insta: @maidkl
Voting was carried out on Carilocal.com: Best Maid Agencies in KL & Selangor 2022.
---
Liked this article? You may like this too: