Though it feels like we went from March straight to December, 2020 was still a wild ride. At the moment, we're looking back at the year so many times, trying to figure out if we actually *did anything*, that we cricked our neck. Obviously, 2020 was consumed by the COVID-19 pandemic, and all our lives had to revolve around it. (Cue major lifestyle changes and plenty of restrictions.) Amid the disaster (we can definitely call it that, right?), life still had to go on, so we're taking a look at what happened in 2020, starting with the pandemic, and sharing our feelings about it.
---
How COVID-19 Has Affected The World
Let's start with a statistic. At time of writing, there are more than 66 million confirmed cases of COVID-19 worldwide, and more than 1.5 million deaths. Besides the dramatic loss of human life, the World Health Organization (WHO) has also stated that the pandemic presents an unprecedented challenge to daily living. Many, if not all aspects of life face a difficult time, including public health, food systems, transport and logistics, mental health, and travel and tourism. As the pandemic cripples the world, nearly half of the world's 3.3 billion global workforce may lose their livelihood, and tens of millions of people may fall into extreme poverty. Here's a brief overview of how the pandemic has affected global economy, mental health, and the tourism industry.
Economy & Businesses
According to weforum.org, the pandemic is responsible for record high prices for gold, and record lows for oil
However, almost all commodity prices have begun recovering in the third quarter
Food price inflation is different by region, with South Asia, Sub-Saharan Africa and Latin America most affected
Many major (retail) brands have announced bankruptcy and/or closure of stores
The International Monetary Fund (IMF) predicts the world economy to shrink by 3%, the worst since the Great Depression of the 1930s
Mental Health
According to a new WHO survey conducted from June to August 2020 conducted among 130 countries, there is an increase of demand for mental health services, though critical mental health services were disrupted or halted in 93% of countries worldwide
Bereavement, loss of income and fear in general are triggering mental health conditions or exacerbating existing ones
At least three mental health services in Malaysia, RELATE Malaysia, Serene Psychological Services and The Mind Faculty have reported a surge in enquiries and appointments related to the COVID-19 pandemic as the impact of the pandemic is multi-faceted and there is a spike in stressors
NST reported that

34% of the 4,142 calls received by The Befrienders between March 18 and May 16 were related to COVID-19

Free Malaysia Today reported that

Befrienders Kota Kinabalu received 1,375 calls from March to October, with about 30% having suicidal tendencies. Compared to the previous year, only 20% were suicidal out of 1,473 calls throughout the year
Factors that could affect an individual's mental health (during the pandemic):
Navigating the pandemic's impact on livelihoods and the economy i.e. employment, business prospects, financial impacts
Living with the fear of contracting COVID-19
Being deprived of needs for connection and personal contact i.e. sudden, mandatory isolation
Experiencing more distress in the event of conflicts arising between spouses/family members with no escape
With restrictions, there could be more difficulties in regulating emotions, contributing to a stronger sense of loneliness and distress
In the event of job loss or something similar, affected self-esteem and idleness, where idleness can be stressful especially if one is the worrying type
Adapting to changes in daily lifestyles i.e. working from home and the set of challenges that come with it such as meshing timetables with other family members, responsibilities within the home, communication etc.
Insights provided by clinical psychologists from RELATE Malaysia, Serene Psychological Services and The Mind Faculty.
Travel & Tourism
As countries enact laws and close their borders to contain COVID-19, the demand for international travel sees a massive decline
According to the United Nations World Tourism Organization (UNWTO), international tourist arrivals (overnight visitors) worldwide dropped 70% in January to August 2020 over the same period last year, which equals to 700 million fewer international tourist arrivals, the worst statistic in international tourism since 1950
Research also showed that the three major airlines in Malaysia, AirAsia, Malindo Air, and Malaysia Airlines suffered from drastic loss of revenue and profit, putting them at risk of bankruptcy
Many hotels in Malaysia have had no choice but to close down as well
UNWTO Panel Experts expect a recovery in international tourism by 2021's third quarter, but not to pre-pandemic levels before 2023
What Else Went Down In 2020?
2020 was very long, but also very short. While the pandemic was raging, there were still other incidents that took place:
Australian bushfires
Kobe Bryant's death
The shooting of Breonna Taylor and George Floyd, which led to a rise in the Black Lives Matter (BLM) movement
The Beirut explosion
Chadwick Boseman's death
Cancellation of the Tokyo Olympics
The Malaysian political crisis
These are just a few notable, saddening events, and we won't go into them much, because we don't think anyone needs the extra heartbreak. However, there's always a silver lining in each cloud, and each situation brings about new opportunities. Plenty of us have picked up new skills, fostered creativity (for personal activities or business purposes) and developed resilience, as well as placing a focus on local businesses to ride this through together. The pandemic also saw a rise in the use of TikTok, a social media app. Typically, users share short, 15-second videos about any topic, though the dance challenges were especially popular. This rise of TikTok presented a new monetary opportunity, and you can learn how to monetise TikTok here if you're interested.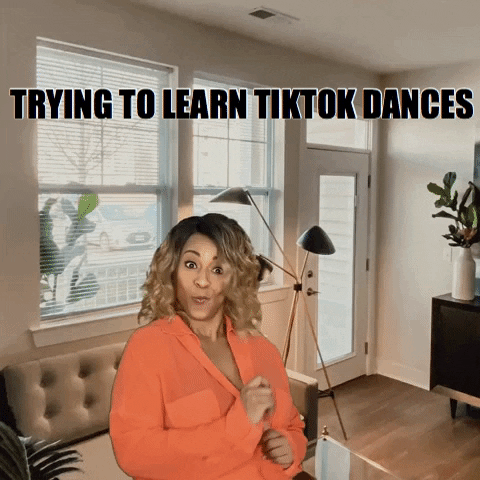 How Was Your 2020?
On our Instagram stories as well as on team members' own Instagram stories, we conducted a series of quizzes and polls, and got you to participate. Our questions were:
The most-chosen options were: racism & transphobia etc., realising something about yourself/your lifestyle, financial and mental issues almost equally, and looking forward to travel again. We also had a poll to wrap it all up, asking respondents to vote if they thought their year was "still okay ma" or "it sucked". Despite all the problems they faced, majority of them still chose "okay". 
And Our 2020 Was Like…
As you've shared with us, now it's our turn to share with you. Here's what we thought about 2020!
| | | | | |
| --- | --- | --- | --- | --- |
| 2020 Thoughts/Writer | Casey | Michelle | Stephanie | Yiing Zhi |
| Best Thing | Save money, learn how to cook more, a reminder to take good care of health | More family bonding and picking up new skills | More cooking skills! | No social obligations, more time to do preferred activities |
| Worst Thing | Cabin fever, spending on "new" essentials like groceries, masks, and hand sanitiser, affected work opportunities | The pandemic. 'Nuff said | COVID-19 and its worldwide effects | Personally unaffected much, but probably seeing the death toll rise |
| New Lifestyle Habit | Online shopping | None, I love being at home | Nothing new actually | Making an effort to shop local and shop small |
| Lesson Learned | Importance of mental health | Being more mindful of savings | How to focus on work at home, previously I had to go out to cafes/libraries | Always be grateful for what you have |
| Feelings About Living Through A Pandemic | Frustrated and weary | Not much of a difference, but liking social distancing to avoid squishing | Interesting to see how people react differently e.g. how something simple like wearing a mask or maintaining social distancing is difficult for them | It brings out the best and worst in people |
| Most Looking Forward To | Travelling | Eating out at favourite restaurants | Travelling | Travelling |
TallyPress Team Directors
Each of us has spent more time with our families, being able to "watch" the children grow up and developing new hobbies as a family unit. However, there's a definite lack of freedom, causing significant loss of in-person contact, while having to adapt to restrictions, new norms and the SOPs. We've also come to a realisation that the most important things in life are those that money can't buy: health, family, human bonds and freedom. As work and life integrates even more, we understand that sacrifices have to be made if we are to beat the pandemic by staying resilient and being quick to adapt. Just like everyone else, we can't wait to travel and see the world once more, and for the children to go outside and play again.
Similar to most businesses, we are also affected by the pandemic, but we believe that there's always an opportunity in every difficulty. "Forced" to rethink our business and offerings, we are using this period to reflect, regroup and re-evaluate our strategies to do better in 2021. Here's to our team members as well as business partners who have been supporting us during this period of time, hopefully we all can embrace our economy recovery journey real soon.
Prepping For 2021
There's really no way of telling how 2021 will unfold, since everything is pretty much dependent on the situation surrounding COVID-19–we can only take it one day at a time. According to Khay, a clinical psychologist from RELATE Malaysia, getting through this moment is less about mentally mastering chaos and more about finding something every day that makes you feel alive, useful, and hopeful. Jeng Mun, a clinical psychologist at Serene Psychological Services and Senior Lecturer at Taylor's University, Lakeside Campus, adds that it could be useful to create a space at home to specifically perform the activities you enjoy. Dr Lim, a consultant psychiatrist at The Mind Faculty, reminds everyone that everything is temporary, and the pandemic will pass one day as well. Meanwhile, we can remain hopeful for a vaccine, and do something social and enjoyable, which is important for our mental health.
Khay notes that mental health is said to be affected by the complex interplay of risk factors (genetics, brain chemical imbalance, stressful events, thinking styles and medical conditions), and we can improve our mental health by taking action to reduce the risk factors (maintain healthy lifestyle and diet, regular exercise). Other times, it could mean seeking professional help. Jeng Mun suggests that people who feel that they need to learn psychological skills to manage their conditions better can call helplines that are readily available. Dr Lim adds that it could be helpful to have an activity schedule to keep yourself occupied, and to try your best to find things that you enjoy doing. While the future is uncertain, take a leaf out of Khay's book and focus on one day at a time. We're all in this together, fighting our own battles, certainly, but reach out if you need help. To a more hopeful future!
Many thanks once again to RELATE Malaysia, Serene Psychological Services and The Mind Faculty for providing insights and tips regarding mental health!