One can say that it hasn't exactly been a happy start to the year. First, there's the Wuhan virus, and then there's the demise of Kobe Bryant. Widely hailed as a legend, greatly respected, loved and looked up to by many, Kobe Bryant, despite having passed on, leaves behind an impressive legacy. While he will be dearly missed, we think it's only fitting that we celebrate his life and journey – all by way of his words, actions and lifestyle transformed into valuable life lessons.
---
1) Failure Is Your Best Teacher
Everyone wants to succeed, and nobody wants to fail. However, it's inevitable that everyone will fail at some point. It's impossible to obtain flawless records in life, but what we can do is to make the most of out our failures and mistakes. In Kobe's early career years, he has faced several challenges. From the go-to player in senior high to becoming a reserve or afterthought in the league, Kobe couldn't have had it easy. When he was chosen to play, he struggled to find his rhythm and get used to the setting. Commonly, there were air balls, bad execution, as well as unfound chemistry with the other veteran players. Well, suffice it to say Kobe didn't let any of this deter him, and learned from these failures and mistakes.
2) Teamwork Makes The Dream Work
As accomplished as a player Kobe is, he also understands the importance of teamwork, and is able to look at the bigger picture. He could have been slightly selfish and not passed on the ball if he wasn't going to be the player scoring, but he did the exact opposite. At crucial points, he trusted in his team mates to play their best, and they delivered. In certain games, his team mates managed to score and secure victories. All that couldn't have been possible without the trust between team mates!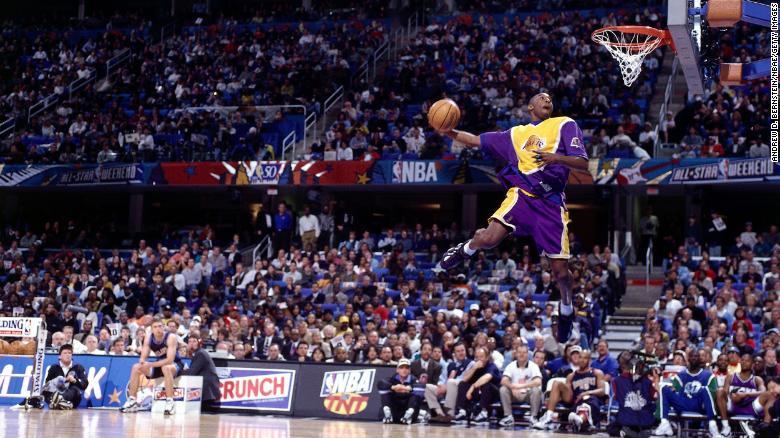 3) If You Find Passion, You Never Have To Work
Once, Kobe mentioned in an interview that he was surprised at the low commitment level of some professional players in the NBA during his rookie year. For professional players, one wouldn't expect minimal commitment, but there it was. Kobe himself was already doing more as a rookie compared to the pro players – basketball was Kobe's passion, and he didn't walk in to the NBA feeling like it was a cumbersome job. His passion was his commitment, so he never had to "work" a day in his life.
4) Respect Is Paramount
During Kobe's early days of his career, he was being quite aggressive to his team mates. He was giving orders, and of course his team mates weren't happy about that. Sure, Kobe had studies the game thoroughly and really knew what to do, but no one likes receiving orders. With age and career progression, Kobe learned that it's not just about the game, but more of respecting the whole team and facilitating better communication. Once he changed himself, the team produced better results, and the energy shifted as well.
5) Hard Work > Talent
There's always talk of natural talent, but talent doesn't work unless you do. Compared to some other kids, 12-year-old Kobe had less talent than them, but he made it, and they didn't. That's because Kobe worked hard to get to where he was. He's known as the hardest worker in the NBA, and even with his status, was practicing several hours a day. He achieved greatness simply because he had the willpower to work harder than anyone else.
6) Turn Negativity Into Motivation
In other words, haters gonna hate. Did you notice that Kobe always seemed unruffled by any negative criticism thrown his way? That's because he never let it get to him. In fact, he found a way to turn all this negativity into motivation to spur him on and improve. People will talk and have opinions which we can't control, but you can choose what to do about the nasty comments!
7) Improve Yourself Anytime
We'll say it again: Kobe is extremely hardworking. How hardworking, you ask? There was once slightly past 4 in the morning, where he called up a coach to do some conditioning work. His coach agreed and met him in the gym, where he was already drenched in sweat. They did some strength and conditioning exercises, before his coach went home to get some shut eye to resume team training at 11 am. When the coach returned, he saw Kobe still there – he never left, and he even went through the team training. If you will it, you can improve yourself anytime.
8) Success Is A Lifestyle
Not just a goal. In order to succeed and maintain the success, it's a lifestyle and habit you have to uphold every single day. As the epitome of excellence, Kobe was hardworking and committed to his craft, and was constantly hungry for improvement, no matter his success. His undying spirit, perseverance and effort seeped through daily, and is truly a great lesson for us all.
9) Network = Net Worth
It definitely pays to know people, as they can help contribute to you one way or another. Kobe was never shy to seek help and advice from people around him to better himself, including Hakeen Olajuwon, Michael Jordan, Magic Johnson, as well as coaching, teaching, medical staff or other specialists. Their insights helped him, and he also took proactive actions to improve his team. He reached out to players for meals or chats, hoping to persuade them to join his team. There's no argument that Kobe knows what he's doing, on and off the court.
10) There's A Time For Everything
In November 2015, Kobe announced that he would retire at the end of the season. On The Players' Tribune website, he wrote: "My heart can take the pounding. My mind can handle the grind but my body knows it's time to say goodbye." On the 13th of April in 2016, he played his last game to a sold-out crowd at the Staples Center, and thanked his fans for staying with him over the past two decades. He had undying love, but he also knew when to take a step back.
Thank you Kobe for everything, and RIP with your daughter Gianna. You will be deeply missed.