Starbucks is a popular brand around the world that is known to offer special drinks for certain seasons. Some of these drinks also target the local tastebuds and gives consumers exactly what they need. Now Starbucks is offering three new drinks.
---
The three new drinks look absolutely delectable and perfect for sipping on a hot day. There's a drink sure to fit any mood and occasion. Each one offers their own taste profile but will quench your thirst.
Firstly, the double restretto blended cream is a drink inspired by the Italian dessert Affogato. It is the perfect way to sip on coffee during a hot day. In the drink is two shots of ristretto poured over a cold and creamy white chocolate mocha blend.
You can expect the right mix of high quality coffee and cream. This drink is only available blended and in Tall size.
Next is the frozen mango hibiscus tea with pomegranate pearls that sounds like a real treat. Expect aromatic mango puree and citrus mint green tea along with a splash of hibiscus tea.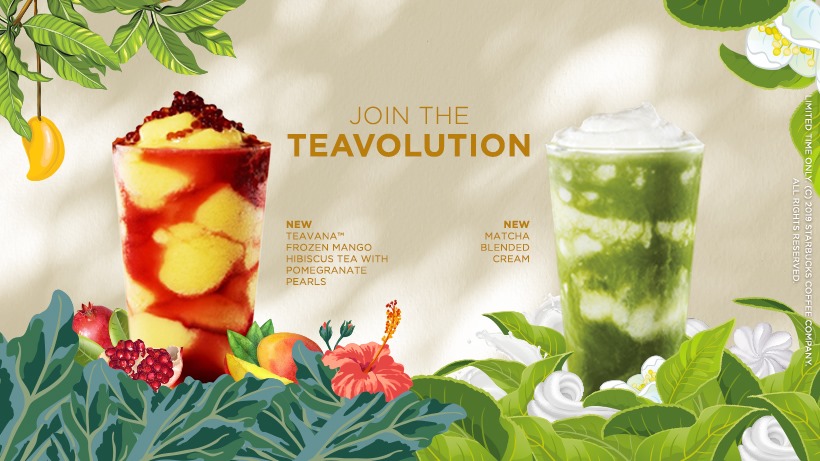 The refreshing drink is then topped off with pomegranate pearls that give it a real burst of flavour. Only available as an iced drink.
The third and final drink is a matcha blended cream which gives you that slow caffeine kick. Luscious white chocolate mocha sauce is blended with ice then poured over pure matcha. Perfect for all you tea lovers. It's only available as a blended drink in Tall size.
Starbucks promises that these drinks will provide you with a modern twist to your usual experience. The frozen mango hibiscus tea with pomegranate pearls is definitely an interesting drink.
Make sure you hurry because the offers are only available for a limited time.