We have been told over and over again about the importance of staying home following the Movement Control Order (MCO). As much as possible, of course, to help curb the coronavirus outbreak in our country. Which means when it comes to an everyday meal, we can either choose to order food online or simply make use of our ingredients in the kitchen and do some cooking. For the latter, why not spend more time whipping up some dishes? It doesn't have to be anything fancy but these 7 Easy Dishes You Can Make At Home are sufficient enough for you and your loved ones. Well, here goes!
---
1) Spaghetti Sardine
Well, it turns out a regular pasta meal doesn't have to be completely Italian with the likes of bolognese, Aglio Olio or carbonara. You can actually make use of your dried pasta and turn it into a versatile, yet fulfiling meal. If you happen to have stocked up on some canned sardines in your kitchen cabinet, why not whip them up into a pasta variation? All you need to do is boil your favourite pasta (spaghetti works like a charm) with salted water in a pot as usual. Then, prepare to heat the oil in a pan and sauté some onions and garlic (you can omit them if you want to, even though these essential kitchen staples help to boost the flavour). Alternatively, you can also toss in some chilli flakes or chopped red/bird's eye chillies (cili padi) if you prefer some heat in your pasta meal. Add a can of sardines (you can use the regular tomato-based or olive oil-based) and remember to pour some pasta water from the pot to make the sauce. Garnish with parsley (optional) and serve warm. Easy peasy, right?
Tip: You can improvise your spaghetti sardine by brightening up with some citrusy zest of a freshly-squeezed lemon.
2) Stir-Fry Tomatoes & Eggs
Here's a classic Chinese dish that even Muslims can enjoy at home. And it's easy to make too, with the main ingredients consisting of two items: tomatoes and eggs. You can choose regular or cherry varieties, even though the former would be ideal. First, you need to crack some eggs (two or more, depending on how many people you plan to serve) into a bowl and whisk them with a fork. Then, follow by pouring the beaten eggs in a heat-up pan coated with oil and make scrambled eggs. Make sure not to overcook it if possible since you want them to be soft and silky. Transfer them onto a plate and stir-fry chopped tomatoes until soft. Add some ketchup before tossing in a pinch of salt and sugar, with the latter helps to reduce the natural acidity of the tomatoes. Place the scrambled eggs back into the pan and mix everything together. You can choose to eat them on its own but most people who tried this recipe before would tell you it's best served with steamed white rice.
3) Golden Egg Fried Rice
Got leftover rice lying in your fridge overnight? Use it to make fried rice and one of the easiest recipes you can do is the golden egg fried rice. Here's what you need to do: Crack one or two eggs into a bowl or plate of leftover rice. Remember to coat the rice evenly and thoroughly with a spoon or spatula. You want every grain of rice covered with egg. Then, heat up the wok or frying pan with oil. Sauté some minced garlic and chopped onions until fragrant before add in the egg-covered rice. Stir-fry everything together. Add salt and pepper (black or white variety) to taste and alternatively, you can garnish your golden egg fried rice with chopped spring onions. Turn off the heat and serve warm.
Tip: If you want a more fulfiling fried rice dish, just throw in some proteins like chopped ham, chicken or shrimps.
4) Minestrone Soup
If you frequent supermarkets, you have probably come across a section where they sell canned soups such as mushroom and of course, minestrone. While you can easily settle for the canned variety, keep in mind they are usually packed with lots of sodium. The good news is, making your own minestrone soup at home doesn't require rocket science. Just use a large pot and heat with some oil. Toss in chopped onions and garlic and cook them until soft. Now, the thing about minestrone soup is that you can add in any kind of vegetables and other ingredients. Be it celery, carrots, beans, potatoes and even macaroni, you'll get a smorgasbord of different flavours combined together. Pour in vegetable or chicken stock and season them with salt and pepper. You can enjoy the home-cooked minestrone soup on its own, given all the hearty ingredients or serve over a slice of toast or white bread.
5) Pizza Toast
Okay, we understand you can't beat the real thing. But at least, this is the closest thing you can easily make at home. Here's how: Spread a slice of white bread or more evenly with pasta sauce (preferably tomato-based). Top or layer the bread with the likes of cheddar cheese, cooked sausages (chopped into pieces, of course), sliced ham, sautéed mushrooms and other toppings you can think of. And if you have dried herbs in your kitchen pantry, be sure to use them (oregano, thyme or basil would be good enough). Once done, place them in the oven and allow to cook until the cheese has melted.
6) Mashed Potatoes
Here's a comfort food that you can easily make at home. It doesn't matter whether you plan to enjoy it as a side dish or even as your light dinner; making your own mashed potatoes only requires a few ingredients. Use russet potatoes if possible since they are known for their fluffiness and starchiness, making them among the go-to potatoes for mashing purposes. So, start by peeling the skin and quarter them before inserting the potatoes in a pot of boiling salted water. Cook until tender (use fork to run a simple test by poking it into one of the potatoes) around 15 minutes or so. Drain the pot and add in hot milk, a knob of butter and optional sour cream. Mash the potatoes until smooth with a ricer, potato masher or a fork, even though the latter method might take a while. Add more milk or butter if desired and don't forget to season your mashed potatoes with salt and pepper.
Tip: You can even sprinkle your homemade mashed potatoes with herbs like parsley or thyme.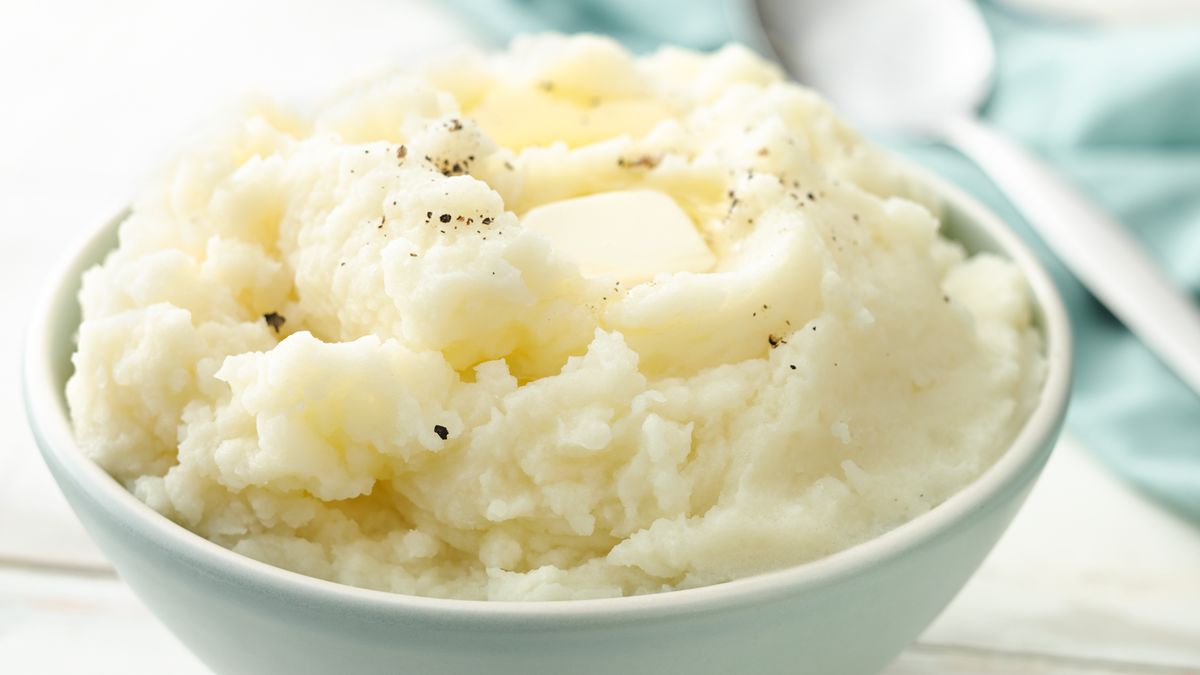 7) Tamago Sando
Tamago what? Well, that would be otherwise known as the Japanese egg sandwich. They are easy to make and is fulfilling enough for a breakfast meal. What you need is white bread, eggs, salt, pepper, milk, butter and most important of all, Japanese mayonnaise. But if you don't have a Japanese mayonnaise, substitute it with regular mayo variety (even though that will defeat the purpose of making Tamago Sando but as long as it's tasty and filling enough, it's better than nothing at all).
Start by boiling some eggs in a pan or pot with water for around 8-10 minutes. Once done, transfer the eggs into a bowl of iced water (this is to help prevent the eggs from cooking any further). Let cool and peel the eggshells. Then, transfer the peeled eggs in another bowl and simply mash them with a fork. Combine ingredients including sugar, salt, pepper and two tablespoons of milk. Stir in some Japanese mayonnaise and mix everything well together. Next up, spread both sides of white bread with butter and topped them evenly with the egg salad on one side. Cover another bread on top and cut all four sides of the crusts with a serrated knife. Finally, cut the Tamago Sando into half and enjoy!