It is absolutely amazing what the youth are capable of doing today thanks to easy access to technology. Being able to research online allows for ideas to grow. In fact, this is the case for young Kara Fan who created a unique liquid bandage that can replace antibiotics.
---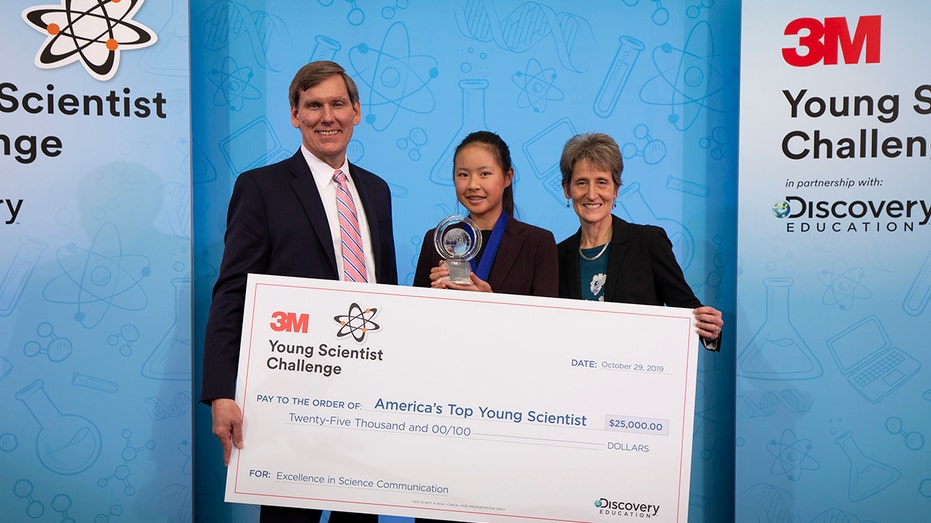 Her invention managed to get her the winners prize at the recent annual 3M Young Scientist Challenge. To elaborate, the 3M Young Scientists Challenge invites students ages 10 to 14 to enter.
These young scientists must submit a 1 to 2 minute video that describes a unique solution to a common problem. In fact, the winner will receive $25,000 as well as an exclusive mentorship at 3M. Furthermore, passion, communication, and innovative ideas are the criterias for determining the finalists.
Moving on, this year's winner is fourteen year old Kara Fan for her creation of a Nano-silver liquid bandage. The aim of this bandage is to provide an alternative to common over-the-counter antibiotics.
This include ointments and first aid treatments. Moreover, the bandage will help to reduce overuse of antibiotics which can lead to drug-resistant infections. Her Nano-silver liquid bandage will seal and break up bacteria.
Her journey to becoming America's Top Young Scientist included her pairing up with a 3M scientist. Sara Frisco from 3M worked together with Kara to build a prototype of the liquid bandage.
Furthermore, Kara competed against nine other finalists during a live show for the top spot. This included pairing up and creating solutions for a problem together with the use of 3M technology.
On top of the $25,000 prize, Kara was awarded a trip to the New York Stock Exchange where she will ring the closing bell. After this Kara plans on testing the product on more dangerous bacteria at home.