Like it or not, the coronavirus — or better known as Covid-19 — outbreak has affected our lives both personally and professionally. With cases increasing day by day, we are told by the government to stay home and avoid going out if possible i.e. the MCO. Which is why entertainment has since played a huge part to keep us from boredom and of course, to keep our sanity in check. Here is the list of entertainment platforms ranging from movies to music you can choose to stream from during the MCO.
---
1) Netflix
The familiar "Netflix and chill" phrase has never been this relevant, particularly during these trying times of the global coronavirus crisis. The streaming giant boasts a wealth of content such as movies and TV series from all over the world and if you have yet to subscribe, now's the time to do so. Their plan is flexible, with a starting price for as low as RM 17/month if you prefer to watch your favourite show on a mobile phone. Those who have a family may want to look into the Family package that costs RM 55 a month, which comes with both HD and Ultra HD resolutions. And best of all, you can share the same account with your family members up to 4 screens.
2) iflix
Given the current movement control order imposed by our government, we are required to stay home as much as possible to curb the coronavirus pandemic. And what's better than spending some quality me-time or with your loved one(s) by streaming some movies or TV series at the comfort of your own home? Which brings us our very own iflix — a poor man's Netflix, if you will — since its content is no match with the aforementioned streaming giant. Still, the good thing about iflix lies in their cheaper prices and some content are free to watch. The former, their paid service refers to their iflixVIP package, where you can unlock premium content and stream totally ad-free during your viewing experience. Fortunately, you can currently experience iflixVIP for free (one-month access) if you enter the voucher code from 19th till 31st March 2020.
3) Astro GO
Not an Astro subscriber? No problem since every Malaysian can take this opportunity to access up to 22 selected Astro channels via Astro GO for free in the event of our country's Movement Control Order. Available for mobile devices, you can download the Astro Go app via Google Play or App Store and enjoy free shows such as Astro Prima, Astro Awani and Astro Oasis until 31st March 2020.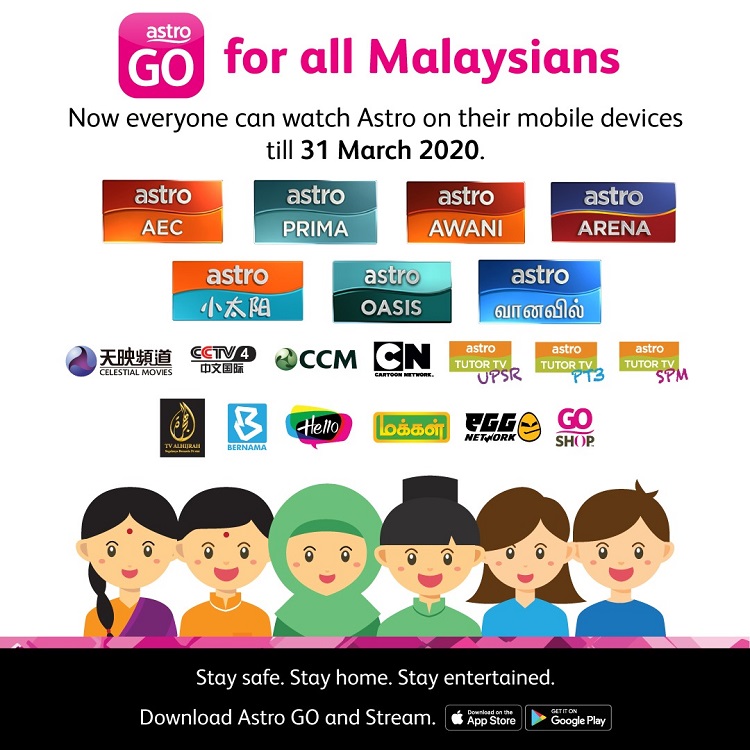 4) Spotify
Whether you are stuck at home doing work or household chores, you probably need some music to keep you energised and of course, motivated. Spotify is one of those online platforms that allow you to stream all kinds of music from around the world for free! Be it pop, rock, EDM, rap, jazz or instrumental… there's something for everyone that suits your respective listening pleasure. Although you have to make do with the constant ads if you choose to sign up for the free Spotify, you can listen to your favourite music ad-free via Spotify Premium at just RM 14.90 a month.
5) YouTube Premium
Not into Spotify? Here's another alternative where you can listen to your favourite music (in both audio and video formats) for free or opt for an ad-free paid subscription on YouTube Premium. It costs RM 17.90 a month for the paid subscription but if you are not ready to commit, first-time users can take advantage of their one-month free trial. They also come with a family plan (RM 26.90 a month), where you can add up to 5 family members — applicable from aged 13 and above — within a single account. Alternatively, if you happen to be (eligible) students, you can enjoy a cheaper price at just RM 10.90 a month.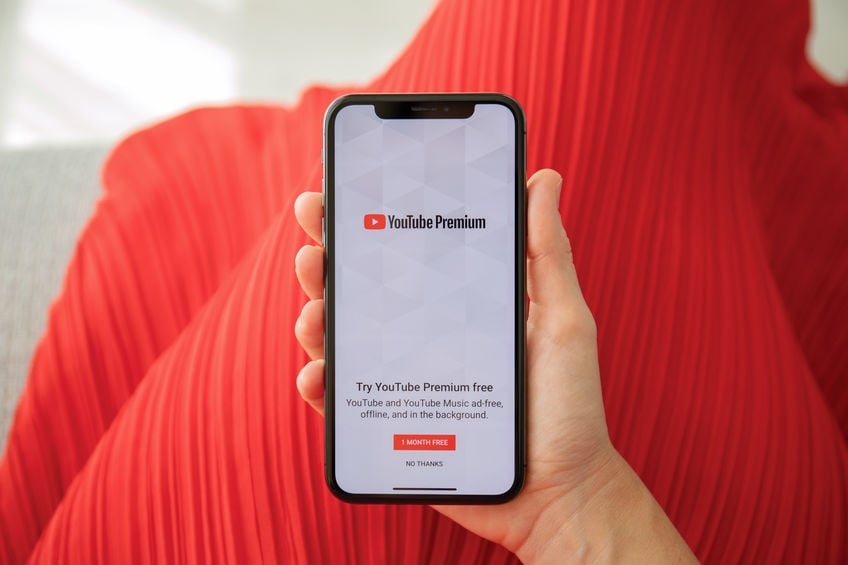 6) Amazon Prime Video
If you happen to be a Digi subscriber, here's your chance to stream high-quality content from Amazon Prime Video. You can enjoy acclaimed shows like "Tom Clancy's Jack Ryan", "The Marvelous Mrs Maisel", "Hunters" and "Star Trek: Picard" — all of which are made available under one streaming platform. You can opt for a free 7-day trial or enjoy a 15% rebate from Digi if you choose to subscribe for the first month at RM 14.