Who doesn't like going out and feeling fancy every once in a while? Even if it's just going for a meal or a few drinks with family and friends. What's more, we have quite a few great bars around that serve up amazing drinks. But did you know that these three Malaysian bars are actually in Asia's 50 Best Bars list?
---
Firstly let's talk about whose list we're referring to. Asia's 50 Best Bars is a regional event organised by William Reed Business Media. In case you didn't know, the group is also behind the curating of a few more lists. This includes the World's 50 Best Restaurants, Asia's 50 Best Restaurants, and Latin America's 50 Best Restaurants.
But how do we know the votes are credible? Well, the list is compiled from the votes of the Asia's 50 Best Bars Academy. The academy comprises of over 200 drink experts which include renowned bartenders, drinks writers, and cocktail specialists from across Asia.
Each voter will rank their seven best bars in Asia that they have visited within the previous 18 months. They must also have no financial interest in these bars to prevent any bias opinions. These votes are then compiled and curated into the Asia's 50 Best Bars list.
Coming in as 44th on the list is JungleBird located in Plaza Damansara. It is the first rum bar in Kuala Lumpur and features over 100 different rums from all over the world. Treat yourself to a creative and refreshing cocktail.
Next, Bar Trigona in Jalan Ampang is at number 40 and offers guests delicious drinks made with indigenous and sustainable ingredients. Think wild tumeric, raw honey, and tropical fruits all from Malaysian land.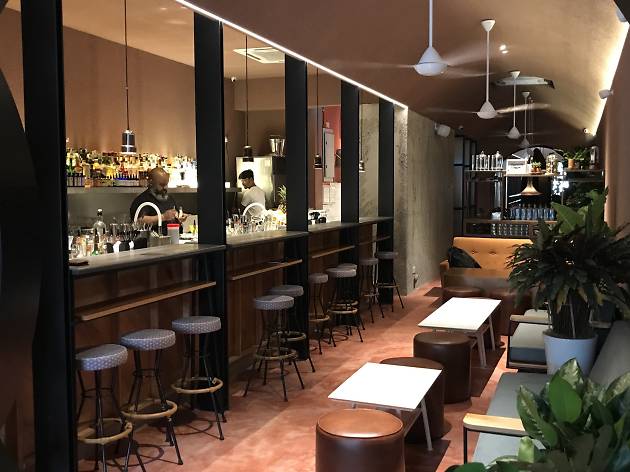 At an impressive 27th place we have Coley in Bangsar which is the perfect place for a low-key and chill night. There are many contemporary creations inspired by Malaysian flavours. One to try is the Peanut Butter Jelly which has tequila, Mancino, blueberry liqueur, and roasted peanut and sea salt.
So the next time you want to go out from some drinks and want to try a new place, consider these hot spots. They must be pretty great to make it to the list!