You may have heard the news: classic blue is Pantone's colour of the year for 2020. And so happens that CNY is just around the corner, which means CNY outfit shopping! Well, what better way to fully utilise the colour of the year than to actually wear the colour for your CNY outfit? It's an opportunity too good to miss out on! Therefore, we've came up with some ideas to incorporate classic blue into your CNY outfit. Ready? Let's go!
---
1) Colour Blocking
Seriously, this is the easiest way to incorporate colours into your outfits, CNY or not. All colour blocking is to wear pure different colours. For example, red top, blue bottoms, red purse and blue shoes. You're done! Not only will your outfit be lookin' sharp, but it will be a breath of fresh air from all things red as well!
2) Throw On A Denim Jacket
Whatever you choose to wear underneath – stripy red and white dress, a pastel pink romper, or even just a plain red tee – your classic blue introduction to your outfit will be completed by a denim jacket. Denim jackets never go out of fashion, and all you have to do is get one close to a classic blue colour, or maybe you already have one!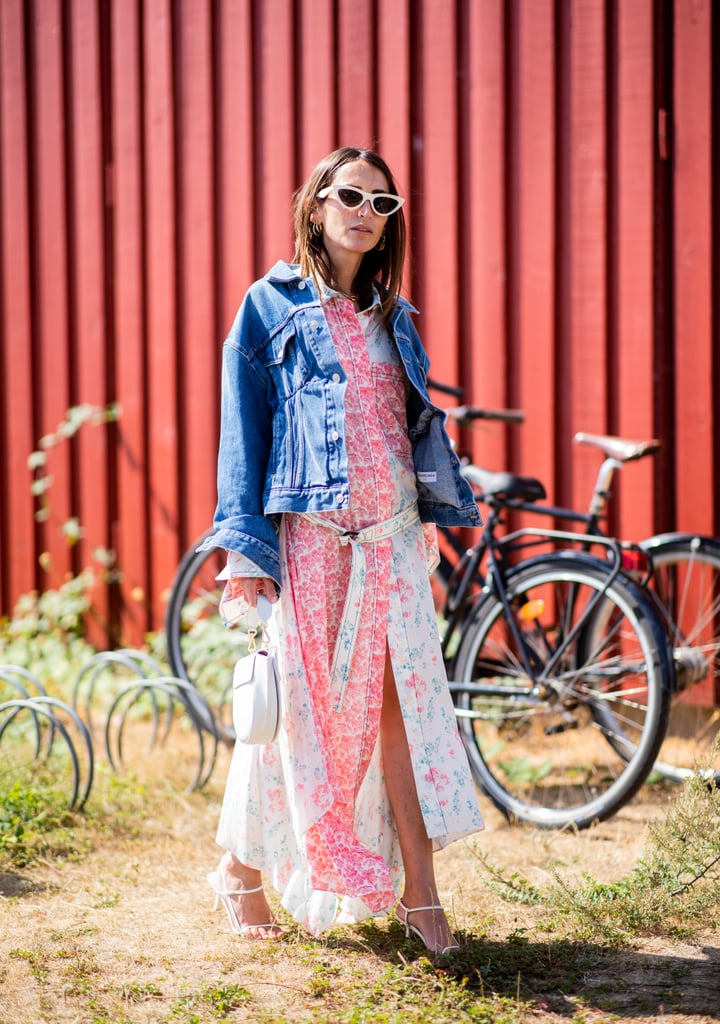 3) Accessorise 
First, choose your outfit colour. It can be a CNY colour – red, pink, orange, yellow, or anything else in between, or go for classic blue. Whichever one you choose, choose the opposite colour for your accessories. Sometimes less is more, so if you don't feel like walking around like a colour wheel, let your accessories do the work and provide contrast to your outfit.
4) Power Up
Alright, this is kind of like colour blocking, but we think that this deserves its own spot anyway. Pick up a classic blue jumpsuit. Pick out a red bag and shoes. Maybe slip on your sunnies (CNY colours/classic blue colour scheme optional for this). Celebrate CNY in style.
5) Jeans All Day Err Day
The lazy person's guide to outfitting: wear jeans. You have to have at least one pair of blue jeans, and as long as they're not light blue, you're fine. Now all you have to do is get yourself a top in your desired colour, and you're ready to celebrate CNY x Classic Blue!
6) Go Forth & Bloom
Floral designs are everywhere nowadays, so this shouldn't be too difficult. Find yourself a playsuit, blouse, skirt or skort that has a classic blue or just blue (maybe navy blue?) background with blooms printed on it. Gaodim. Not only will you be perfectly showcasing "blue", but the blooms are great for CNY too!
7) Hair & Nails
If you prefer an out-all CNY look without the additional of non-CNY colours, we've got that covered as well. Simply dye your hair or get a mani-pedi in shades of blue. That way you can be all red with hints of blue, which will be an interesting look as well!
8) Patterned Outfits
Right now it seems like plaid and checkered patterns are making a comeback as well, so you could aim for some patterned outfits that have a combination of red and blue hues. You could also go for stripes or polka dots, if you prefer those patterns. Remember, it doesn't have to definitely be all red and blue – white and one of those colour would work well, and you can combine this idea with another idea in this list to make it work too!
Happy CNY & happy shopping! Do share your outfit ideas with us if you have any too!