Travelling is no doubt one of the best ways to unwind. While you can opt for the conventional way of travelling (e.g. staying in an international hotel chain or enjoying recommended food at a fancy restaurant), there's a better alternative that you try. That alternative in question is to travel like a local and here are the 8 reasons why you should do it:
---
1) You Get To Try Authentic Local Food
By authentic local food, we don't mean those fancy restaurants that come with an overpriced menu. Stick to the places that locals frequent. It could be as simple as a street stall in an alley or a rundown mom-and-pop restaurant that actually serves one of the most delicious local food in town.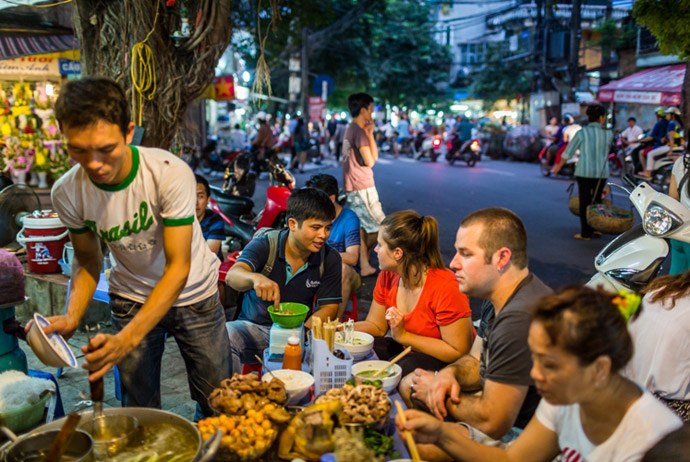 2) You Get To Save More Money On Accommodation
One of the crucial things about going on a vacation is finding a place to stay. And when it comes to that, it typically refers to a hotel. But instead of opting for a more established hotel chain, why not give a locally-owned accommodation a try for a change? You can find it through the likes of vacation rental sites such as Airbnb, Tripping and HomeAway, where they usually charge lower prices than your average hotel stay.
3) You Get To Meet New People
Whether you are travelling solo or in a group, it's good to try and meet people (read: locals) rather than relying on your guide book to get you around. You never know, you might end up making new friends, who in turn, may give you handy tips on places worth visiting or restaurants that serve the best particular local food. If traditional ways of striking up a conversation with strangers are too daunting for you, you can always try Couchsurfing, which is a popular platform that allows you to stay with locals in every country and yes… meet new people at the same time.
4) You Might Discover More Interesting Things
Are you the type of person who likes to do extensive research before going on a vacation? By extensive research, it usually means relying heavily on the guide book and generic travel websites that love to introduce places frequently visited by tourists. Frankly, there is nothing wrong with that. But there is an extra benefit if you change your mindset by travelling like a local. Who knows, you might end up making some interesting discoveries or even memorable, hidden gems regardless of a sightseeing place or a food establishment.
5) You Are Indirectly Helping The Local Economy
Instead of buying groceries, essentials and whatnot at an international supermarket chain, choose to shop at the local market or grocery store instead. For instance, you can try to purchase their locally-produced cookie brand rather than sticking to the tried-and-true brand that you always buy back home. This also goes to locally-sourced fruits, vegetables or other types of food, in which doing so can actually help to support the local economy.
6) You Get To Avoid Typical Tourist Traps
In every country, there is a must-visit place. These places are usually packed or overcrowded with lots of tourists visiting them. And that can be really frustrating and might even spoil the fun. But when you travel like a local, you may able to find out what locals would normally do. It can be anything like right timing, season or even a hidden gem where you get to immerse in the whole experience fully and take great photos (translation: no crazy crowds and photobombing nuisances!).
Image Credit: live-less-ordinary.com
7) You Get To Learn Their Culture And Language
Travelling like a local is more than just about blending in. It also allows you to explore a better cultural experience, making your trip all the more rewarding. Every country has its own unique culture and this is where you get to experience it firsthand, particularly if you mingle with the locals. And who knows, you might even learn how to pick up some new language skills from them, which could benefit you in the future.
8) You Learn More About Respect
Here's the thing: just because a country is known to be tourist-friendly doesn't mean you have the free ticket to do whatever your heart desires. For instance, some locals in a conservative country are not comfortable with tourists who like to show a lot of skin. Be modest and learn how to respect the local culture.