Love wins! In a vote on Friday (17th May), Taiwan's parliament has become the first in Asia to legalise same-sex marriage. Taiwan has long been a leader for gay rights in Asia, and this ruling will help raise LGBTQ awareness in other Asian countries, if not anything else.
---
The Arduous Path
Back in 2017, Taiwan's constitutional court ruled that same-sex couples have the right to legally marry. Despite having quite a large LGBTQ community, Taiwan remains largely conservative, and this was met by a public backlash. As a result, it pressured the government into holding a series of referendums. In a referendum last November, majority of the Taiwanese rejected the ruling. According to them, a marriage was a union of a man and woman, therefore inapplicable to same-sex couples. However, the parliament had a two-year deadline to pass changes – by 24th May – and this ruling comes just a week before the deadline.
Three Different Bills
Out of the three, the government's bill was the only one which used the word "marriage". The other two bills, proposed by the more conservative lawmakers, referred t partnerships as "same-sex family relationships" or "same-sex unions" instead. Besides being the most progressive one, the government's bill was also the only to offer adoption rights, though limited. This bill was approved by 66 to 27 votes, backed by the majority Democratic Progressive Party.
The Fight Isn't Over
Many LGBTQ supporters braved the rain in Taipei on Friday to gather outside the parliament building, anxiously awaiting the result. As the result was announced, there were shouts of joy and celebration, as well as several tearful embraces. As the first Asian country to legalise same-sex marriage, this is no doubt a step forward for the LGBTQ community. However, it is still a long way to go for a complete set of rights. For example, co-adoption rights haven't exactly been given, and foreigner and Taiwanese marriage status remains unknown. Nevertheless, the news was cause for celebration, and Taiwanese songstress Jolin Tsai even posted a picture of a rainbow on her Instagram in honour of the new ruling.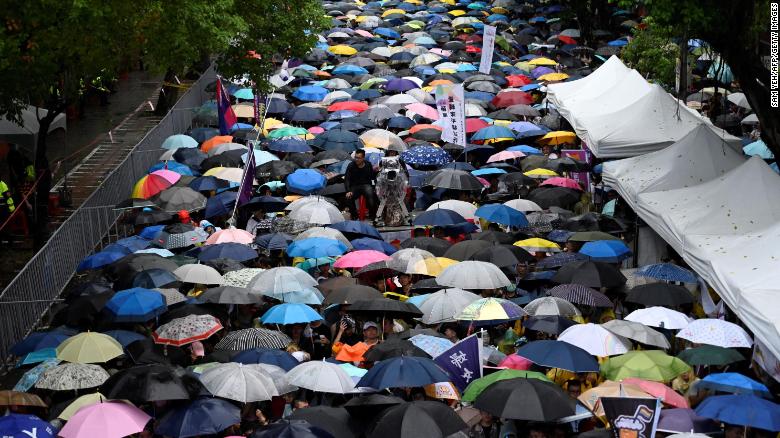 The world is definitely undergoing a series of rapid changes, and Taiwan is admirable for having such a breakthrough. Whether other Asian countries will follow suit remains to be seen, but we can't deny that Taiwan has achieved something monumental! Once again, love wins!