The Tokyo 2020 Paralympic Games is drawing to a close, but we thought we'd keep the spirit going longer for a little while by introducing some of the Paralympic games. We'll keep things really simple. There are 28 Paralympic sports in total, with 22 summer games and six winter games. In the Tokyo 2020 Paralympic Games, two sports made their Paralympic debut: badminton and taekwondo. And now, onto the other Paralympic sports.
---
1) Boccia
Game type: Summer
Pronounced "bot-cha", boccia is a precision ball sport. It has no Olympic counterpart, though it is similar to bocce, and related to bowls and pétanque. Originally designed for people with Cerebral Palsy, boccia is now played by people with a wide range of disabilities. Players basically try to get their balls as close to the white marker ball (known as the Jack) as possible. You can throw, kick, or otherwise use assistive devices to move the ball. This sport can be played in teams of three, pairs, or individual.
Malaysia's Chew Wei Lun won silver in individual boccia in the Tokyo 2020 Paralympic Games!
2) Para Ice Hockey
Game type: Winter
Para ice hockey is similar to ice hockey, except instead of ice skates, it's played on sleds. It was invented in Sweden at at rehabilitation centre in the 1960s by a group of people who had physical impairments but still wanted to play hockey. It's fast-paced, highly physical and played by male and female athletes with a physical impairment in the lower part of the body. Sticks with a spike-end and a blade-end are used, one for maneuvering, and the other for shooting the puck.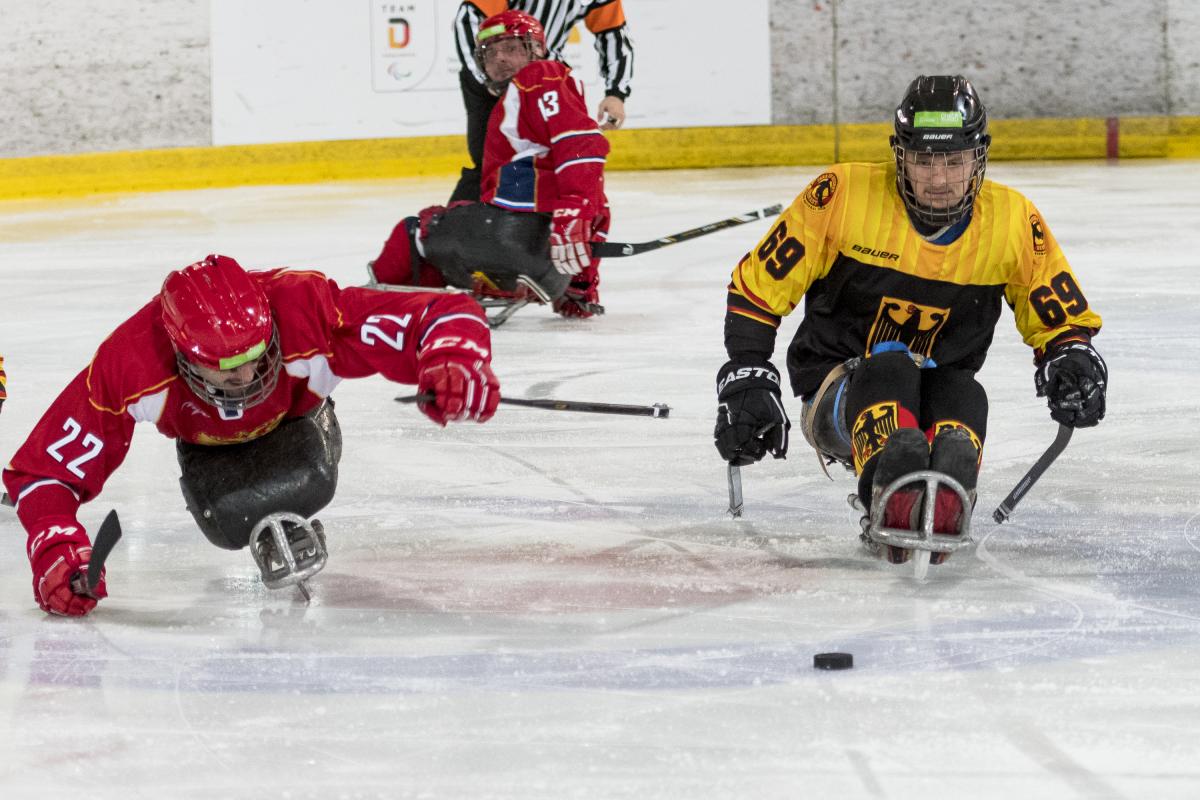 3) Sitting Volleyball
Game type: Summer
The rules for sitting volleyball are largely similar to volleyball, with the major difference being that for sitting volleyball, at least one buttock must be in contact with the floor while the game is in session. To move around, players slide around using their arms, depending on their disability. According to paralympic.org, "Each team is allowed three touches of the ball (in addition to a legal block) before it must cross over the net." Sitting volleyball originated in the Netherlands in 1956 as a combination of volleyball and sitzball, a German sport with no net but seated players.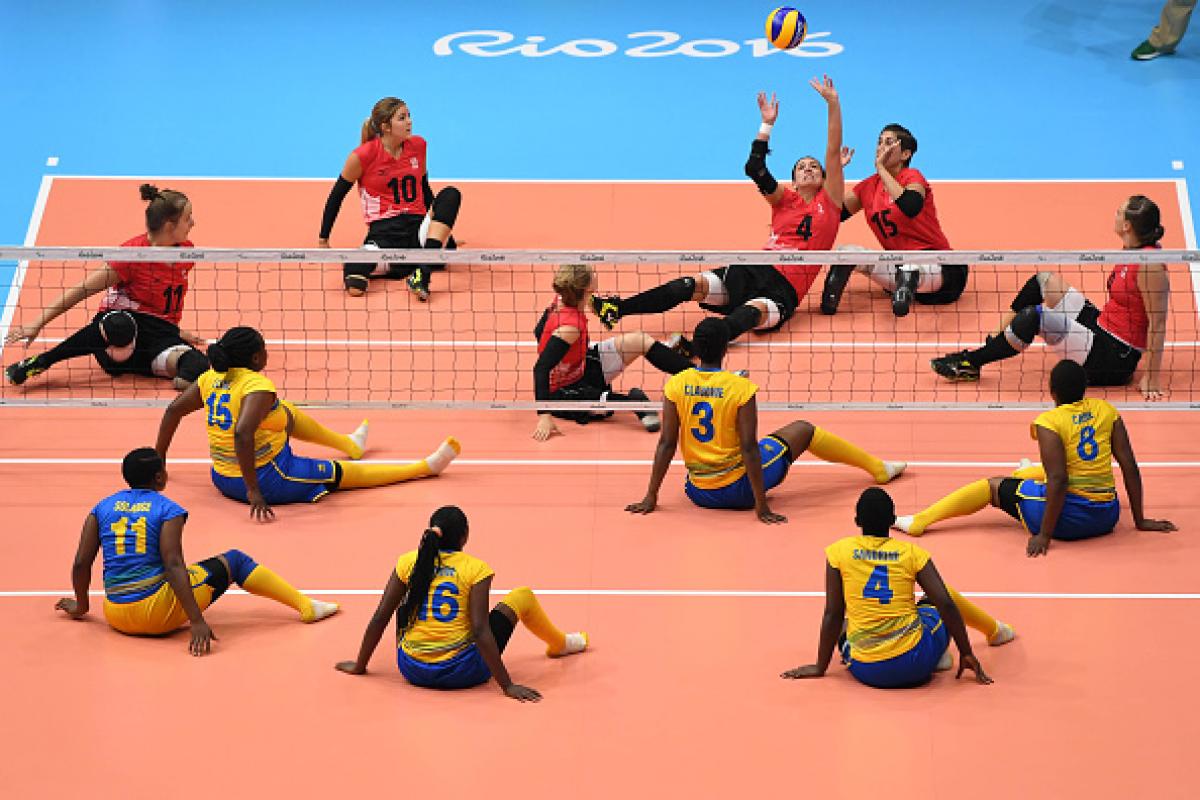 4) Wheelchair Curling
Game type: Winter
Same rocks, same ice, no sweeping. That's about the difference between wheelchair curling and curling. Athletes with a disability affecting their lower limbs or gait can play wheelchair curling, and players can throw the rocks by hand, or pushed by a delivery stick. As it's not an aerobic activity, wheelchair curling can be played by people with a wide range of disabilities. As long as they have the co-ordination to to exert a measured pushing force and can stand the cold, they can do it!
5) Goalball
Game type: Summer
Another sport that doesn't have an able-bodied counterpart, goalball is a sport for the visually impaired. In teams of three, participants try to throw a ball with bells embedded in it into the opponents' goal. Participants can only throw the ball and not kick the ball, and they use the bells to judge the position and movement of the ball. For those with partial sight, eyepatches and eyeshades are used to prevent vision during the game.
6) Biathlon
Game type: Winter
Biathlon is a sport that combines cross-country skiing and rifle shooting. In the Paralympics, the biathlon is divided into three categories: sitting (for wheelchair users), standing and visually impaired. Participants compete across three events: sprint, middle distance, long distance. For the visually impaired, acoustic signals assist them with shooting, and the intensity of the signal indicate if they are on target.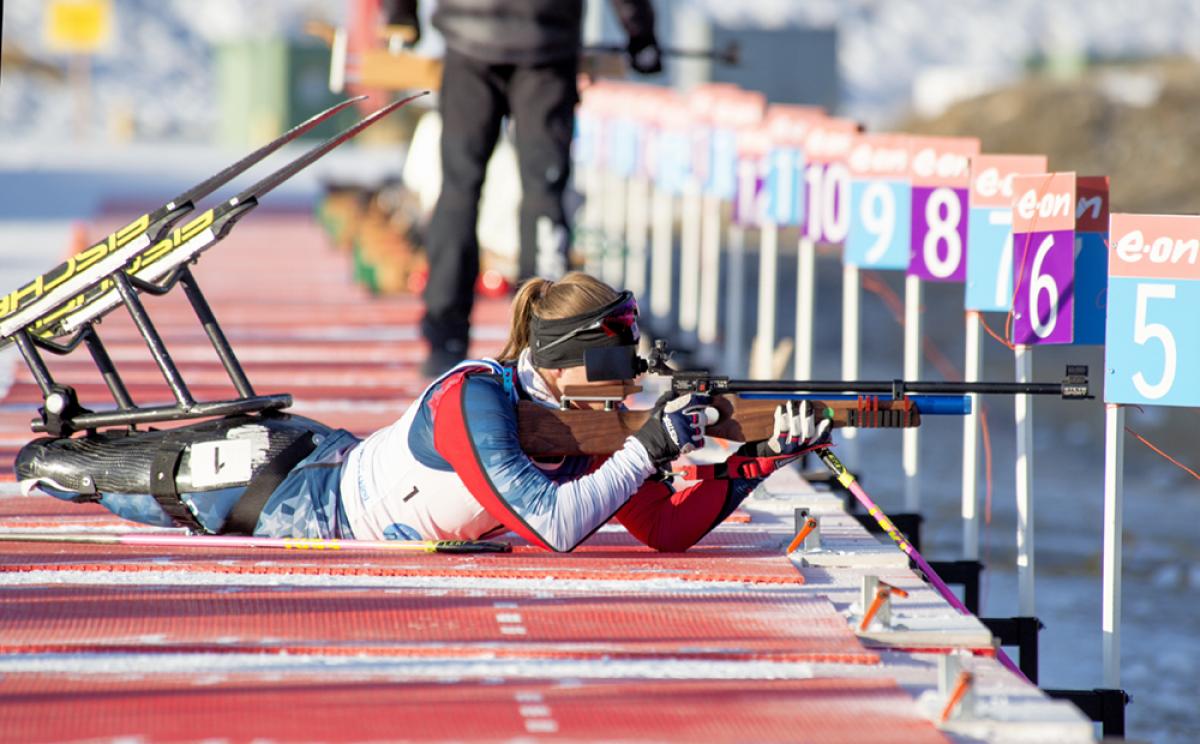 7) Powerlifting
Game type: Summer
Powerlifting is part of the Paralympic games, but not the Olympic, though both able-bodied or disabled athletes powerlift. According to paralympic.org, "powerlifting is one of the Paralympic Movement's fastest growing sports in terms of participants and is now practiced in nearly 100 countries." Open to male and female athletes with eight eligible physical impairments, athletes compete in one sport class across 10 different weight categories per gender.
Malaysia's Bonnie Bunyau Gustin won the gold medal in the 72kg category, Jong Yee Khie won the silver medal in the 107kg category!
8) Snowboard
Game type: Winter
Snowboard is the latest sport to be included in the Paralympics. It features three disciplines: snowboard-cross, banked slalom and giant slalom. The three disciplines are measured by time, but different types of courses. It includes athletes with a physical impairment such as spinal injury, cerebral palsy and amputation, and they compete in three categories depending on their functional ability.