For those who bake chocolate chip cookies at home, it can be really tempting to smudge your finger on some of the cookie dough for tasting. But eating raw cookie dough can pose a serious health risk, namely salmonella and E. coli diseases. This is especially true since it consists of raw ingredients including uncooked flour and eggs. Health risks aside, here are 7 Interesting Facts About Cookie Dough that you might not be aware of.
---
1) Premade Cookie Dough Was Commercially Available In The '50s
Back in the 1950s, it was Nestle and Pillsbury that introduced commercially-available premade cookie dough in supermarkets.
2) Ben & Jerry's Invented Chocolate Chip Cookie Dough Ice Cream
The Vermont-based Ben & Jerry's needs no introduction, given their widespread popularity as one of the world's famous American ice cream brands. You can easily find their ice cream tubs in some of the supermarkets and even its first-ever Malaysia outlet in Sunway Pyramid, which opened in September 2019. And did you know they were the one who invented the now-familiar Chocolate Chip Cookie Dough ice cream? It was way back in 1984 when one of Ben & Jerry's first Scoop Shops put up a suggestion board. And then came an anonymous fan who wrote down the idea of adding raw cookie dough into the ice cream. The rest, as they say, is history, and Chocolate Chip Cookie Dough has since become one of the quintessential ice cream flavours around the world.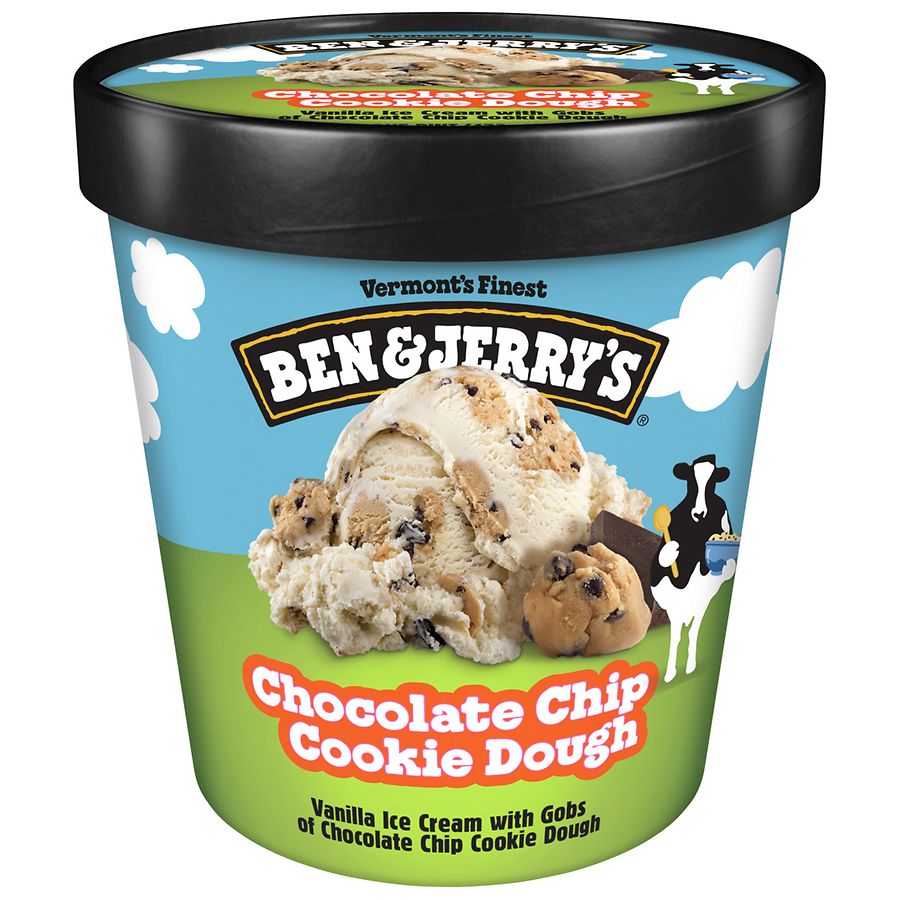 3) Taylor Swift Loves Cookie Dough
Yes, that Taylor Swift. The country singer-turned-global pop sensation who gave us hits like "Style", "Shake It Off" and "Blank Space". Despite her slim figure, you'll be surprised that she craves calorie-heavy foods just like the rest of us. In a 2012 interview via Bon Appetit, she claimed that one of the six must-have foods in her refrigerator happens to be "a giant tub of cookie dough". So, there you go.
4) London Launches Its First Edible Cookie Dough Cafe
Or more appropriately, a pop-up store located in Islington's Old Street Underground Station. Naked Dough, the pop-up which made its first launch back in June 2017, sells interesting flavours such as Ed Sheeran (salted caramel and honeycomb) and Unicorn Food (topped with marshmallows and sprinkles). Naked Dough, which was the brainchild of pastry chef Jen and online lifestyle magazine marketing & partnership manager Hannah, operate their edible cookie dough business mainly online.
5) Kristen Tomlan Started The Edible Cookie Dough Trend
The edible cookie dough trend owes it to a certain person named Kristen Tomlan, who made her debut selling raw cookie dough online back in the mid-2010s. The Missouri-born multihyphenate, who founded Dō (pronounced "dough"), not only operates her business online but also set up brick-and-mortar shops in New York's Greenwich Village and Time Out Market. Her first shop in Greenwich Village, which opened in late January 2017, made such a headline that it took a long two-hour wait during the first weeks just for the queue itself. Some of Dō's available flavours include Signature Chocolate Chip, Cake Batter and seasonal varieties like Pumpkin Spice Blondie and Ooo Key Lime Pie.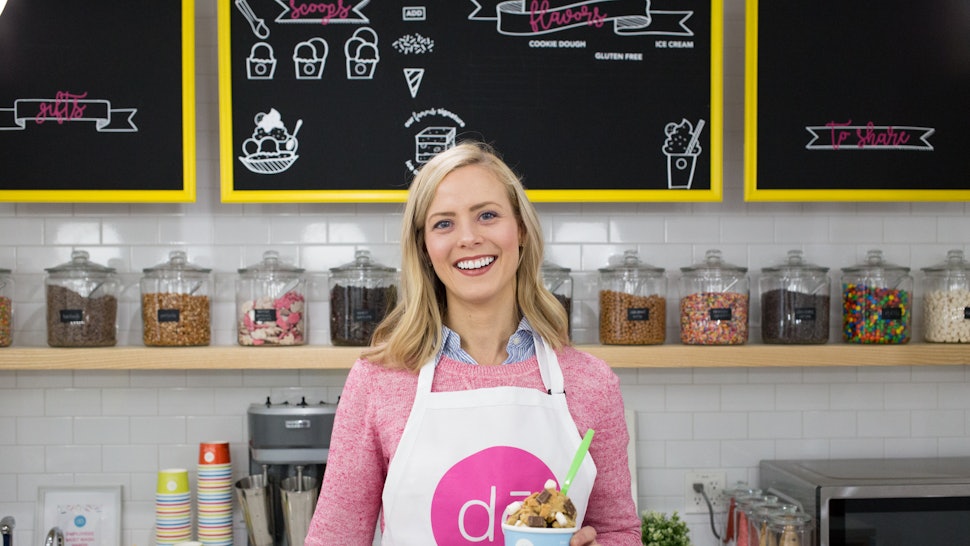 6) Malaysia Has Its Own First Edible Cookie Dough Supplier
Did you know that our country has its own homegrown edible cookie dough brand? Well, that turns out to be the online-based Doh Malaysia. They insist on only high-quality ingredients and heat-treated flour utilised for the edible cookie dough to preserve its quality while ensuring food safety. You can find familiar flavours such as chocolate chip and cookie & cream as well as fancy varieties like Marshmallow Crunch and even Pandan Gula Melaka.
7) You Can Find A Dessert Shop Selling Edible Cookie Dough In Klang Valley
Yup, you read it right and that (local) honour goes to Lick A Spoon, which made its debut in the bustling SS15 Subang Jaya neighbourhood. This little shop specialises primarily in — what else — edible cookie dough, offering classic flavours like chocolate chip, peanut butter and cookie & cream. They also introduce new flavours from time to time, namely S'Morahs, Crimson Velvet and Double Fudgy Brownie with Sea Salt.