CMCO extended?! Well, that's okay! Because we're sure everyone is already getting used to being at home most of the time. To be frank, these home appliances isn't necessarily just for CMCO, they are extremely useful and versatile, saving both your time and cost 24/7/365 days! You won't regret these purchases. Check out these 6 must-have home appliances in your home to make your staying at home much easier:
---
1) Air Fryer
Without a question, if you don't have an air fryer in your home, you are definitely missing out! From french fries to fried chicken, you could cook almost anything in here, with minimal oil. A healthier version of deep frying your meals, similar to a grill.
Recommended Air Fryer – Purchase it here.
Russell Taylors Air Fryer AF-24 Large 3.8L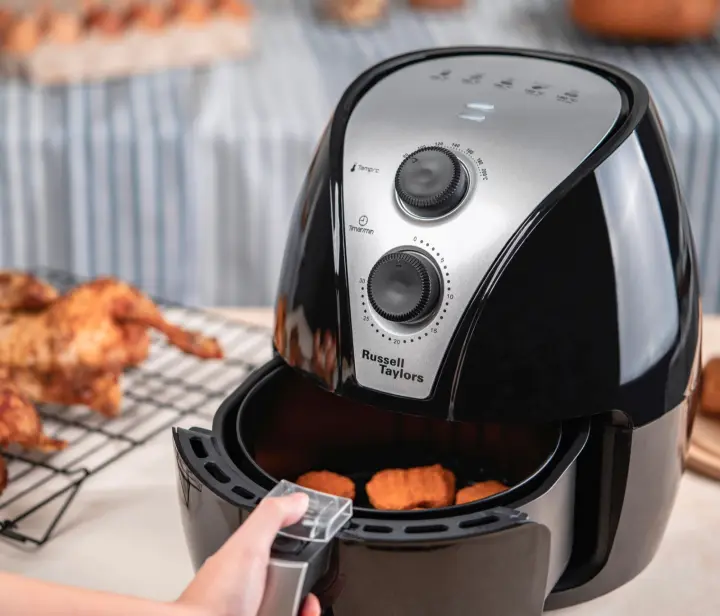 2) Bread Maker 
Going out is already a hassle, why not save the time by making your own healthier version of bread? With a bread maker, you're not just limited to making one type of bread, you can opt to make many different types of bread. Imagine buying 3 different loaves of bread at a grocery store when you can make all of it right at the comfort of your own home.
Recommended Bread Maker – Purchase it here.
Russell Taylors Bread Maker Large 2.0LB (1kg) BM-10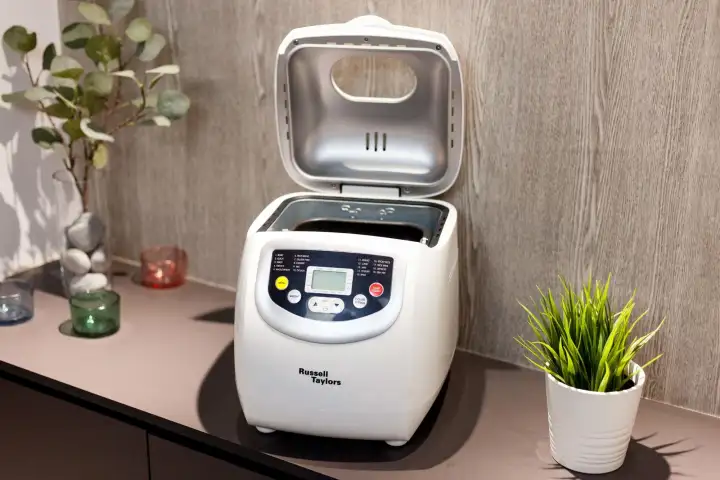 3) Electric Pressure Cooker 
For soup lovers, an electric pressure cooker would be one of your best household investments. You could cook your favourite soups or stews and save cooking time by letting it steam while you go ahead and do other tasks. The best part of it all, you don't have to watch over it!
Recommended Electric Pressure Cooker – Purchase it here.
Russell Taylors 6L Electric Pressure Cooker PC-60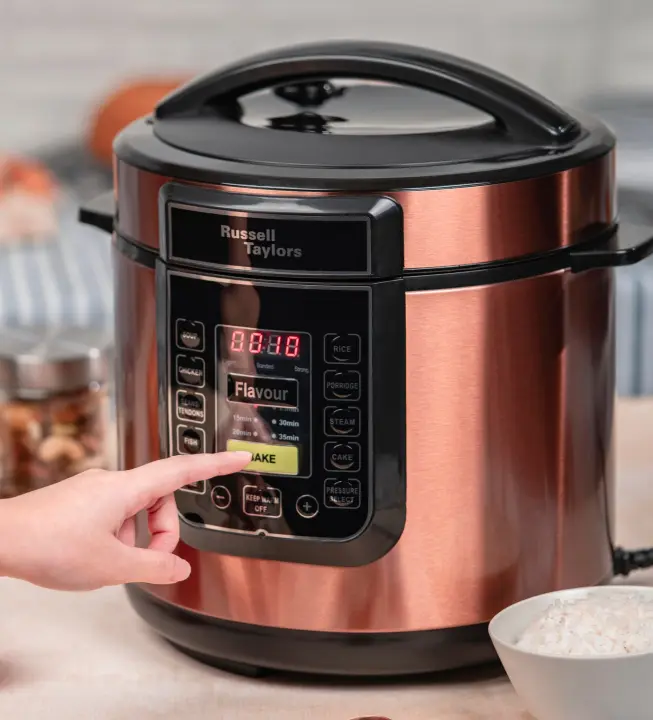 4) Hand Blender
Gone are the days where you'll have to rely on manual whisking! With a hand blender, all you have to do is chop the ingredients, place everything inside, and voila – you'll get a smooth texture! Hand blenders are great for smoothies, puree, to chop all your herbs or nuts, and more.
Recommended Hand Blender – Purchase it here.
Russell Taylors Multifunction Hand Blender Food Processor HB-6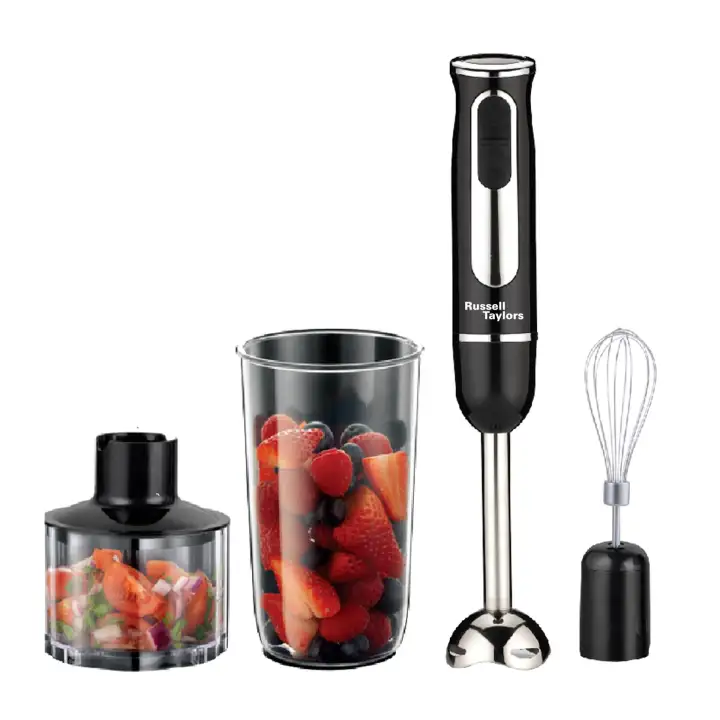 5) Waffle Maker 
Who doesn't love waffles right?! Save the hassle of going out to dessert shops and make your own waffle right at home. All you have to do is to get your toppings and sauces ready, and you could make your own version of waffle within a few minutes.
Recommended Waffle Maker – Purchase it here.
Russell Taylors Belgian Waffle Maker with Temperature Control (Stainless Steel) WM-25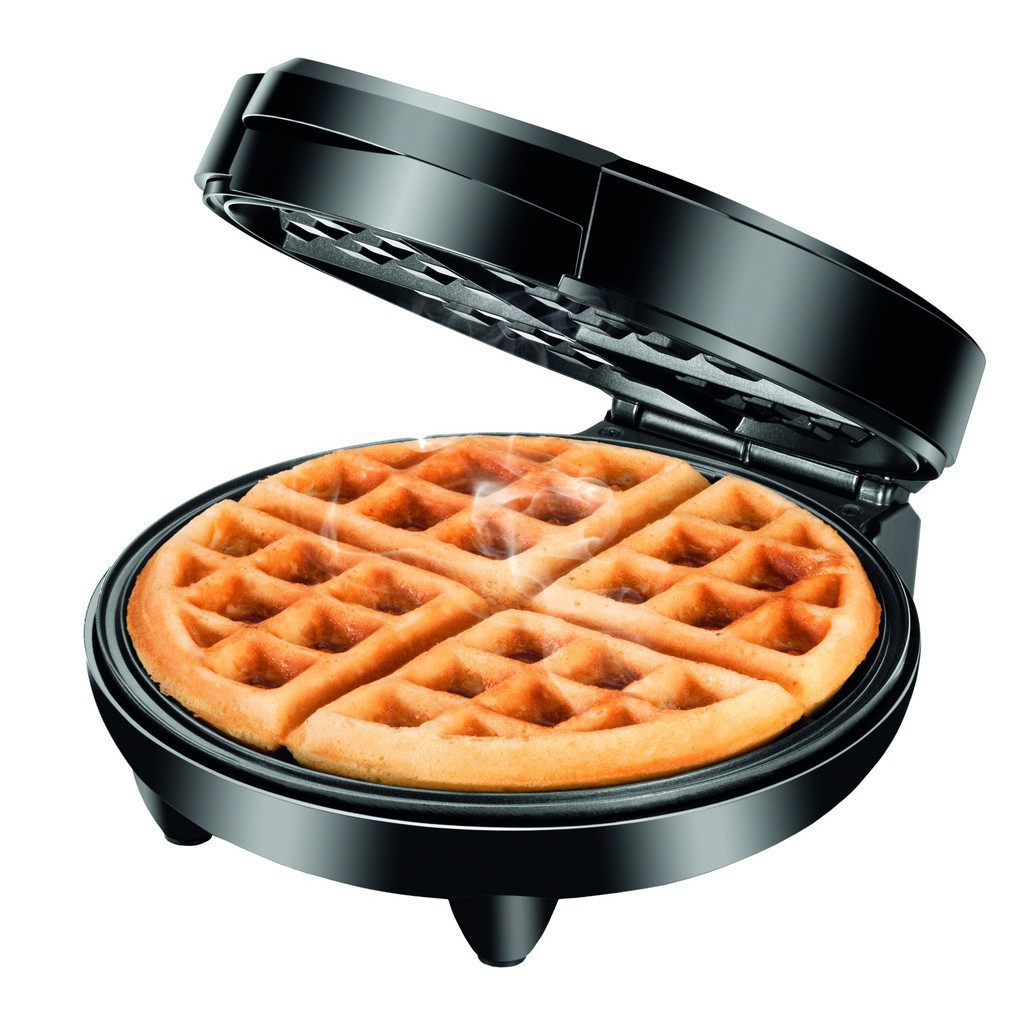 6) Handheld Vacuum Cleaner
Say goodbye to huge vacuum cleaners and say hello to the birth of handheld vacuum cleaners! The thing about small handheld vacuum cleaners is that it is super easy to store and clean up the dust compare to those big ones with a large vacuum bag. Sometimes you just need to clean up a small part of your house and it doesn't require much effort with a handheld vacuum cleaner.
Recommended Handheld Vacuum Cleaner- Purchase it here.
Russell Taylors Handheld Vacuum Cleaner 600W VC-15