Alcohol wipes, hand sanitizers and face masks are a few of the essential items you would need to carry around when you're outside. Even though there are certain wet wipes that are alcohol-free, unfortunately in times of a pandemic like this, you would need wet wipes that are at least 75% alcohol. We've curated a list of the best alcohol wipes, so you won't have to go through the trouble in having a dilemma to choose one!
---
1) Alcosm 75% Alcohol Wipes
The recommended alcohol percentage to kill off germs, namely COVID-19, would be 75%, which can be found in these alcohol wipes from Alcosm. Their alcohol wipes come in 10 wipes per pack or 50 wipes per pack with a price range from RM5.90 to RM59.90, though we would recommend getting the 50 wipes that come in a 3-pack bundle (RM59.90) as you would need as much alcohol wipes as possible!
You can use these alcohol wipes to wipe all kinds of surfaces including your keyboard, mouse, smartphones, and even your hands! Rest assured due to their high quality, you could continue to wipe several times before it dries out.
You can buy their alcohol wipes from their website here.
2) Greenwipes Disinfecting Alcohol Wipes
Though these alcohol wipes from Greenwipes contains 70% alcohol, they are still effective and works just as well as those 75% ones. Take note that you can only use them for surfaces such as laptops, computers, doorknobs, and not for your skin. Since it's a travel pack, it'll be more convenient for you to carry it around with you.
You can buy their alcohol wipes for RM12.72 here.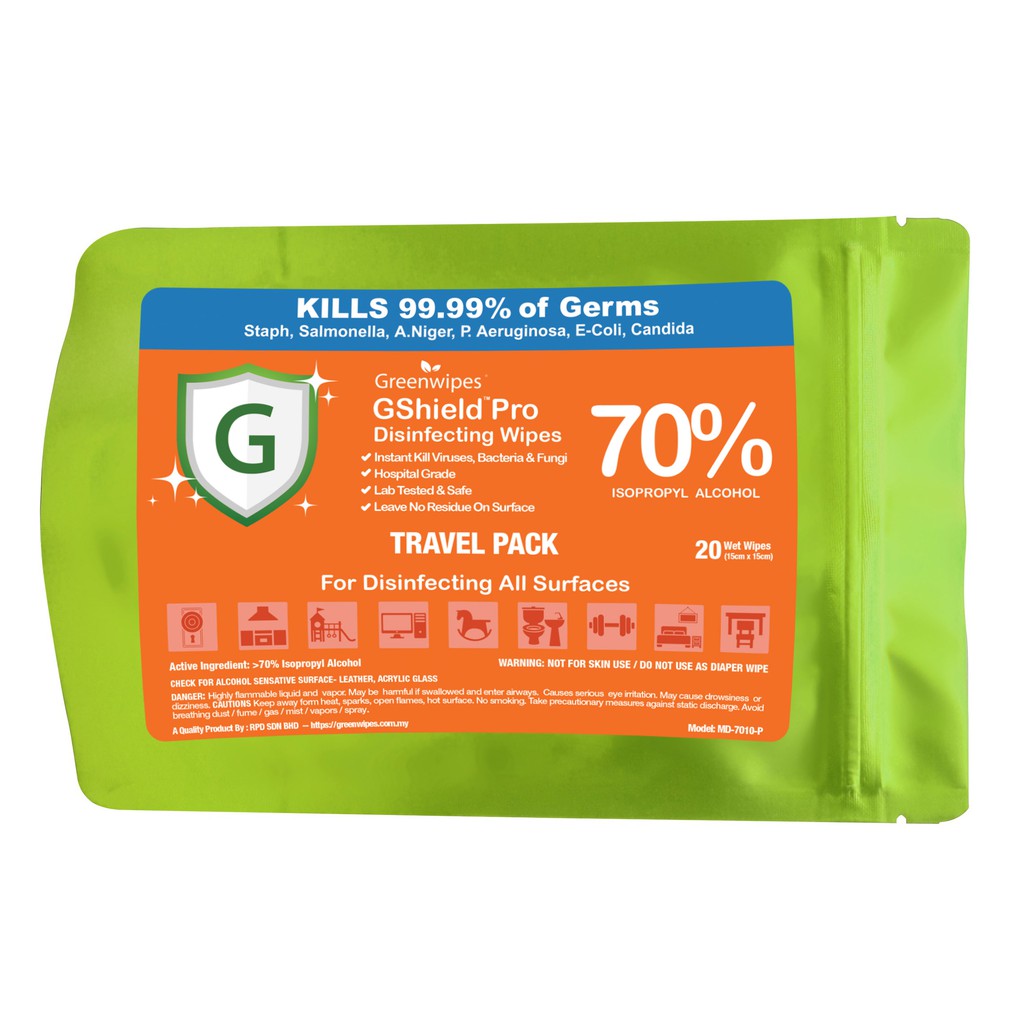 3) Clorox Disinfecting Wipes Fresh Scent
Unlike other wipes that usually leave a sticky residue after wiping, these wipes leave a fresh, refreshing smell without any leftover residue. Known to kill cold & flu viruses, these wipes are only meant to wipe surfaces, so make sure not to use them as baby wipes, food or on your skin.
You can buy their alcohol wipes for RM12.90 here.
4) Cleanzwell Alcohol Sanitizer Wipes
Containing 70% alcohol, these alcohol wipes come in the size of 200mm X 150mm, making it ideal in protecting your hands as you wipe your handphones, stainless steel items, and many other hard surfaces. They are also laboratory tested, ensuring its' effectiveness by killing 99.9% of the germs surrounding the surfaces.
You can buy their alcohol wipes for RM45.00 here.
5) VIROX 70% Isopropyl Alcohol Medical Wipes
VIROX alcohol medical wipes are commonly used in healthcare centres such as hospitals, proving that they are very much effective in killing germs and viruses. These wipes would be ideal to clean hard surfaces, including trolleys, counter-tops, and more.
You can buy their alcohol wipes for RM68.00 here.
6) Au Fairy Anti-bacterial Sanitizing Alcohol Wipes
Au Fairy's alcohol wipes can be used on skin and surfaces. Although the wipes contain 75% alcohol, it is made from food-grade alcohol that prevents irritation. Being 100% cotton with a decent thickness and size, you'll feel comfortable wiping them on your hands and counter-tops.
You can buy their alcohol wipes within a range of RM4.90 to RM13.80 here.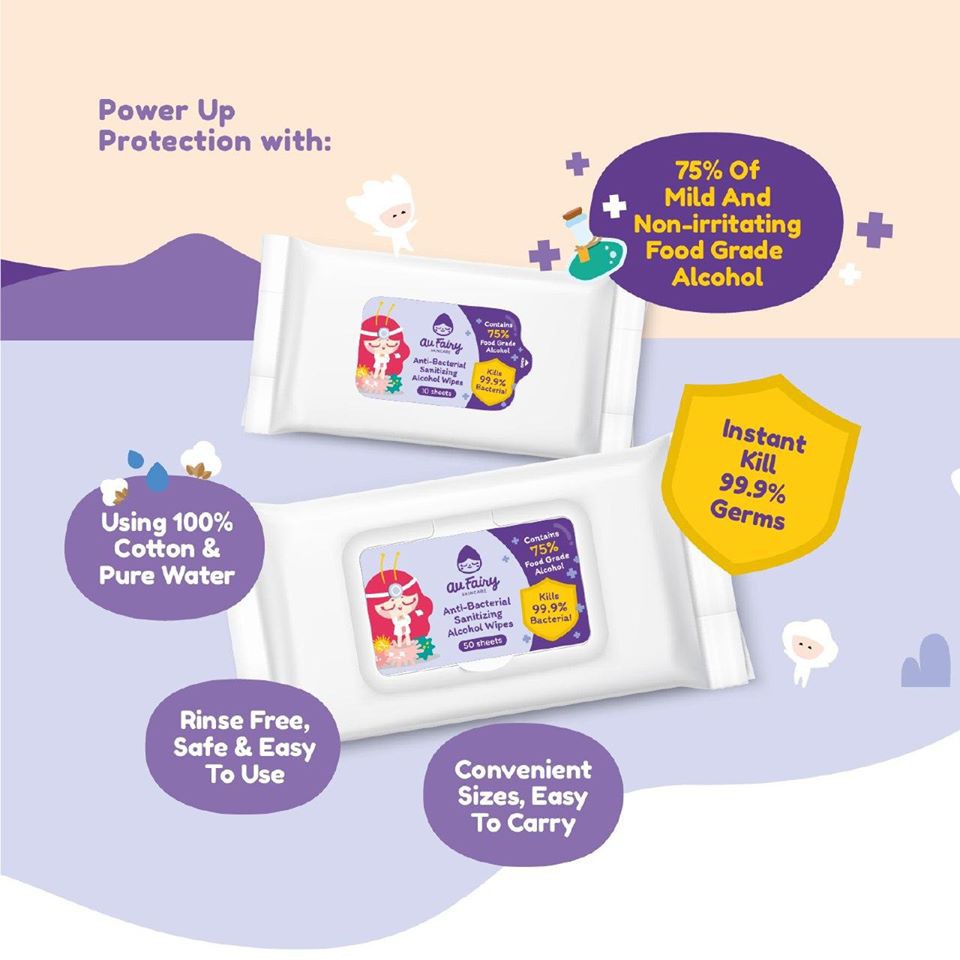 Carrying alcohol wipes everywhere you go is now a necessity. Together with hand sanitizers, ensure you purchase a sufficient amount of alcohol wipes to practice safety measures during this pandemic! Better safe than sorry, right?