By now, everyone has to cope with the harsh reality about the coronavirus outbreak that has crippled our daily lives. Among them, of course, is travelling abroad. Since many countries have implemented global travel restrictions, those who have to stay home during this trying time might want to check out these 10 Travel Films To Watch During The Coronavirus Outbreak, listed in alphabetical order.
---
1) A Good Year (2006)
From the same director who gave us moody (e.g. 1982's "Blade Runner") and gritty (e.g. 2000's "Gladiator") pictures, "A Good Year" marks a refreshing change of pace for Ridley Scott in this lighthearted romantic comedy about an investment broker (Russell Crowe's Max Skinner) inherited his uncle's estate in Provence. Scott and his cinematographer Philippe Le Sourd both lovingly captured the sun-baked vineyards and the charmingly simple, yet gorgeous Provence countryside to mesmerising effect.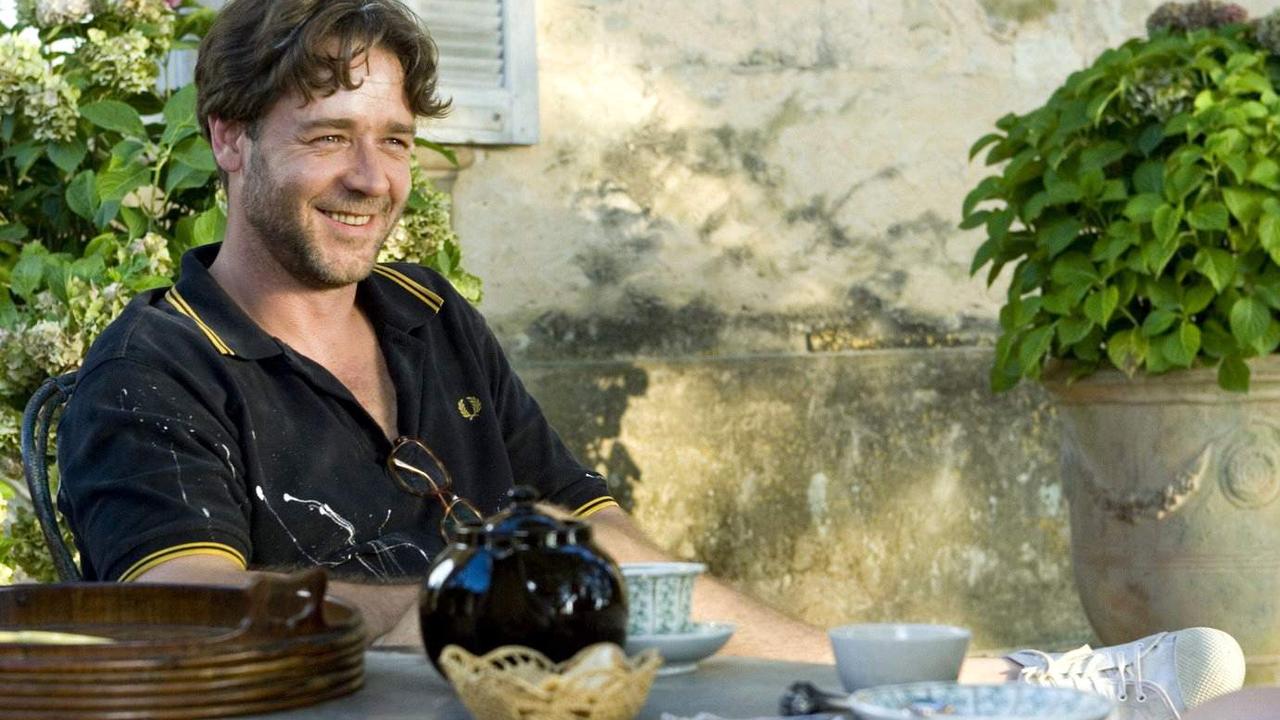 2) Eat Pray Love (2010)
Based on the bestselling memoir of the same name, "Eat Pray Love" details on Elizabeth Gilbert's (Julia Roberts) journey of self-discovery around the world following her painful divorce. The movie takes us to three different continents — all of which directly reflects the respective names of the title ("Eat" – Italy, "Pray" – India and "Love" – Bali, Indonesia).
3) Into The Wild (2007)
A prime example of an inspiring movie about leaving one's comfort zone and embracing the uncertainty in life, "Into The Wild" tells a true story about college graduate Christopher McCandless (Emile Hirsch), who donated his life savings to a charity and backpacked all the way to Alaska. The movie boasts Emile Hirsch's career-best performance, while Sean Penn's thoughtful direction reminds us that long-term travel isn't just about reaching the destination but also to cherish every inch of experience throughout the journey.
4) Midnight In Paris (2011)
A surreal film that combines romance with time-travel tropes, watching Woody Allen's "Midnight In Paris" is like experiencing an unusual tour to Paris that takes you to the Jazz Age of 1920s. And that's exactly what happened to Gil (Owen Wilson), a screenwriter who finds himself unexpectedly transported back to the aforementioned era every midnight. The movie features plenty of amazing locations that you might want to visit in Paris, especially after the coronavirus outbreak runs its course someday. This includes the likes of visiting Monet's Garden, Château de Versailles and Musée Rodin.
5) Serendipity (2001)
One word: magical. That's pretty much sums up Peter Chelsom's romantic comedy about fate and destiny between two star-crossed lovers (John Cusack's Jonathan Trager and Kate Beckinsale's Sara Thomas) trying to re-connect one day following a chance encounter. Beyond Cusack and Beckinsale's wonderful chemistry, "Serendipity" boasts some of the most lavishly-photographed moments that take place in New York City during the winter season. Not to mention if you happen to visit New York someday, you might want to try the popular frozen hot chocolate from a landmark dessert restaurant called Serendipity 3. It's the very scene where Jonathan and Sara are seen drinking the aforementioned beverage while sitting at the restaurant's Star Table section.
6) The Beach (2000)
Sure, Maya Bay located on the Thai island of Phi Phi Leh made famous by Danny Boyle's "The Beach" is reportedly closed to tourists until 2021. And it's easy to see why, given the daily influx of approximately 5,000 tourists visiting the beach that has caused environmental damages, particularly the area's coral reefs and sea life. Back to the movie, "The Beach" is undoubtedly a visually stunning movie to look at, thanks to Darius Khondji's spellbinding cinematography. It also helps that the sight of then-young, half-naked Leonardo DiCaprio has many (female) fans swooning over his appearance alone and not to forget the seductive ballad of "Pure Shores" from All Saints.
7) The Darjeeling Limited (2007)
A train ride has never been this whimsical, offbeat and colourful in Wes Anderson's heartwarming dramedy "The Darjeeling Limited". Or more specifically, three brothers (Owen Wilson's Francis, Adrien Brody's Peter and Jason Schwartzman's Jack) reuniting for a train ride across India. As expected, you'll find plenty of Wes Anderson's signature oddball moments and his penchant for sumptuous visuals. And in this case of "The Darjeeling Limited", the star of the show turns out to be the Maharajas' Express — the royal-centric luxurious train that happens to be a fictional prop after all. And yet, Anderson made good use of the India locations including the likes of Osian, Udaipur and Jodhpur.
8) The Journey (2014)
The only list in the travel film that takes place in our own backyard. In this case, Chiu Keng Guan's "The Journey" is filmed in various Peninsular Malaysia locations, notably the panoramic and idyllic view of Cameron Highlands. Arresting cinematography aside, the movie also boasts a genuinely poignant and funny story about a young woman (Joanne Yew's Bee) returning to her Cameron Highlands hometown with her British fiance (Ben Andrew Pfeiffer's Benji) after spending a decade studying art in England. At one point, "The Journey" ended up becoming the highest-grossing local film in Malaysia back in 2014.
9) The Secret Life Of Walter Mitty (2013)
Here's a movie that inspires us to step outside of our comfort zones and learn how to live our life to the fullest. Such is the case seen "The Secret Life Of Walter Mitty", which follows the titular character (Ben Stiller) who works at Life magazine. But his life is pretty much mundane and uneventful. Then comes an unlikely event that causes him to take action, where he embarks on a globe-trotting adventure in search of an elusive film negative. The movie hops from one marvellous location to another, namely New York City as well as Iceland and Greenland. And did we mention the cinematography in this movie happens to be breathtaking?
10) Under The Tuscan Sun (2003)
Imagine owning a villa in Tuscany and embracing living a slow life filled with delicious food, wines and the breathtaking vistas of the countryside itself. Let's not forget Diane Lane, the ever-radiant actress who leads the role of a San Francisco writer looking to start a new life in the aforementioned countryside. Of course, romance and humour ensue over the course of this breezy and lighthearted romantic dramedy.