From paint to power tools, taps to buckets, hardware stores are most usually the one-stop solution place to be whenever you need items to fix, maintain, or DIY your home. Here are some of the Top 10 Hardware Stores in Malacca to visit, and get those items you need for a beautiful home!
---
The results of this Top 10 list is derived from the voting period of 20th January 2022 to 23rd January 2022 on Carilocal.com. Over time, the ranking of the businesses as seen on Best Hardware Stores in Malacca may differ from this list.
---
1) Tenn Fasteners (Melaka) Sdn Bhd.
Founded in 2000, Tenn Fasteners (Melaka) Sdn Bhd supplies a wide range of hardware products for your respective needs. This includes everything from adhesives to air tools, gardening tools, hand tools and screws, just to name a few. And best of all, they only stock high-quality products that come with a reasonable price tag. They also carry reputable paint brands from the likes of Dulux, Nippon Paint, Jotun and Sissons.
FB: tennfasteners 
2) HOCK LAI HARDWARE SDN BHD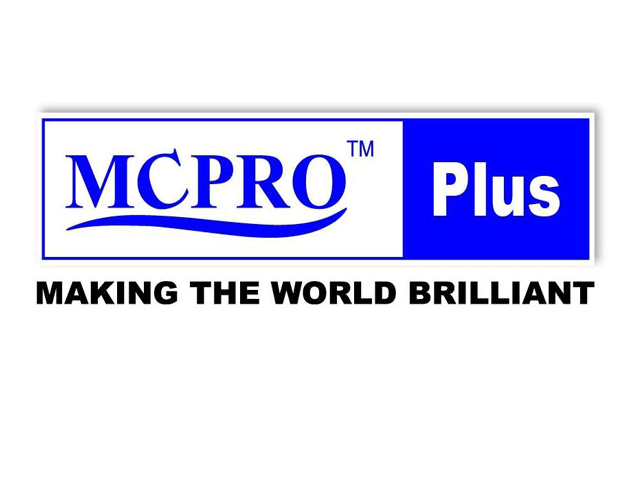 Those who are looking for reasonably-priced home improvement items might want to check out Hock Lai Hardware Sdn Bhd at Taman Krubong Indah. Here, you can find essential products ranging from step ladders to shower racks. Hock Lai Hardware Sdn Bhd also happens to be the authorised distributor of the Germany-based FIA Painting Tools, where they offer high-quality professional rollers as well as flat and angular brushes.
FB: hocklaihardware
3) JY Engineering and Marketing Sdn Bhd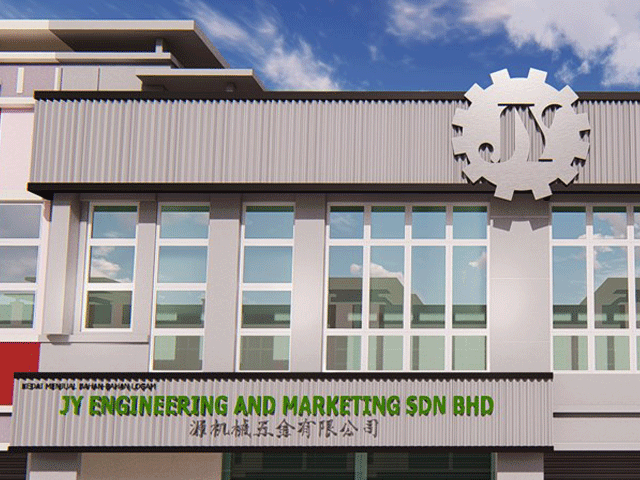 JY Engineering and Marketing Sdn Bhd is the largest building materials and hardware shop in Melaka, where they house over 15,000 related high-quality products to choose from. They supply everything from aluminium plates & sheets to industrial machinery products, lifting/oil & gas equipment as well as thermoplastic pipes, fittings & sheets. And when it comes to hardware tools, they only insist on offering their customers the best and recognisable brands possible, namely 3M, Bosch and Makita.
jyhardware.com.my | FB: jy
4) Easyrise Hardware Trading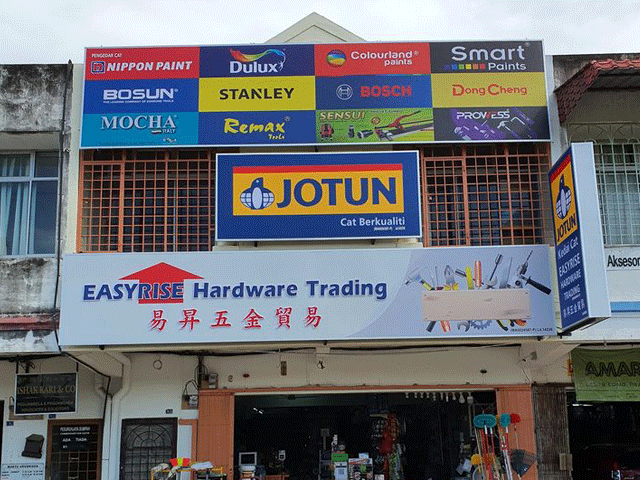 Easyrise Hardware Trading stocks a wide range of hardware products no matter you need them for instance, a small or big DIY home improvement project. Choices are aplenty here, covering the likes of Bosch power tools, Smart disinfectants & anti-bacterial washable paints and DongCheng cordless drills. You can also find other items like multipurpose ladders, kitchen sinks, water closets and bathroom accessories. Even if you are unsure what to look for, you can count on their knowledgeable and helpful staff to provide all the necessary assistance.
FB: easyrise
5) Kuang Lee Hardware Enterprise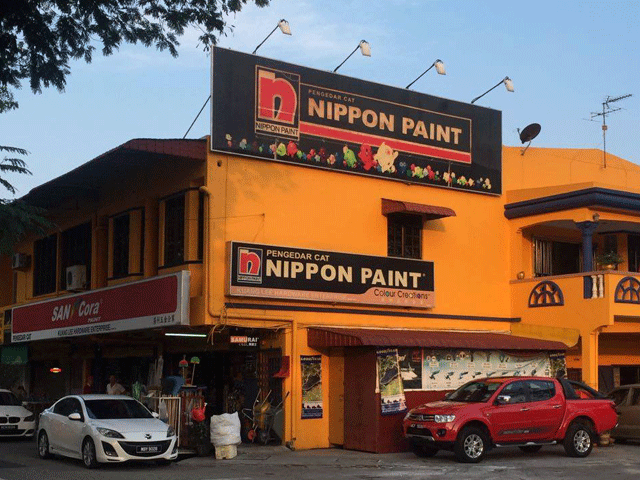 Kuang Lee Hardware Enterprise has been around for nearly a decade and their reputation in terms of both professional and friendly services have since gained a strong loyal following. They house varieties of hardware and household products here ranging from paints to water filtration tanks, steel hangers and disinfectants. Not to forget their overall prices are competitive and let's say if you need some recommendations, the staff is more than happy to offer you the best product that suits your respective need!
FB: kuanglee
6) Woh Chun Sdn Bhd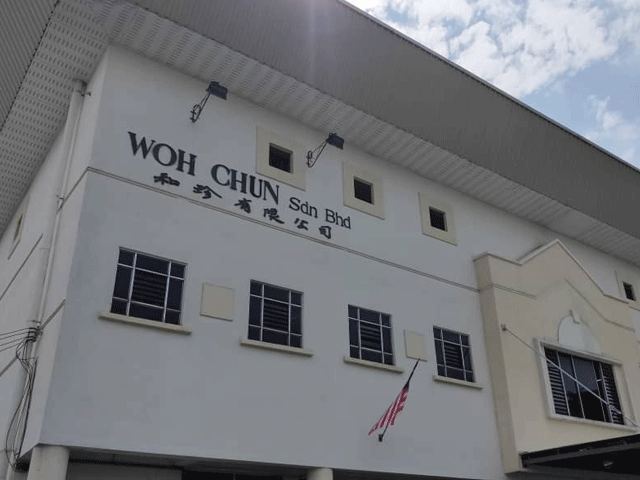 Here's a one-stop centre that houses varieties of hardware products at Woh Chun Sdn Bhd. Construction materials, hand tools, pipes, PVC fittings, aluminium/brass/copper rods… you name it, Woh Chun Sdn Bhd has them all at a competitive price. Apart from hardware products, you can also find other items like portable oxygen inhalers, 3-ply medical face masks and penetrative waterproofing coating sprays. Keep in mind that Woh Chun Sdn Bhd operates six days a week except on Sundays.
7) J MALL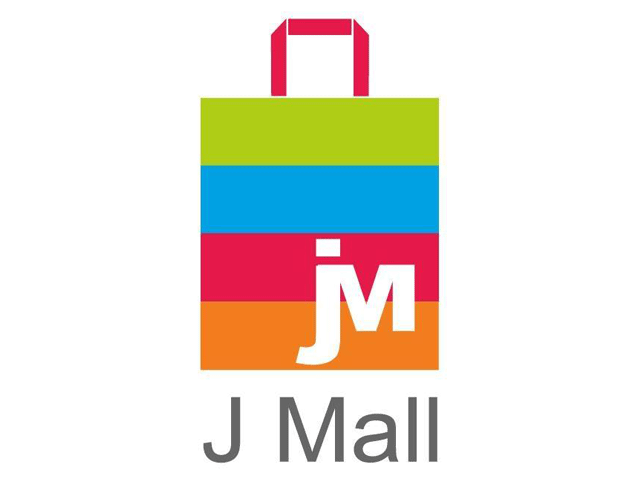 If you are shopping for paints, J MALL has various recognisable brands to choose from such as Colourland, Nippon Paint, TOA, Jotun and Seamaster. Not to mention they have assorted colours too, coupled with different types of paints made suitable for interiors or exteriors. J MALL also stocked other essential items, namely bathroom & kitchen faucets, paint tools & accessories, water systems & garden hoses and even safety shoes.
FB: jmall
8) Yee Tat Hardware Sdn Bhd
Reasonable prices and friendly services are part of what makes Yee Tat Hardware Sdn Bhd among the go-to places for DIY or construction needs. They have plenty of items available in their store, covering everything from assorted cordless drills to battery-operated chainsaws, waterproofing products and kitchen sinks. But if you are more interested in paints, they carry various brands such as Dulux, Jotun and Colourland.
FB: yeetat
9) Logam Low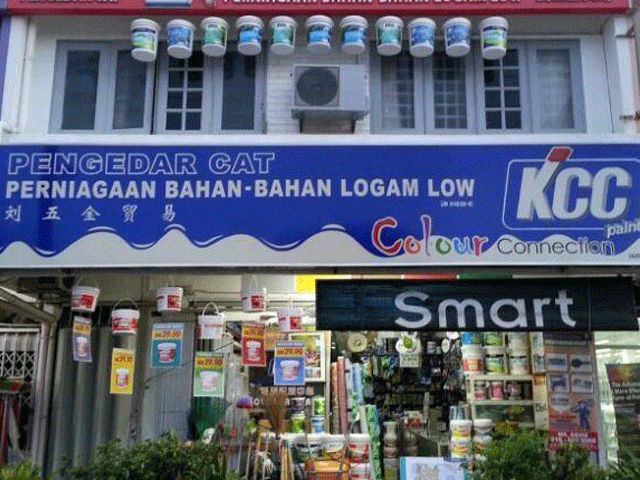 For over 30 years, Logam Low has built a solid reputation among many repeated customers as one of the most go-to hardware stores in Malacca. They only stock the best quality and authentic products no matter what you are looking for, say a branded paint, an adhesive latex glue, a low-pressure regulator or an all-purpose gap sealant. Expect reasonable prices and good services too, even if you are a first-timer shopping for a hardware product.0
FB: logamlow
10) Syarikat Perniagaan Eng Seng

Syarikat Perniagaan Eng Seng is primarily a hose supplier, where they carry both new and used items. Here, you can find hydraulic or stainless steel hoses as well as other items such as tubings, couplings, valves and fittings. Other than supplying different types of hoses, they provide professional repair and assembly services too. To book an appointment, you can do so by simply giving them a call at 06-335 0617.
FB: engseng
Voting was carried out on Carilocal.com: Best Hardware Stores in Malacca.
---
Enjoyed this article on hardware stores? You may like this too: