Airports are supposed to be a busy place, especially with the likes of passengers filling in the terminals and numerous aircraft performing taxis on the runways ready to take off at scheduled times. Unfortunately, there are numerous airports forced to cease operations due to several factors. This can be everything from financial difficulties to low profitability and political turmoil. Here, we compiled 10 Abandoned Airports Around The World in alphabetical order.
---
1) Berlin Tempelhof Airport – Berlin, Germany
Originally constructed in 1923, the Berlin Tempelhof has a storied history of its own. For instance, the Nazis were the first ones who took over the airport during World War II era. It was also used during the Cold War but the airport eventually ceased operations in October 2008. Although it was no longer an active airport, the Berlin Tempelhof is sometimes served as a filming location for notable Hollywood movies like "Atomic Blonde", "The Hunger Games", "Valkyrie" and "The Bourne Supremacy".
2) Ciudad Real Central Airport – Ciudad, Spain
It cost an astonishing £1 billion (RM5.1 billion) to build, which reportedly was able to accommodate up to 10 million passengers a year. When the airport finally made its debut in 2009, it didn't last long and ceased operations in just three years. Ciudad Real Central Airport was forced to file bankruptcy in 2012 due to financial woes and heavy debt.
3) Croydon Airport – Croydon, UK
Did you know that Croydon was once the UK's first international airport? It was also both known as the first air traffic control tower and airport hotel ever built up to that time. However, the airport was shut down in 1959. Today, the former control tower has become a tourist attraction while the terminal building has been converted into a hotel and museum.
4) Ellinikon International Airport – Athens, Greece
First opened in 1938, Ellinikon served as Athens' primary international airport for over 60 years. During its heyday, the airport was able up to serve 13.5 million passengers. However, it ceased operations in 2001 and has since replaced by Athens International Airport (Eleftherios Venizelos). The old one, on the other hand, became a makeshift camp for many refugees laying low in some of the abandoned terminals. But the airport eventually underwent a huge redevelopment project. Several proposals were initiated, which included a plan in the mid-2000s to turn the abandoned airport into a metropolitan city park but it fell through due to lack of support and funding.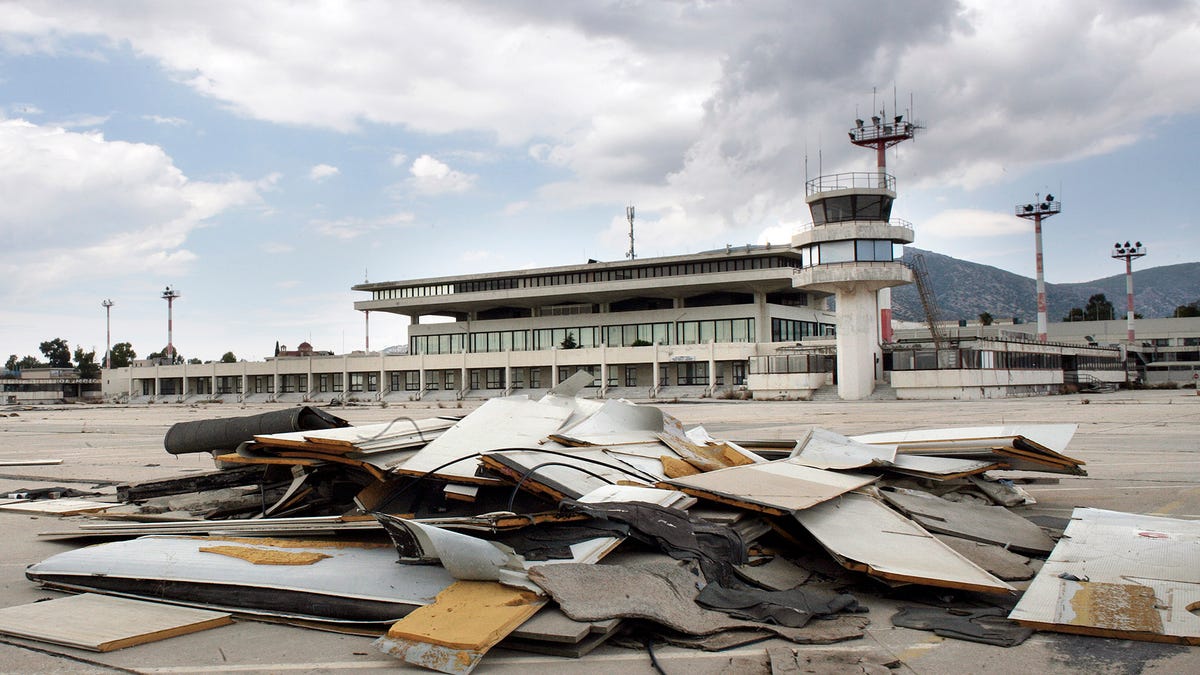 5) Floyd Bennett Field – New York, USA
Back in its heyday, Floyd Bennett Field used to be one of the major airports in New York. It especially gained popularity, thanks to the exploits of Amelia Earhart and Howard Hughes. Today, Floyd Bennett Field is now a public park and campsite for both locals and tourists, even though some of the historic buildings remain intact.
6) Jaisalmer Airport – Rajasthan, India
USD17 million (RM698.6 million) — that's the amount it took to build Jaisalmer Airport back in 2013. But sadly, neither passengers nor commercial planes were interested to pass through the route. It has since been in a sorry state filled with dust-covered seats and even bones of dead animals lying on the road.
7) Manston Airport – Manston, England
Despite its illustrious history stretching way back during the First World War, Manston Airport ceased operations in 2014. The result of the closure cost 144 jobs. However, in July 2019, the current new owner — RiverOak Strategic Partners Limited — is planning to reopen the airport sometime in 2022.
8) Mattala Rajapaksa Airport – Mattala, Sri Lanka
Originally built as Sri Lanka's second international airport following Bandaranaike in Colombo, Mattala Rajapaksa commenced operations in 2013. Several airlines flew in but by mid-2018, there were no flights at all. Apparently, the airport failed to generate sufficient profits and coupled with unusually low numbers of flights, Mattala Rajapaksa has since been infamously nicknamed "The World's Emptiest Airport".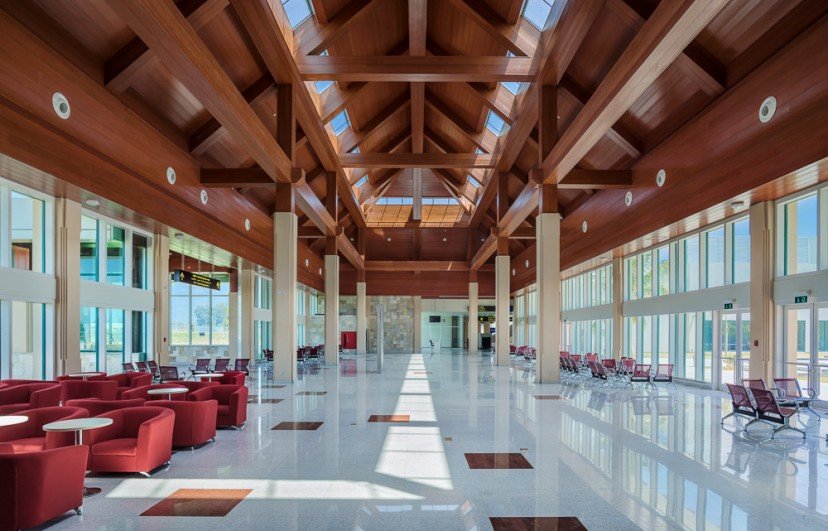 9) Nicosia International Airport – Nicosia, Cyprus
Once upon a time, it used to be a central airport in Cyprus back in the early days. Then along came the Turkish invasion in 1974 and everything went downhill from there. The United Nations stepped in, where the airport subsequently became a buffer zone. Cyprus has since split into two parts and separate airports have been built to cater for both north and south sides of the island.
10) Yasser Arafat International Airport – Gaza Strip
Reportedly cost around USD85 million (RM349.3 million) to build, Yasser Arafat International Airport a.k.a. Gaza International Airport made its debut in 1998. Then-US president Bill Clinton was even there to officiate the ribbon-cutting opening ceremony alongside Palestinian leader Yasser Arafat. The airport managed to accommodate 700,000 passengers on a yearly basis but unfortunately, it didn't last long. In 2001, the Israeli forces bombed the airport's control tower and radar station and subsequently bulldozed the runways.