Heading to a food truck is a really fun way of getting a meal with a different experience. Instead of the usual trip to a restaurant, cafe, or mamak, you look out for a truck with an attractive sign painted on. As you approach you can smell the food wafting out from the serving hole. With food trucks, you can sometimes face a long wait due to the lack of kitchen space and equipment. Additionally, don't expect an air-conditioned seating area. It is most likely that you will be dining on a few stools or simple folding chairs and tables. However, the food is usually quite tasty. Most food trucks tend to sell savoury food such as burgers, nasi lemak, and more. But sometimes you still really want something sweet and these food trucks are here to satisfy your sweet tooth!
---
2 Go Coffee Food Truck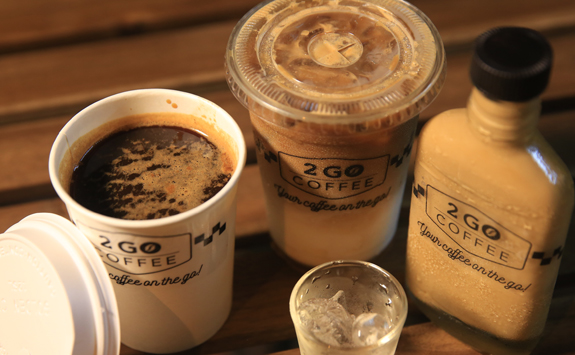 If you are looking to quench your thirst then check out 2 Go Coffee which serves a wide variety of drinks. Of course, most of these feature coffee as the main taste such as the hazelnut latte. Many also enjoy the cold-brew and hot coffee options. However, there are also non-coffee drinks to choose from. You can find them at Jalan PJU7/16, Mutiara Damansara, RHB Centre, as well as TTDI at various times.
GottaC Music
Claiming to be the first ever ice dessert piano truck in Malaysia, GottaC Music food truck will fix your Bingsu craving. For those who don't already know, Bingsu is a popular Korean dessert made from shaved ice. There will usually be toppings such as fruit, cookies, and other sweet treats. Furthermore, GottaC Music has a piano that plays its own tunes! They are also available for catering small parties and other events.
Guilty Pleasures
Guilty Pleasures is appropriately named because they offer you some of the sweetest treats out there. Desserts that can be considered as guilty pleasures and little pick-me-ups. You can make your selection from cakes, cupcakes, rich brownies, pies, and other desserts. Some show a particular liking for their Paris Brest pastry and butterscotch pecan cake. Moreover, they are regularly found in USJ4 and TTDI.
SundayDo Food Truck
Last on our list is SundayDo food truck which just like Guilty Pleasures, also offers a wide selection of delicious desserts. The cakes are homemade and use fresh fruits to provide a satisfying experience. Some of their famous cakes include Lotus Biscoff Cheesecake, Ferrero Nutella Cheesecake, and Gula Melaka Pandan cake. In addition, they can also make some pretty cool customised cakes depending on what you're looking for. You can find them at Taman Melawati, Ampang.