Yes, we know the feeling. The feeling of controlling ourselves to "stay at home!" longer than we expected as our government recently announced the extension of the Movement Control Order (MCO) from its initial end-date on 31st March to 14th April instead due to the coronavirus pandemic. But let's not make it a total doom-and-gloom situation and try to remain optimistic. That said, here are 10 Feel-Good Movies Worth Checking Out in alphabetical order to bring you some joy while you're at home.
---
1) Back To The Future Trilogy (1985-1990)
The ultimate time-travel movie that needs no introduction, Robert Zemeckis' "Back To The Future" trilogy is one for the ages. The DeLorean time machine, the unforgettable combo of Michael J. Fox's Marty McFly and Christopher Lloyd's Emmett "Doc" Brown and the rousing adventure sees the duo travelling from the past (1885, 1955) to the future (2015) — all perfectly packaged in a hugely-entertaining fashion.
2) Big (1988)
Here's a prime example on how to make a great movie about a boy trapped in a man's body. "Big" features one of Tom Hanks' memorable performances in his early career as the titular 30-year-old man who's actually a 12-year-old on the inside. The movie brings all the right amount of playful charm and some heartfelt moments, with the iconic song-and-dance sequence involving Hanks and Robert Loggia stomping their feet on the oversized keyboard.
3) Groundhog Day (1993)
Imagine waking up doing the same things over and over again. And no matter how hard you try, it's always back to square one. Such is the premise behind Harold Ramis' high-concept comedy "Groundhog Day", which starred Bill Murray in one of his funniest performances to date as a cynical weatherman. If you haven't seen this movie before, we strongly suggest you hunt down this one!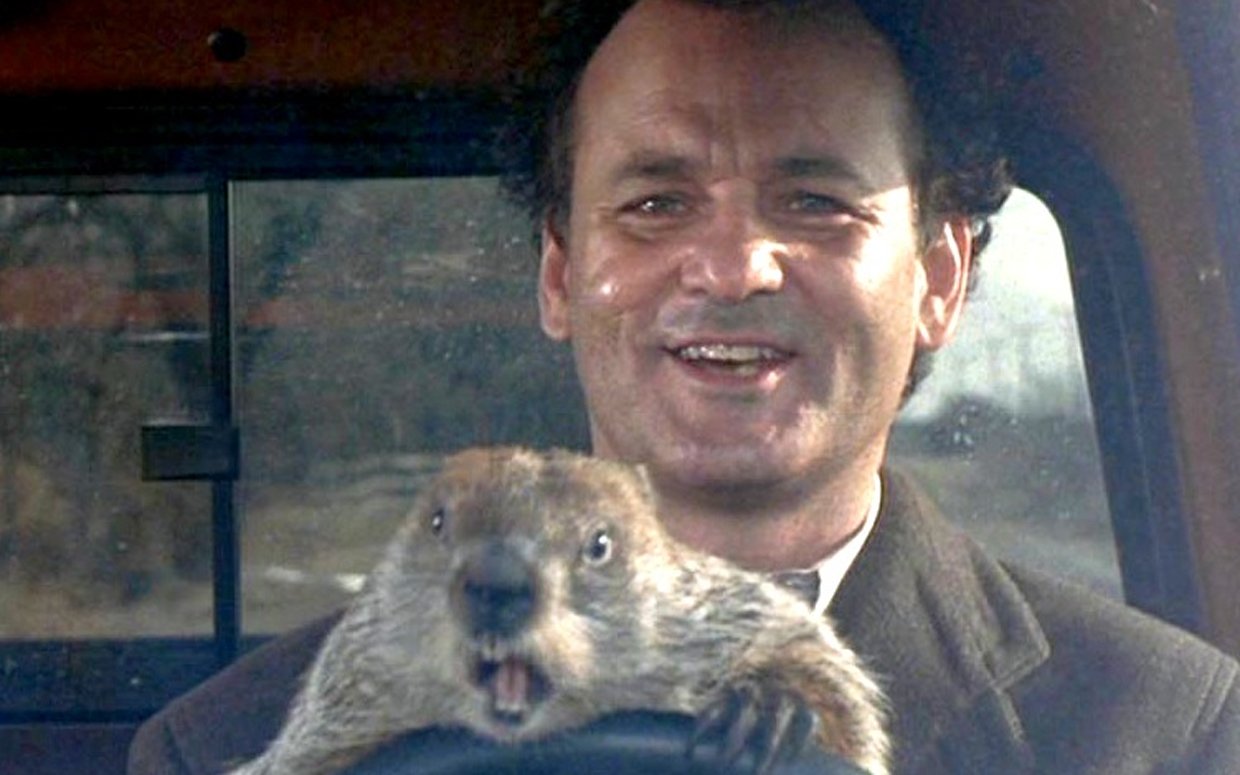 4) Guardians Of The Galaxy (2014)
Marvel, or more specifically, Marvel Cinematic Universe (MCU) is no stranger to producing a slew of mainstream-friendly blockbusters filled with action, drama and lighthearted moments. Speaking of the latter, James Gunn's "Guardians Of The Galaxy" certainly fits the bill. The movie boasts a genuine feel-good factor, thanks to its winning combination of oddball characters (e.g. Chris Pratt's Peter Quill a.k.a. Star-Lord, Bradley Cooper's Rocket Raccoon and Dave Bautista's Drax the Destroyer), irreverent humour and energetic action setpieces. Then, there's the killer soundtrack ranging from the uplifting numbers of Blue Swede's "Hooked on a Feeling" to the heartfelt song of 10cc's "I'm Not in Love".
5) Men In Black (1997)
Forget about the sequels and last year's (unnecessary) spin-off which starred Chris Hemsworth and Tessa Thompson. The first "Men In Black" remains the real deal — a near-perfect combo of charismatic leads (Will Smith and Tommy Lee Jones), a witty script and quirky visuals that justify its outrageous sci-fi comedy vibe. And not to forget the catchy beat of Will Smith's titular soundtrack.
6) Paddington (2014) & Paddington 2 (2017)
Three words: wholesome for families. And that pretty much sums up not only the first "Paddington" (2014) but also its equally charming 2017 sequel. Thanks to the likeable voice performance from Ben Whishaw, he successfully brought the iconic marmalade-loving bear to life. It also helps that the meticulous CG creation of Paddington is so remarkably lifelike while the movie delivers a delightful mix of affable old-school charm and modern-day humour.
7) Singin' In The Rain (1952)
Here's something for the older generation: the 1952 hit musical "Singin' In The Rain" directed by legendary Gene Kelly and Stanley Donen. A classic of its genre even by today's standard, "Singin' In The Rain" has everything that makes this musical such a cinematic delight: great song-and-dance moments (the iconic dancing-in-the-rain scene where Gene Kelly sings the title song quickly comes to mind), a stellar cast and a feel-good romantic story.
8) Spider-Man: Into The Spider-Verse (2018)
You could blame Sony all you want for ruining the overstuffed sequel of "Spider-Man 3" and the mixed results of the reboot and its lacklustre sequel of the first two "Amazing Spider-Man" movies. Despite the franchise's equal shares of ups-and-downs, our cinematic Spidey has his few best moments and one of them happens to be the animated "Spider-Man: Into The Spider-Verse". Far from your average animated feature, the animation itself is breathtaking — something you have never quite seen before. It's like watching the pages of a comic book come to life and you'll get the idea. From the amazingly choreographed action sequences to the cool hip-hop soundtrack, it has everything you need for a great comic-book movie. Not to forget the equally great voice actors and a briskly-told story that is a triple bill of fun, drama and entertainment.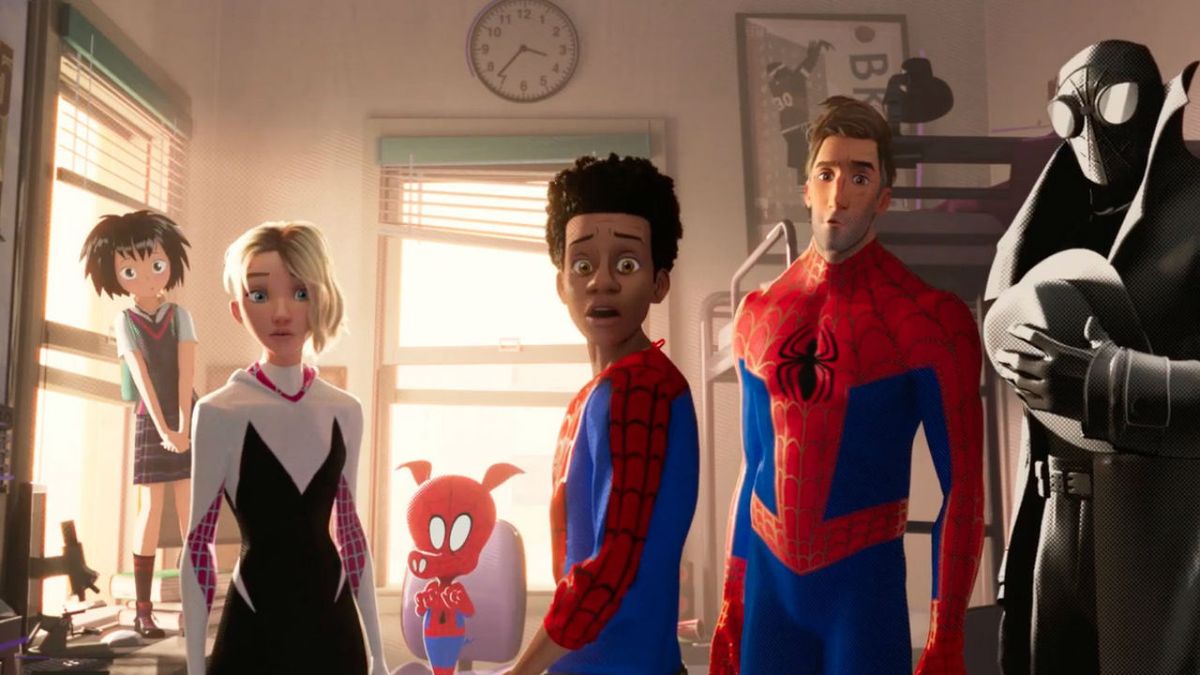 9) School Of Rock (2003)
Easily Jack Black's finest hour and one of Richard Linklater's best movies to date, "School Of Rock" is just as rockin' good as the title itself. And best of all, you don't have to be a rock fan to enjoy this entertaining musical comedy.
10) Wreck-It Ralph (2012) & Ralph Breaks The Internet: Wreck-It Ralph 2 (2018)
It doesn't matter whether you are a fan of video games since the "Wreck-It Ralph" movies' family-friendly vibe is more than enough to please the masses. The first movie has an interesting hook. One that imagines how video-game characters would come to life after an arcade closes its doors. And thanks to the first-time feature director Rich Moore's know-how direction, he gave us beloved characters in the form of John C. Reilly's titular character and Sarah Silverman's perky "Sugar Rush" outcast Vanellope von Schweetz as well as vibrant-looking animation and great storytelling.
Although the second movie didn't exactly match the superior original, "Ralph Breaks The Internet: Wreck-It Ralph 2" remains a worthy sequel that expands its existing storyline by putting Ralph and Vanellope in a whole new world of internet. And of course, those who have seen the sequel would probably remember the hilarious meta-moment where Vanellope met the Disney princesses in a dressing room.