Whether you're an experienced wine buff or a complete wine newbie, this is something that is worth a try. Introducing Gïk Blue, the world's first BLUE wine.
---
 Who are its creators?
Believe it or not, its creators actually have no experience or background whatsoever in wine-making. All they had was a vision to revolutionise the traditional wine market, and voilà! Hailing from Spain, 6 young entrepreneurs wanted to create Gïk "for fun", because "why not"? But that was not all they had in mind; they also employed some strategic thinking. Their website bluewine.us states that "in psychology blue represents movement, innovation and infinity", and this wine is targeted towards millennials, who more often than not like to challenge limits and push boundaries.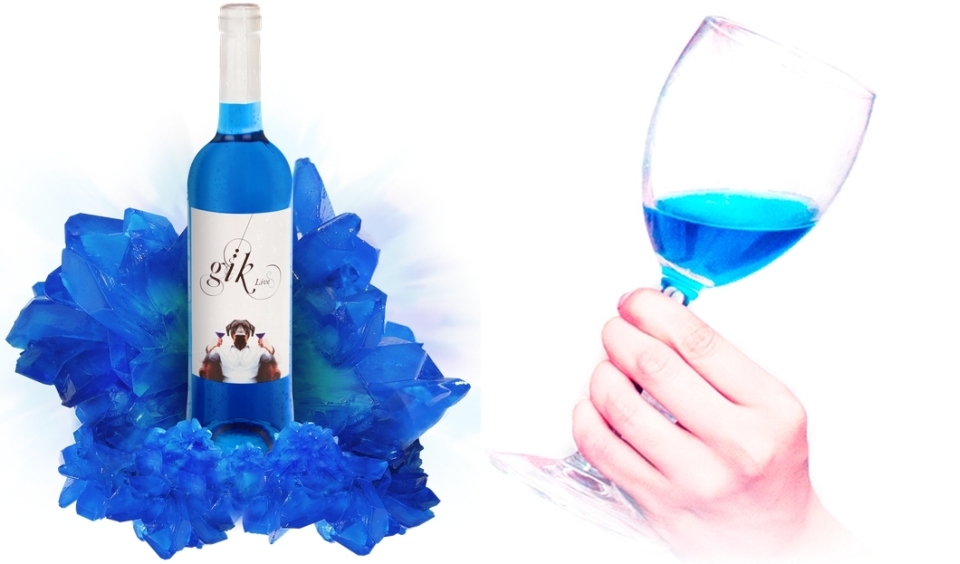 Blue? Chemicals?
No, the cobalt blue colour is achieved through a pigmentation process using indigo and anthocyanin. Firstly, a base is prepared using a mixture of white and red grapes, then the pigments are added in to give it its blue colour. The pigments are obtained from grape skin used to make wine as well, so it's organic.
Where can I get it?
Gïk has been around for about 2-3 years, actually, and it's sold in more than 25 countries worldwide, including the US, UK, France, Germany, Taiwan and Singapore. According to Gïk's press release, it is available in Malaysia, but a recent Google search proved fruitless. The best bet is to pre-order it online on its website: bluewine.us.
How much is it?
On the website bluewine.us, it is selling at USD 48 for 3 bottles, USD 87 for 6 bottles, and USD 160 for 12 bottles.
What do I pair it with?
Anything, really, as its creators want you to forget everything you think you know about the industry and enjoy Gïk however you want to. However, if you visit their website, there is a recommended playlist to "pair" Gïk with.
Its alcohol content is?
11.5 degrees of alcohol is in this blue wine, so don't drink and drive!
Of course, not everyone is a fan of this blue-coloured drink, and it has received some backlash, with some even deeming it "blasphemous". Love it or hate it, you'll need to try it first!
---
https://www.facebook.com/tallypressmy/