Many a time we've seen it in sci-fi movies and imagined it in the real world. So far, it hasn't happened yet, but all that may be about to change. What is "it"? Flying cars, of course! Well, Uber is planning to launch flying taxis within two years, so the "far future" of flying cars is now nearer than ever!
---
Uber Elevate
Elevate is the name of the project, and its plan is to launch an air taxi service within five years, and start demonstration runs of the service within two years. For the last 12 months, Uber has been headhunting top NASA experts to work with them on this aeronautical project. Incidentally, the idea for Elevate came not from Uber, but Mark Moore, who was NASA's then-chief technologist for on-demand mobility. He proposed and presented the "flying car" idea back in 2015, and left NASA to join Uber as the engineering director of aviation in February 2017.
VTOL Vehicles
For its fleet, Uber is planning on developing an electric plane/helicopter hybrid. Also known as a Vertical Takeoff and Landing (VTOL) vehicle, it will use helicopter-style rotors to takeoff and land, but switch over to wings for longer distances. It will also use chargeable batteries, though it is not known if it will use any kind of fuel yet. The propellers used will be much smaller than helicopters', and will be much quieter as well. Simply put, Uber states that the VTOL will reduce noise, cost, and the risk of accidents. Initially, the VTOL will start off as human-piloted vehicles that can seat four passengers, but will eventually be a fully-autonomous vehicle.
The Cost of Affordable Flying
Uber emphasizes that its air service is affordable, and here's what they've said about the charges so far. Its initial fare will be comparable to Uber Black, but once it's been stabilised, the fare will roughly be the same as any land Uber.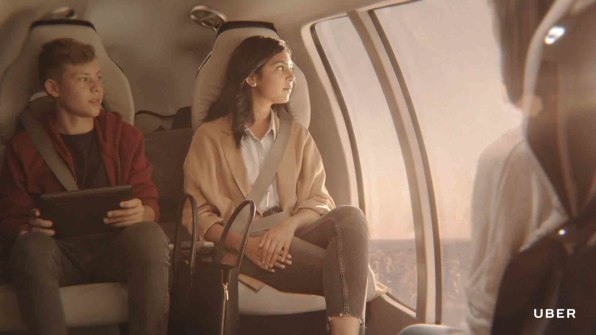 With so much technology and finance involved, there are many who are skeptical about its success. For more information, we would just have to wait for the "Elevate" summit (8-9th May) to be over. What about you? Are you a skeptic, or a believer? Let us know in the comments below!
---
https://www.facebook.com/tallypressmy/