Selamat Hari Merdeka, y'all! It's Malaysia's 64th independence day tomorrow, and in conjunction with this, we've decided to put up a fun little article listing down the things we confirm can relate to as a nation. These are just the tip of the iceberg of what makes Malaysians Malaysians, but we hope you enjoy it. After all, what makes a country is its people! Check out these wholesome Malaysian things we do!
---
1) Uniting Over Badminton
I don't know if this was always the case, but an example that particularly stood out to me was a Lee Chong Wei – Lin Dan match a few years ago. I can't remember the exact year or game they played, but the seemed like the entire nation turned up from wherever they were to cheer on Lee Chong Wei. Everyone at home had their TVs on; the mamak stores, overflowing with people, were projecting the game; it was all everyone cared about that day… I remember thinking to myself that badminton could unite all of us far better and faster than any rousing speech could. And now it's not just badminton; the recent Olympics had us show our support to our national athletes in full force as well!
2) Mamak Culture
Okay, so apparently 2019 is a throwback now. Mamak stalls are practically infused into our culture so deeply that we couldn't separate it even if we tried. People of all walks of life frequent mamaks. It's good for having a meal (regardless of breakfast, lunch, dinner, supper, or anything in between), and it's a go-to spot for friends to hang out. Some mamaks also broadcast (sports) events on a big screen, making them good places to catch these events in a group as well, just like cheering on national athletes at a game. The environment is second to none, and you could really feel the crackling energy.
3) Language Mixing
Our country is made up of different races, and with each race comes its own language, culture, and traditions. Depending on the schools, they teach different languages as well, and we grow up speaking a mixture of at least two languages. Not to mention that Mandarin is one language, but the Chinese dialects are plentiful, so there's also that. As a result, we hardly use a single language when speaking, resulting in a delightful rojak language instead. The most popular example of this is probably "dei, you want to makan or tapao?" but my personal favourite is probably the coining of the word "mempersiasuikan", which means "to be a disgrace". We're definitely making good use of language components right here.
4) Having a Ton of Festivals and Holidays to Celebrate
We celebrate a lot of things here. There are the major festive seasons like Chinese New Year, Hari Raya, Deepavali, and Christmas, alongside Thaipusam, Awal Muharram, and Wesak Day to name a few. Then, there are the birthdays and state holidays, so without even trying, we have lots of holidays in store. I don't know about you, but I'm always tracking the next public holiday, because I don't get to enjoy school holidays anymore. If I'm not mistaken, the next public holiday (nationwide) is Malaysia Day (16/9), after tomorrow's 31/8. One-day public holidays are usually used for road trips, and popular destinations are like, Ipoh, Malacca, and Genting Highlands.
5) Genting Highlands
Speaking of which, Genting Highlands is kind of an icon in Malaysia. It's the place where everyone likes to go for cooler weather, and it's like an all-in-one entertainment hub. There are malls, performance venues, theme parks, cinemas… The theme parks in particular hold lots of nostalgia. If you didn't know, Genting Highlands has since revamped their indoor theme park, and their outdoor theme park is slated to open soon. But if it's any indication, lots of us kind of miss the old theme parks, and every once in a while you see a post featuring an album of old Genting attractions going around on Facebook. I can't speak for anything; I personally have not been to Genting Highlands in about… 15 years or more.
6) The Love for Nasi Lemak and Durian
Not together. I think. Nasi lemak, practically our national dish. And durian, the king of fruits. These two food items are so popular that they've been incorporated into cakes, as well as ice cream and mooncakes (for durian). Malaysians love these two food items so much it's representative, and we have nothing to add except check out these Top 10 Nasi Lemak Restaurants in KL & Selangor to get your fix.
7) The *Best* Milo is from the Milo Truck
Nobody would disagree with this. Nobody. In second place is probably the ones you have at the mamaks. No one knows why the ones you make at home just isn't the same as the ones you have at mamaks, but there you go. But top-tier Milo is from the truck, always. It was the best day in the entire school year when the Milo truck came to your school.
8) Sejarah of 2020 – 2021 is Going to be Extensive
And confusing. We're not sure if this counts as "wholesome", but it's definitely relatable, we think. We underwent a whole lot these two years, man. Future students studying Sejarah are really going to be like ??? while looking at these two years; they could probably form a special textbook just to cover the happenings of these two years, what with the many xMCOs as well as the changing of the government and Prime Minister. All I can say is, thank God I'm not going to be studying about this for an exam.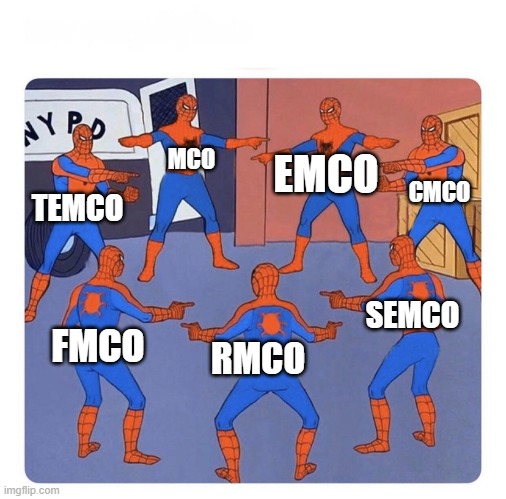 And that concludes this list of wholesome Malaysian things! Once again, Selamat Hari Merdeka!