With Chinese New Year 2020 falling on January 25th, among the exciting activities we can do aren't just about collecting angpows and snacking on those homemade cookies sitting on the table. It also happens to be the time of the year to catch some CNY movies in the cinemas. Here are 8 Movies To Check Out This Chinese New Year in 2020.
---
1) Bad Boys For Life (January 23)
Well, it has been a long time coming and it's finally here. We are talking about none other than the long-gestating third "Bad Boys" movie, which suffered from production delays for years. Michael Bay, who previously directed the first two movies in 1995 and 2003, chose to back out this time around and got replaced by fresh-faced directing duos instead — Belgian filmmakers Adil El Arbi and Bilall Fallah. Despite the significant change of director, fans of the "Bad Boys" franchise are more interested to see Will Smith and Martin Lawrence reunite for the third time. Of course, it is a refreshing change of pace to see an old-school buddy cop film in the age of superhero-centric Hollywood.
2) Dolittle (January 23)
No, it has nothing to do with Fox's "Dr Dolittle" that starred Eddie Murphy in the title role. Still, it's nice to see Hugh Lofting's beloved children's book of the same name making a huge comeback in the form of "Dolittle". Previously titled "The Voyage Of Doctor Dolittle", this big-budget fantasy adventure boasts a stellar cast and one of them happens to be Robert Downey Jr. playing the titular role. Given the popularity of its source material and Robert Downey Jr.'s massive star power, this would be an ideal family-friendly film to watch this Chinese New Year season.
3) Enter The Fat Dragon (January 25)
The Chinese New Year 2020 movie slate kicks off with fierce competitions between two Chinese action superstars Donnie Yen and Jackie Chan (see no. 4 below). First up is "Enter The Fat Dragon", which stars Donnie Yen in a… fat suit (!) and a refreshing change of pace to see his usual dramatic action role taking a backseat in favour of a more lightweight and comedic approach. While it remains sceptical to see whether Donnie Yen can pull off an action-comedy role, what matters the most is the action sequences. The title itself may sound like a remake of the 1978 film of the same name starring Sammo Hung but it appears to be a different movie altogether.
4) Vanguard (January 25)
The title itself refers to the name of the covert security agency led by Jackie Chan, an upcoming globe-trotting action film that sees the 65-year-old screen veteran reuniting with director Stanley Tong. They previously collaborated in box-office hits like "Police Story 3: Super Cop" (1992) and "Rumble In The Bronx" (1995). But at the same time, they were also responsible for mediocre results including "The Myth" (2005) and "Kung Fu Yoga" (2017). Let's hope it doesn't turn out into another "Kung Fu Yoga" creative fiasco.
5) All's Well, End's Well 2020 (January 25)
No Chinese New Year movie season would be complete without an all-star seasonal comedy. And this year, the popular "All's Well, End's Well" franchise makes a comeback after a decade-long hiatus since the 2010 version. Interestingly enough, the ubiquitous Louis Koo is nowhere to be seen this time round despite appearing in the 2009 and 2010 versions. Instead, the 2020 version consists of familiar faces including Julian Cheung, Louis Cheung, Raymond Wong and Chrissie Chau.
6) The Grand Grandmaster (January 30)
If the title sounds familiar, that's because it was derived from Wong Kar-Wai's award-winning Ip Man biopic "The Grandmaster" (2013). Comedian Dayo Wong (TVB's "War Of The Genders"), who both starred in and directed the upcoming martial arts comedy, plays the titular role (not as Ip Man, of course). This is not the first time that Dayo Wong parodied a popular genre since he previously did one with espionage film in "Agent Mr Chan" two years ago.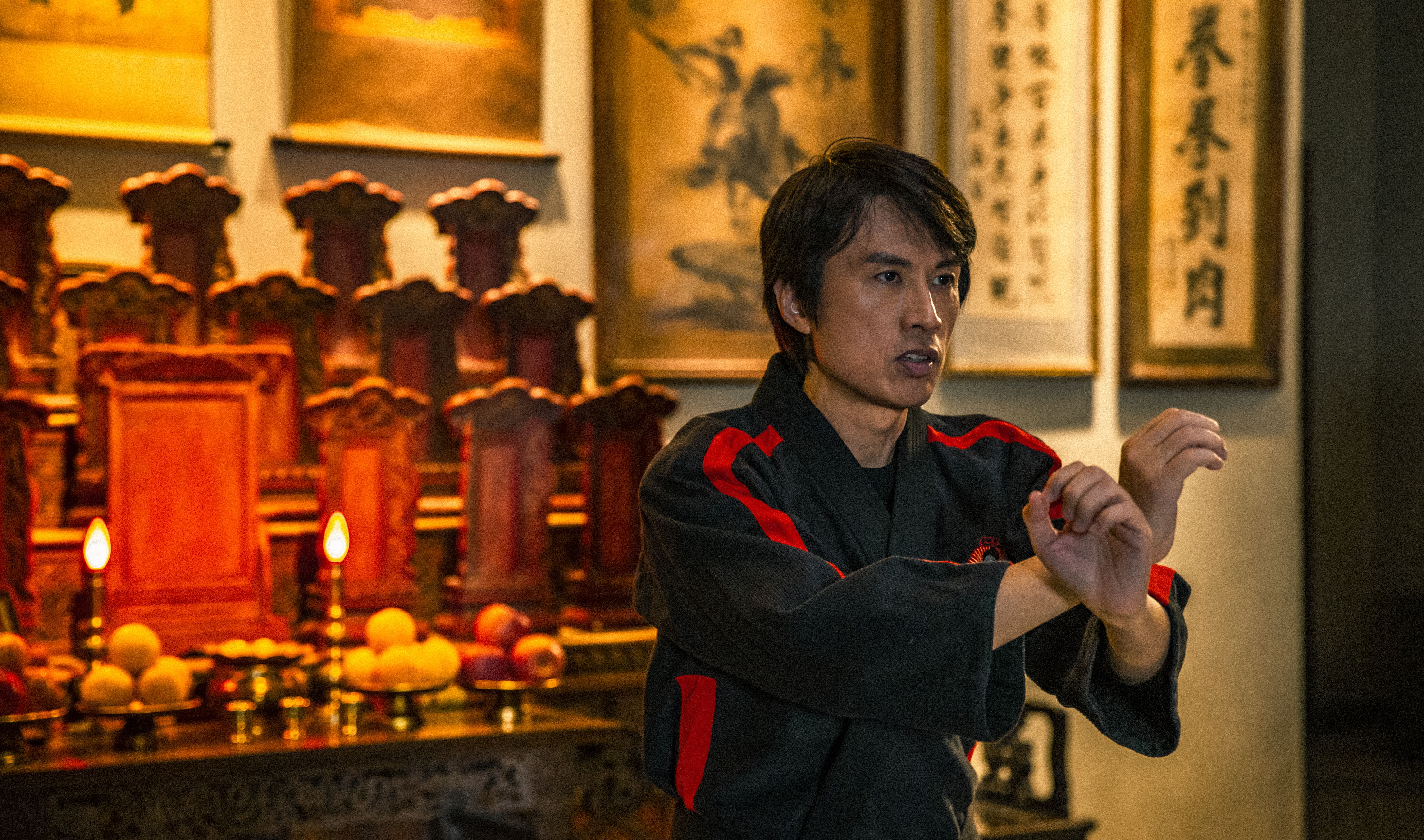 7) The Rescue (January 30)
Dante Lam's recent obsession in exploring China's government agency continues with "The Rescue", a big-budget action drama revolving around the China Coast Guard. The movie also reunites Lam with his favourite muse Eddie Peng, who previously collaborated in "Unbeatable" (2013), "To The Fore" (2015) and "Operation Mekong" (2016).
8) Birds Of Prey (February 6)
… or here's a mouthful of its original full title – "Birds Of Prey: And The Fantabulous Emancipation Of One Harley Quinn". Never mind the fact that "Suicide Squad" received terribly mixed responses since it's hard to deny Margot Robbie's eccentric turn as Harley Quinn was the least good thing about it. So, it comes to no surprise that she finally lands her own spin-off that looks like it's going to be a frothy fun of a comic-book film.