Gone are the days where you need to put up with the loud, old-school, wired and not to mention bulky vacuum cleaner. The existence of cordless vacuum cleaners has made house cleaning so much easier, thanks to their compact design and essential features. Here, we cover reputable brands like Dyson to cheaper alternatives such as Airbot and Corvan with the 7 Recommended Cordless Vacuum Cleaners You Can Buy.
---
A budget-friendly cordless vacuum cleaner, this is from Corvan. Weighing at just 2.15 kg, it's light enough that minimises your hand strain during the vacuuming process. And speaking of hand strain, both handle and grip are ergonomically designed to ensure you are literally in good hands. Some of the notable highlights include a strong suction power over 17,000pa and a durable battery life up to 40 minutes. You can adjust two different speeds — Normal or Turbo — to accommodate your cleaning needs. It comes with four cleaning heads too, allowing you to interchange them according to your cleaning scenario. For instance, the 2-in-1 crevice & brush tool is made suitable for cleaning hard-to-reach space and corners and even the interior of your car.
If budget isn't an issue, the Dyson V11 Absolute comes highly-recommended as among the best and most premium cordless vacuum cleaner you can buy.
Given its flagship model, expect to pay a hefty price at RM 3,000+ — clearly not for the faint-hearted. But it has all the bells and whistles that justify its expensive price, beginning with the V11's improved suction power (at a whopping 185 air watts!), which makes vacuuming the likes of hard floors, staircase and carpets a breeze. It works amazingly well on pet hairs too!
There are generally three different cleaning modes including Eco, Auto and Boost — all of which can be easily adjusted using a single button. For instance, the Eco mode works the best if you want to prolong your battery life on single-use while the Boost offers an extra power of vacuuming performance.
Not sure which one to pick? No worries though, as the V11 allows you to set your vacuum cleaner to Auto mode. This particular feature comes in handy for your utmost convenience, where it contains an intelligent sensor (Dyson DLS – Dynamic Load Sensor) that can automatically adjust to the right power, depending on your floor types.
If that's not enough, it comes with an easy-to-read LCD screen providing real-time information such as how much battery time is left and when to change the filter.
When comes to emptying the bin, all you have to do is point the vacuum downward facing the trash bin or bucket. Simply push the designated lever, which in turn, will release and empty the container using a simple point-and-shoot system. No more mess at the end!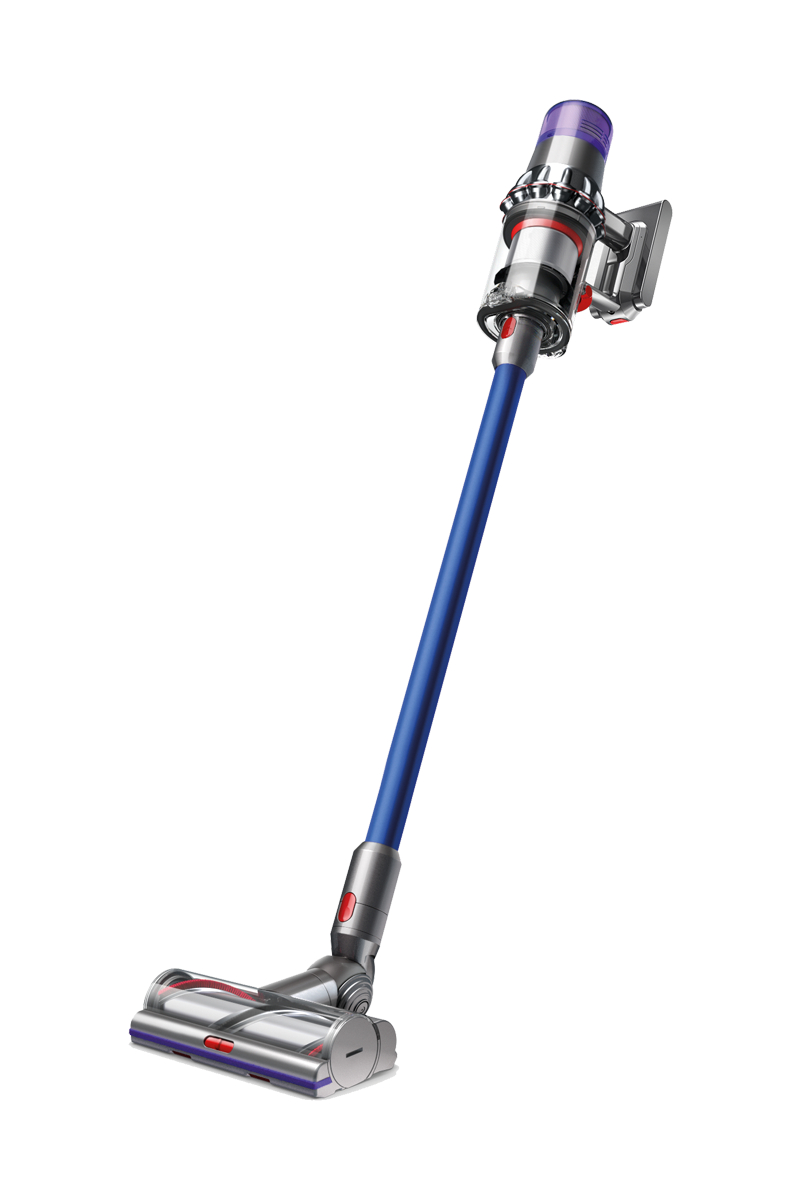 Here's another recommended Dyson cordless vacuum cleaner but with a slightly cheaper price tag. More specifically, a few hundred ringgit cheaper than the higher-end V11 Absolute model. Unlike the V11, the Dyson Cyclone V10 Absolute doesn't have an LCD screen and improvement of everything in terms of its function and usability. But it is far from a slouch. Not even close, as this cordless vacuum cleaner still works like a charm.
Highlights include its 2-in-1 functionality, where you can use it as a full-sized cordless stick vacuum or detach it to become a handheld portable variety. It has a great suction power to help deep clean your home regardless of hard floors or carpets. You don't have to worry about the typical, loud vacuuming noise too, thanks to its low sound-absorbent feature.
And yes, like the V11, it also comes with the same point-and-shoot system that allows you to empty the container easily.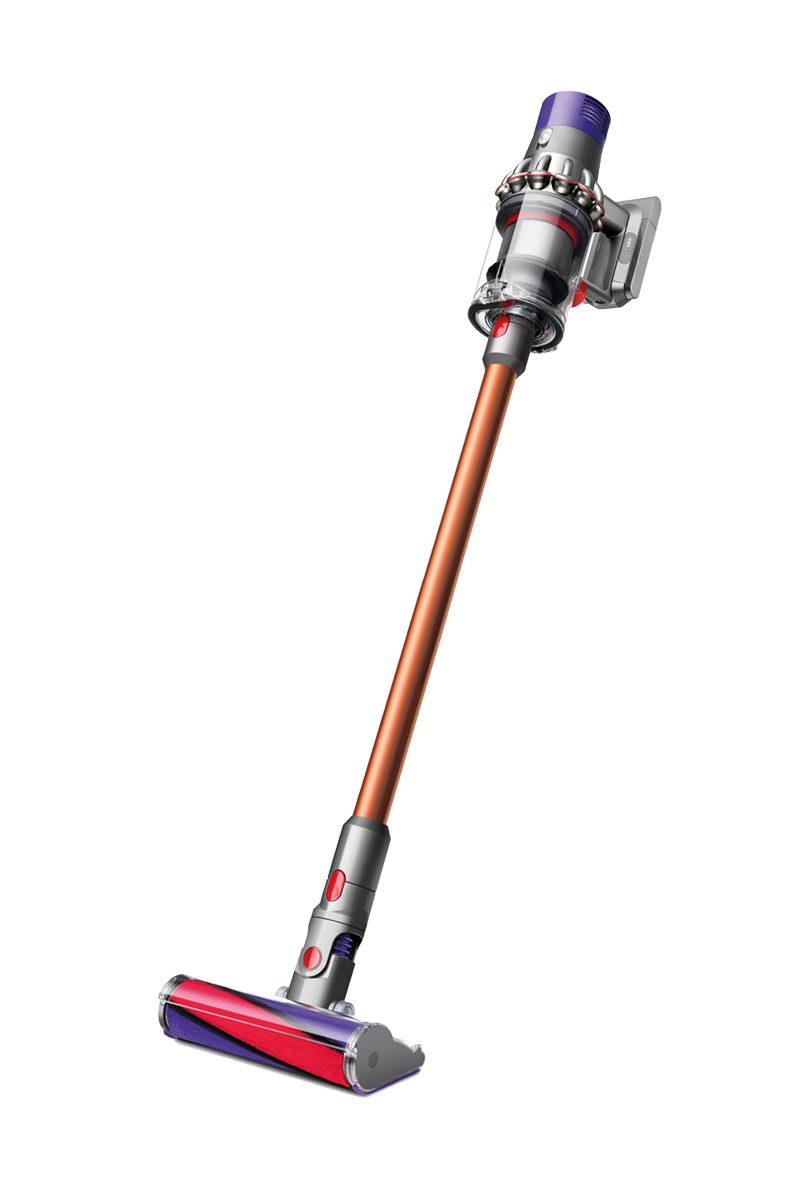 Available in white and red variants, this high-end (and expensive) Panasonic MC-BJ980W147 means serious business when comes to vacuuming performance. It boasts a robust 200W suction power for more effective cleaning, leaving your floor or even carpet dust-free. It has a nifty feature too: the House Dust Sensor, which automatically detects tiny, difficult-to-spot dust particles. Here's how it works: The light on the indicator will turn red if dust is detected, and it will switch to blue if you manage to vacuum it up. Another highlight is its long-lasting battery capacity, where you can enjoy a long vacuuming session up to 65 minutes. Finally, the overall lightweight design makes it easier to hold during the vacuuming process.
This cordless stick vacuum cleaner from Electrolux boasts several amazing features minus the hefty price tag. It features a lightweight design for easy manoeuvring and has a vacuum head capable of swivelling 180-degree. The latter makes vacuuming easier, say if you need to clean under the bed.
But the biggest highlight of all is the British Allergy Foundation-endorsed 99.99% filtration system. It can even clean tiny specks of dust up to 1-3 micron particle size. Other value-for-money features include an easy-to-clean brush roll with the help of the BrushRollClean™ Technology and a DustSpotter™ LED lights, which allows you to notice dust even in the darkest spots.
The Xiaomi sub-brand of Roidmi F8 features a predominantly white design that looks perfectly minimalist in style. It has a sturdy build quality, complete with a larger grip to make handling all the more comfortable upon the vacuuming process. The Roidmi F8 is no slouch when it comes to performance, beginning with its powerful 115W suction power and a quadruple filtration system that can trap particles as tiny as 0.3 microns. Can't see clearly upon vacuuming in some of the darker areas, say under the sofa? Fret not since it comes with a LED sensor light that illuminates automatically so you can see clearly. Suitable for cleaning both hard floors and carpets.
Let's face it, not everyone can afford to pay four figures for a cordless vacuum cleaner. But thankfully, the likes of Airbot Supersonics allows you to enjoy all the great features at the fraction of a price under the RM500 range.
Don't be fooled by the inexpensive price tag, though. The Airbot Supersonics packs essential highlights including a strong suction power up to 19Kpa and has two operation modes for either quick or deep-cleaning processes. The battery life is decent too, capable of surviving up to 25 minutes and 45 minutes respectively, depending on your cleaning modes.
Equally worth mentioning here is the well-designed motorised roller brush that can clean different types of particles such as dust, debris and pet hair. Plus, with just a 2 kg weight, this Airbot cordless vacuum cleaner feels lightweight enough to operate without tiring your arm.
Not into a cordless vacuum cleaner? Perhaps this alternative in the form of robot vacuums might interest you.