No sports? No worries. With the coronavirus outbreak already spread around the world, we have to deal with the cold bitter truth about the major sports events — e.g. football, basketball and tennis — that are forced to postpone or cancel. And as a sports fan, what can you do to overcome the dreaded feeling for not being able to capture your favourite live sports event(s)? Well, here are 15 Sports Films To Watch During The Coronavirus Outbreak in alphabetical order to fill your void for the time being.
---
1) Any Given Sunday (1999)
For some people, the bloated 162-minute running time may be a turn-off. But Oliver Stone's bruising look at the fictional pro-football team of Miami Sharks both on-field and off-field packs with enough raw energy and a solid ensemble cast all around. The latter deserves the most credits here, notably Al Pacino's engaging turn as the burnt-out coach Tony D'Amato and Cameron Diaz's first-rate performance as the ruthless team owner Christina Pagniacci. Stone employs a lot of jittery camerawork and other fancy editing techniques that echoed his own "Natural Born Killers"-like showy visual style, which admittedly takes some time to get used to.
2) A League Of Their Own (1992)
"There's no crying in baseball!" Those who have seen the late Penny Marshall's 1992 home run would probably remember Tom Hanks' immortal line along with his perfectly sardonic turn as the baseball coach, Jimmy Dugan. The movie also made good use of the overall female cast including exceptional performances from Geena Davis, Madonna, Lori Petty, Rosie O'Donnell and Megan Cavanagh. Of course, beneath the strong cast lies a bittersweet and poignant underdog story of the all-women's baseball league.
3) Caddyshack (1980)
Here's a gem of a golf goofball comedy revolving around the wacky going-ons at the Bushwood Country Club. Future "Ghostbusters" star Harold Ramis made his directorial debut here, where he brings out the best in his cast including funnymen Chevy Chase and Rodney Dangerfield. But "Caddyshack" remains best known for then-young Bill Murray's star-making turn as the greenkeeper trying to get rid of the annoying gopher that has been threatening to ruin the golf course.
4) Chariots Of Fire (1981)
This inspirational fact-based sports drama based upon the two English athletes (Ben Cross' Harold Abrahams and Ian Charleson's Eric Liddell) competing for the 1924 Olympics is best remembered for two things: the slow-motion running sequence and the unforgettable Vangelis' uplifting score. The movie also gets an extra boost from the then-unknown fresh-faced cast, notably Ben Cross as the strong-willed Harold Abrahams. Kudos also go to English film director Hugh Hudson, whose perfectly delicate direction earned him an Oscar nomination for Best Director (Warren Beatty took a particular honour instead for "Reds"). However, "Chariots Of Fire" proved to be a surprise winner at the Oscars as the movie bagged the coveted Best Picture over stiff nominees including the likes of "Reds", "Atlantic City" and "On Golden Pond".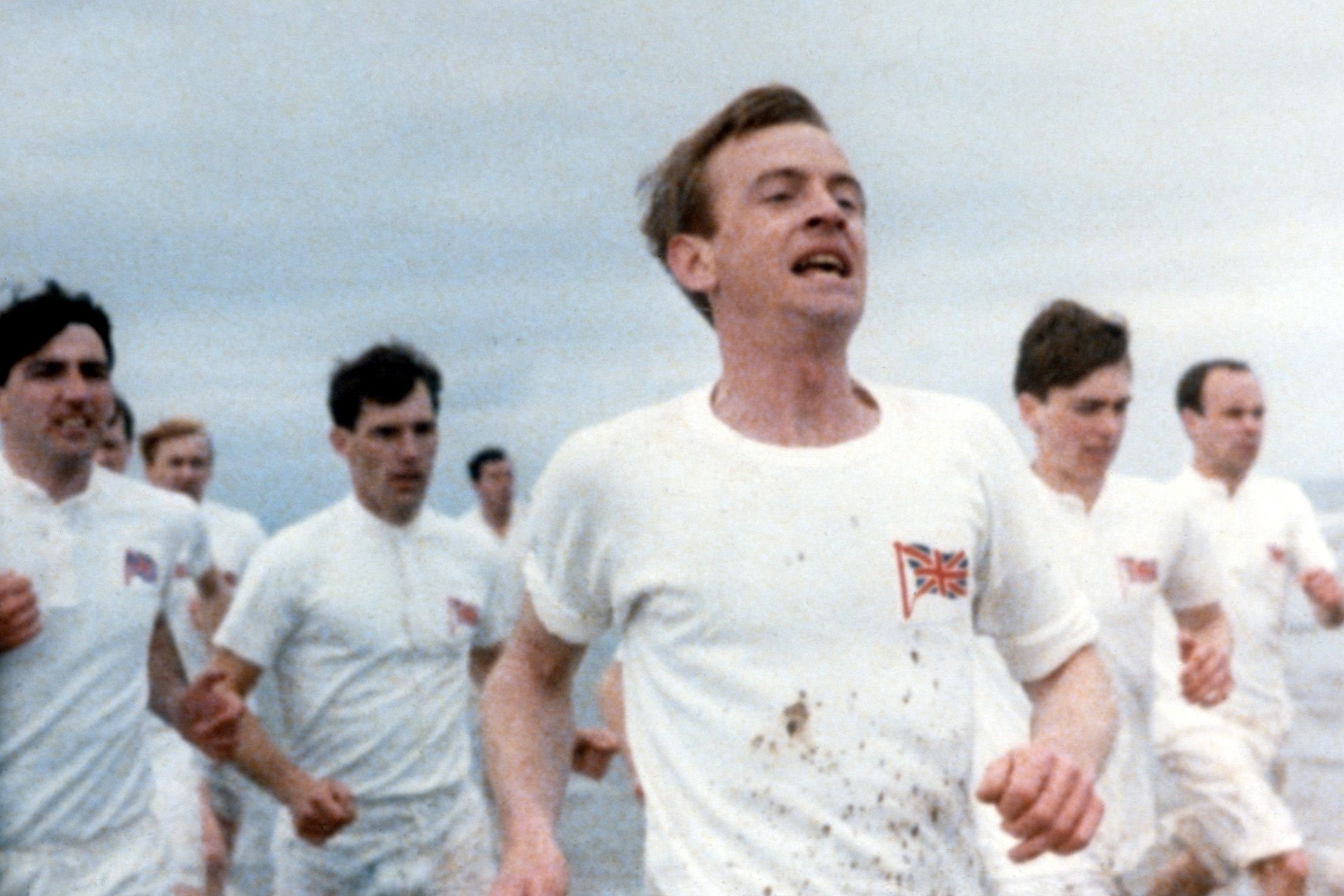 5) Cool Runnings (1993)
Based on the true story of the Jamaican bobsleigh team competing for the 1988 Winter Olympics in Calgary, Jon Turteltaub's "Cool Runnings" has all the ingredients that made this sports comedy such a heartwarming experience. The main cast — bobsledders Leon, Doug E. Doug, Rawle D. Lewis and Malik Yoba as well as their coach John Candy — all deliver wonderful performances. However, "Cool Runnings" marks one of John Candy's final performances before his untimely death at the age of 43 due to heart attack. The movie is also notable for Jimmy Cliff's memorable cover song of "I Can See Clearly Now".
6) Field Of Dreams (1989)
Once upon a time, Kevin Costner used to be a go-to guy for all things baseball. And one of them happens to be this classic baseball movie called "Field Of Dreams", where an Iowa corn farmer (Kevin Costner's Ray Kinsella) believes if he builds a baseball field out of his cornfield, his late father's hero — the long-deceased baseball legend Shoeless Joe Jackson (Ray Liotta) — will return to play. An entertaining combination of myth, fantasy and baseball genre all rolled into one slick package, "Field Of Dreams" has the feel-good vibe coupled with Kevin Costner's effortless on-screen charm and Amy Madigan's solid support as Ray's thoughtful wife.
7) Ford v Ferrari (2019)
The most recent sports movie in the list goes to James Mangold's solid dramatisation of the titular race-car rivals during the 1966's 24 Hours of Le Mans. It was pretty much an old-fashioned underdog story but Mangold clearly has an eye for blending great character-driven drama with top-notch racing scenes, with the latter particularly done with minimum CGI assistance. If you happened to watch this on the big screen, you'll agree why "Ford v Ferrari" was such a technical triumph that won Best Film Editing and Best Sound Editing at this year's Oscars.
8) Ola Bola (2016)
From our very own director Chiu Keng Guan who gave us the heartwarming dramedy of "The Journey" (2014), "Ola Bola" is a classic underdog story about the unlikely team of Malaysian footballers who successfully qualified for the 1980 Summer Olympics. Chiu Keng Guan's typically absorbing direction coupled with a better-than-expected multiracial cast made "Ola Bola" such a profound cinematic experience. No wonder the movie struck a chord among many local audiences to the point it became one of the highest-grossing Malaysian films of all-time.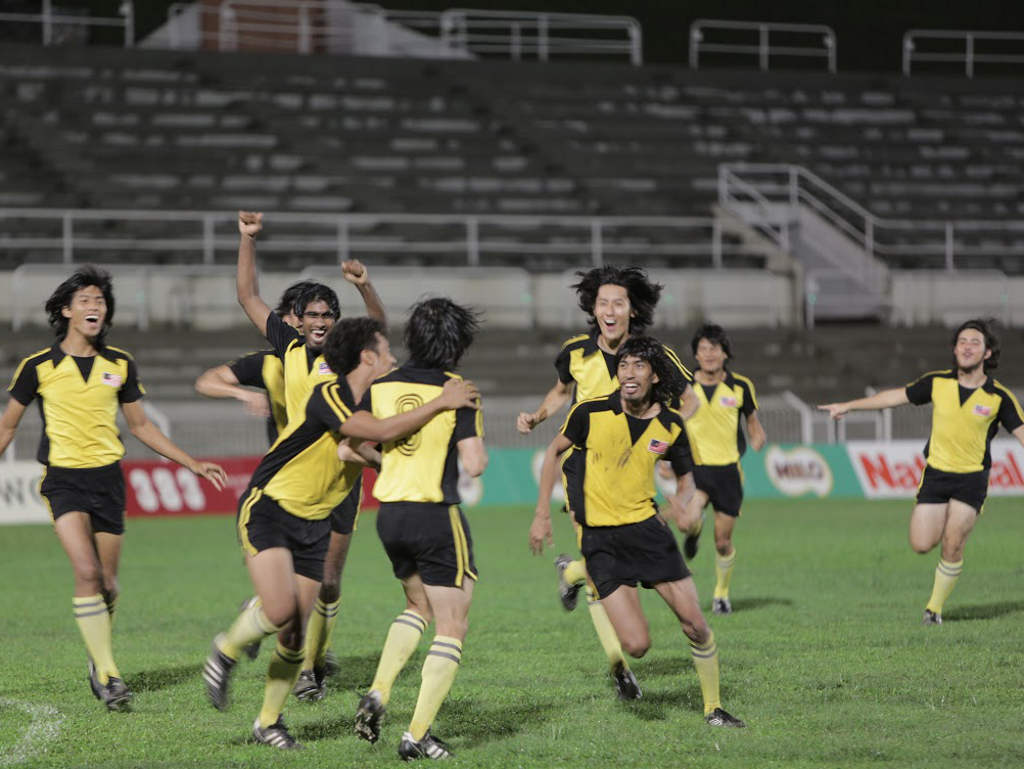 9) Raging Bull (1980)
The movie that famously got robbed of a Best Picture Oscar, which in turn, went to Robert Redford's grief-stricken melodrama called "Ordinary People". The infamous Best Picture snub aside, Martin Scorsese's epic biographical drama centres on the Italian-American middleweight boxer Jake LaMotta not only emerged as one of the finest boxing movies ever made but also showcased among the career-best works from the director and his frequent muse Robert De Niro. Shot in stark black-and-white, "Raging Bull" successfully captured the raw intensity of the boxing fights onstage as well as the gritty character-driven psychodrama detailing on LaMotta's inner struggles. De Niro definitely gives his all as Jake LaMotta, even going to an extreme length of gaining almost 22kg to play the out-of-shape and older version of the character — the kind of method acting that earned him a well-deserved Oscar for Best Actor.
10) Rocky (1976)
No boxing movie would be complete without nary a mention of "Rocky", the first movie in the lucrative film franchise that turned the then-unknown Sylvester Stallone into an overnight Hollywood sensation. A prime example of a movie that brilliantly showcased the classic underdog tale of a man going the distance to beat against all odds and fight till the end no matter the cost, it's hard not to get moved by the movie's inspirational and feel-good factors. "Rocky" also famously toppled over notable favourites including "Taxi Driver", "Network" and "All The President's Men" to win the coveted Oscar for Best Picture.
11) Shaolin Soccer (2001)
Who could have thought that blending the age-old soccer film genre with kung fu fantasy undertone can be this wildly entertaining? Stephen Chow — who pulled off triple duties as star, writer and director — goes all out in "Shaolin Soccer" with the legendary Hong Kong funnyman's mo lei tau (nonsensical comedy) trademark. The cartoonish special effects are as gleefully over-the-top as they get but that's the whole point of the movie. It's the kind of comedy that wants you to sit back and enjoy all the wacky fun while Stephen Chow's hilariously deadpan turn as Sing along with his equally entertaining co-stars, made "Shaolin Soccer" an undisputed genre classic.
12) Space Jam (1996)
Get this: Michael Jordan, Bugs Bunny and Bill Murray all appears in one movie. What's not to like about this energetic live-action/animation hybrid of a basketball comedy? The otherworldly premise itself is a crowd-pleaser: a story about the Looney Tunes cartoon characters seeking the help of a retired NBA superstar (Michael Jordan playing himself) to win a basketball match against a team of muscular aliens nicknamed the Monstars. And for the record, the non-actor Michael Jordan actually possesses quite a charming personality in his movie debut.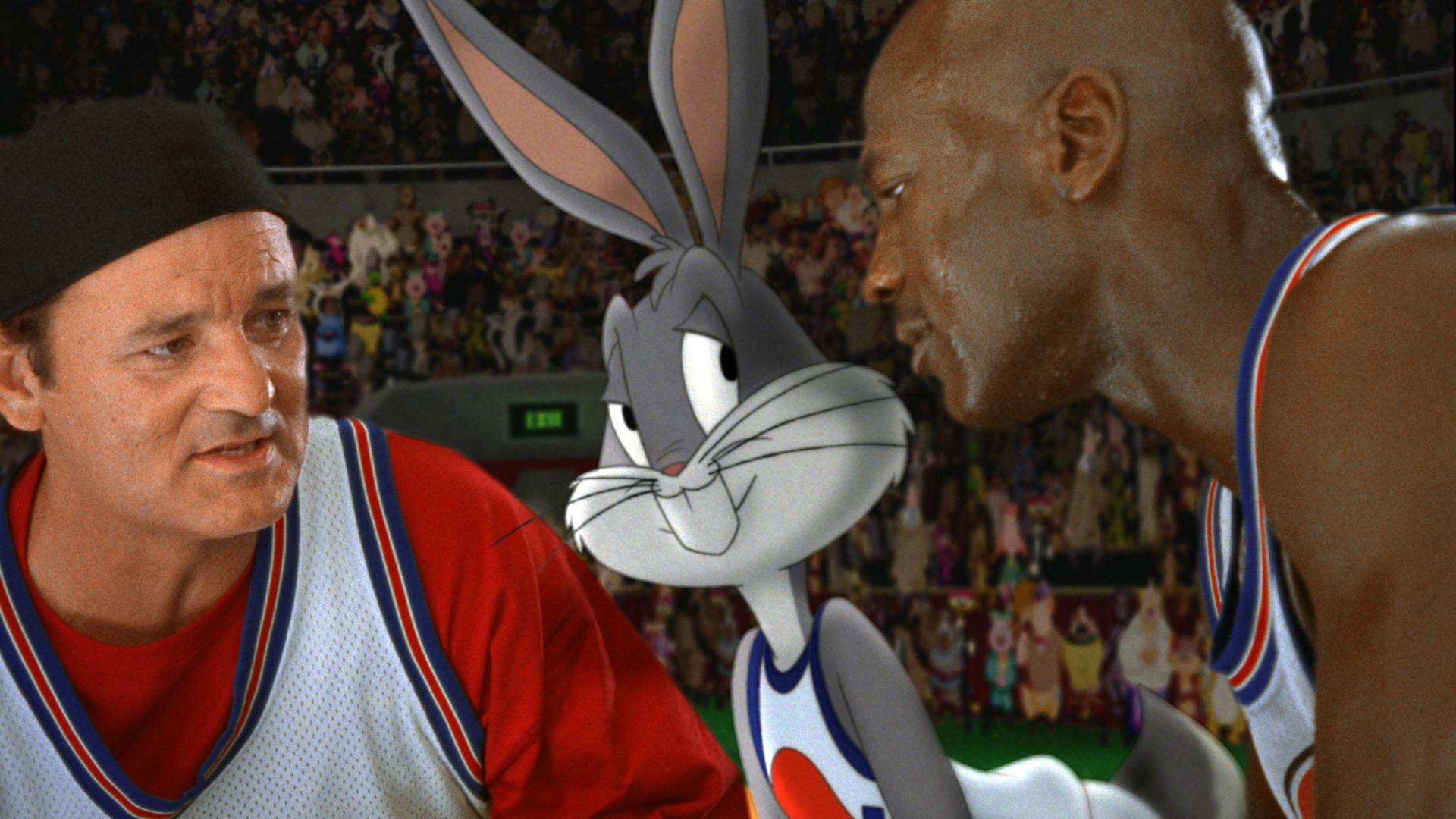 13) The Goal! Trilogy (2005-2009)
The "Goal!" trilogy — "Goal!" (2005), "Goal II: Living The Dream" (2007) and "Goal III: Taking On The World" (2009) — revolves around Santiago Munez (Kuno Becker), an aspiring Mexican-American football player looking to fulfil his dream to play football professionally. All three movies left no cliches unturned but the "Goal!" trilogy remains notable for featuring actual football players including David Beckham, Alan Shearer, Steven Gerrard and Zinedine Zidane.
14) White Men Can't Jump (1992)
From baseball (1988's "Bull Durham") to basketball, director Ron Shelton made a successful transition switching between different sports genres like the back of his hand. Although "White Men Can't Jump" involves basketball games, it's pretty much a movie about a pair of street hustlers (Wesley Snipes and Woody Harrelson) looking to score big money on streetball competitions. The result is a fresh, often profanity-laden take on the otherwise typical basketball film genre. Of course, the movie wouldn't have worked if not for Wesley Snipes and Woody Harrelson's excellent buddy-film chemistry and Shelton's engaging direction.
15) Wimbledon (2004)
Tennis may be a popular sport but you'll be surprised there aren't that many movies about it. Which brings us "Wimbledon", a romantic comedy in the guise of a sports film about the washed-up pro tennis player (Paul Bettany's Peter Colt) meeting a young player (Kirsten Dunst's Lizzie Bradbury) before they fall for each other. As the romantic-comedy part is as generic as it goes, director Richard Loncraine at least manages to make amends when it comes to capturing the tennis game itself. Here, he finds new and innovative ways of staging the tennis sequences as visually captivating as possible ranging from slow-motion to point-of-view shots and other multiple camera angles. It also helps that both Paul Bettany and Kirsten Dunst made quite a charming impression in their otherwise underwritten roles.