Every bride dreams of being like a princess on her wedding day. But perhaps, everyone's perception of a "princess" is different? We've been trying to live out the "don't judge" motto, but we're only human and we draw the line here. Besides that, others agree with us on these ridiculous wedding dresses as well. Maybe you could help us figure out why would anyone choose these wedding dresses?
---
1) Dress? You mean rubber gloves?
Perfect for the brides who like to perform heavy-duty cleaning, we suppose?
2) Perfect for Winter Weddings
Say what? This was from YSL?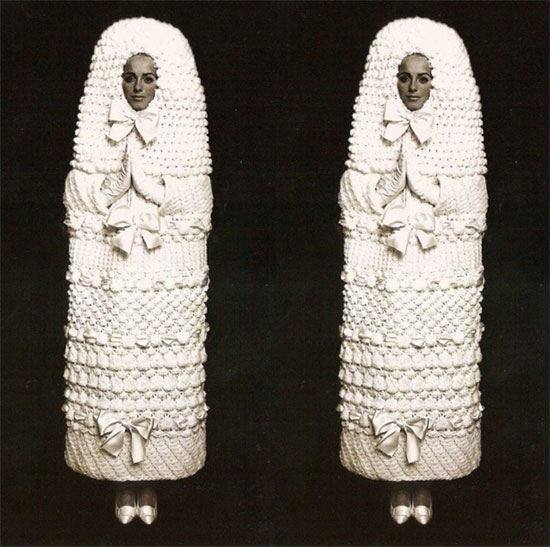 3) "I'm always hungry during weddings, especially my own"
"Say no more, I gotchu fam."
4) Need a hand, or four?
We're not sure why they didn't make it eight though.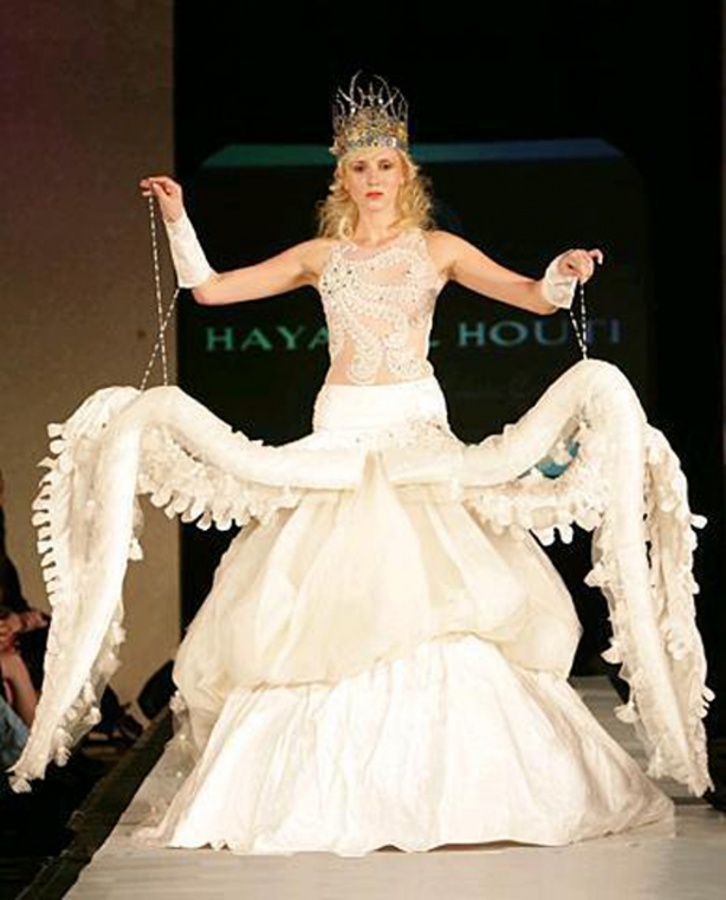 5) Who stole all the toilet paper?
… the bride. She needs it for her dress!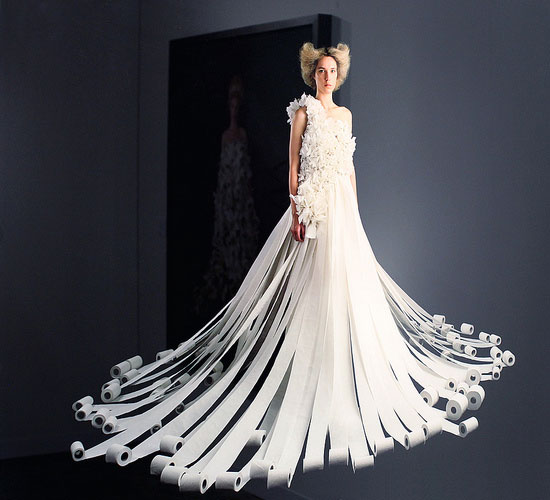 6) *speechless*
Why would anyone want to uh, showcase that?
7) "I am my own fairy godmother"
Great mindset, not so great dress. Your poor husband is literally crushed!
8) Comfortable in my own skin
So comfortable that she doesn't need cloth to cover her middle! Either that, or she's trying to show off her baby bump?
9) Let's get straight to it
Who needs clothes when you have body paint? Plus, nothing to get in your way after the wedding night!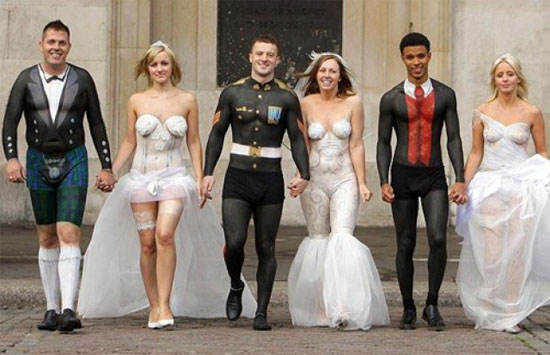 10) Flower? Snowball?
We can't tell what her dress is supposed to be. Any ideas?
11) Perfect for tropical weddings!
Not only does this dress show off your legs, but it also prevents mosquito bites!
12) So ready for a baby
Look at that dress! It practically screams put a baby in my belly!
13) 1,500 cream puffs just for you
Her husband made her dress, so how could she say no to it, even if it's all cream puffs?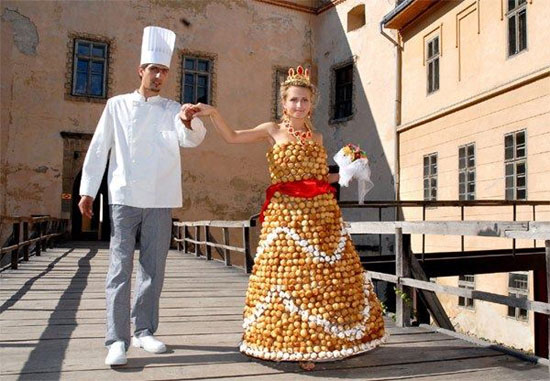 14) Dress? No need lah!
Who needs a dress when you have belts to criss-cross and a tutu skirt?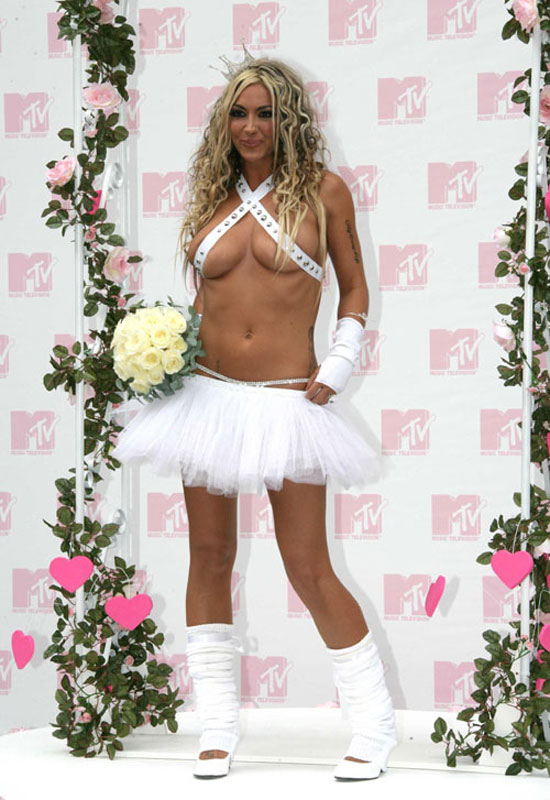 15) "Excuse me, the door is not big enough"
We're not sure why anyone would design and/or wear a blocky, rectangular dress?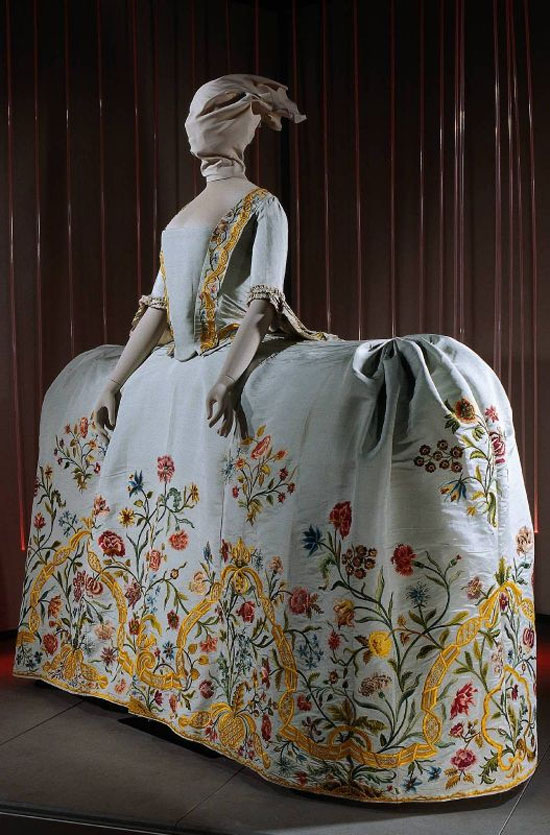 Disclaimer: All these are the opposite of "recommendations". We highly do not recommend that anyone get wedding inspo from here.
---
https://www.facebook.com/tallypressmy/