As these 10 Malaysian Tycoons exemplify, success isn't measured by how many degrees and certificates one obtains. Each has made a name for themselves in some way, and all are successful in their own right. They've done this through sheer hard work, and without the added advantage of a college/university degree. Though later in life some may have received awarded honorary degrees for their achievements in their respective fields, they made it big without paper qualifications.
---
1) Teh Hong Piow
Tan Sri Dato' Seri Dr. Teh Hong Piow is the chairman of Public Bank, and as one of Malaysia's wealthiest, a common name on the Forbes list. He was born in Singapore, and studied there from primary till secondary school. At 20, he began his banking career as a clerk in Overseas-Chinese Banking Corporation, where he climbed the corporate ladder steadily. It is a testament to his hard work and dedication that he is where he is now.
2) Lee Shin Cheng
Today, Tan Sri Dato' Lee Shin Cheng possesses an Honorary Degree from University Putra Malaysia for his success. Some sources mention that he quit school at 11 to support his family by selling ice-cream. It is said he did so for four years before returning to school to complete his high school studies. Following this, it is uncertain what his next move was in terms of beginning his career, but as the head of IOI Corporation Berhad, it's clear he made all the right moves.
3) Yeoh Tiong Lay
As founder of YTL Corporation, Tan Sri Yeoh Tiong Lay has stakes in construction, hotels, and technology. This self-made billionaire achieved all his successes without a college degree. He's an alumnus of Hin Hua High School in Klang, where he completed his secondary education. Grateful to his past, he's used his wealth to provide for his alma mater – by improving facilities there. Though he didn't continue his studies after high school, he received an Honorary Doctorate in Engineering from Heriot-Watt University.
4) Syed Mokhtar Al Bukhary
Tan Sri Syed Mokhtar Al Bukhary is the head of an empire today and is known for his involvement in businesses within the transportation, logistics, property development, and power generation industries, among others. Another familiar name on the Forbes list, he's got a net worth of $1.8 billion. Though he's a high school dropout, his success today has allowed him to create the Albukhary International University, that provides full tuition to fund poor students.
5) Kuan Kam Hon
Kuan Kam Hon's success is proof that you don't need a degree to make it big in the business world. He founded Hartalega Holdings despite not completing his high school education. It is one of the most successful glove companies in the world, exporting products internationally. His net worth as of June 2017 is at $1.51 billion.
6) Vincent Tan
It's safe to say that all Malaysians have visited a Vincent Tan owned business at some point. He heads conglomerate Berjaya Corporation. In fact, if you're enjoying a McDonald's meal today it's because he brought in the franchise in 1980. Tan Sri Dato' Seri Vincent Tan is also known internationally, as the owner of English League club Cardiff City. Quite a big deal for someone who dropped out of school at the tender age of 16 to become a clerk.
7) Danny Tan Chee Sing
Keeping it in the family, we have Vincent Tan's younger brother Tan Sri Danny making the list as well. He completed high school, and like his brother before him achieved success as a self-made billionaire. He founded Tropicana Corp Berhad in the 90s, and though he's retired now, his son manages the company and he owns about 70% of the company's shares.
8) Lim Kang Hoo
Tan Sri Dato' Lim Kang Hoo is the man behind Waterfront Holdings, a major developer. Though his name is associated with controversial news, one cannot deny that he has made quite a name for himself and his business despite not having a college degree. In fact, he began work in the construction business not long after completing secondary school, at the time supporting his family's business.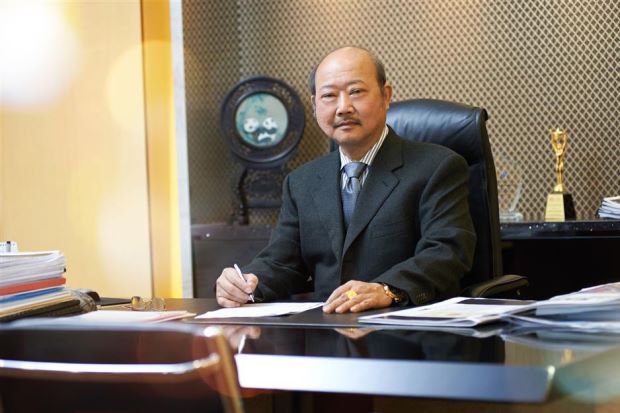 9) Tan Chin Nam
Without Dato' Tan Chin Nam, Mid Valley Megamall wouldn't have come about. That's just one of his many notable contributions to the local economy.  Beyond Malaysia, he was involved in the restoration of buildings in Australia – namely Queen Victoria Building and Capitol Theatre in Sydney. Not bad at all for someone who dropped out of high school.
10) Lim Goh Tong
Though he's since passed away, one cannot deny the influence he had on Malaysia, by transforming Genting Highlands into the success it is today. He was truly a visionary, considering how he was able to turn a unventured area into a booming casino resort. Though he was fortunate enough to study, the sudden passing of his father when he was 16 meant he had to leave school to find work and financially support his family. It is truly an inspiration when you realize he achieved so much through sheer dedication and hard work.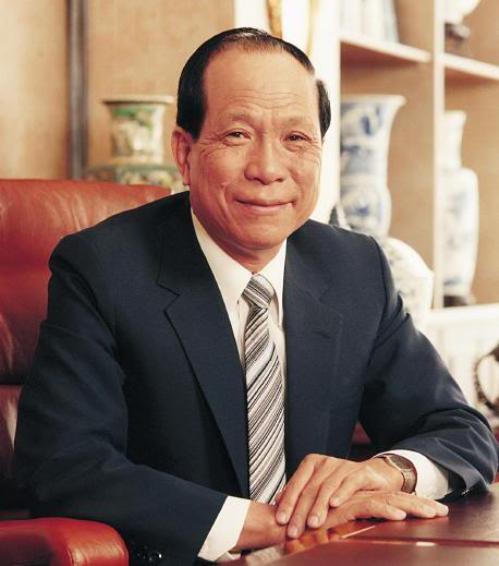 ---
https://www.facebook.com/tallypressmy/