Hotel is usually the first thing on (every)one's mind when it comes to spending a night while you are on vacation. But you can always opt for something different such as the Airbnb service to rent an apartment, a house or other uniquely-constructed properties like castles and tree houses. Keep reading as we list down 10 of the best and unique Airbnb stays around the world in alphabetical order!
---
1) Afghani Yurt (Nuremberg, Germany)
Fancy staying in a different kind of house? Welcome to the Afghani Yurt, where you get to experience what is "live off the grid". The yurt actually refers to a round tent-like house originated by nomadic Mongolians and Turkic tribes back in the olden days. You will be provided with some of the basic necessities here such as a bed, electricity and candles. But don't expect television or even running water since you have to live the old-fashioned way where a basin is used to wash clothes or brush your teeth. Definitely not for everyone but it's the kind of once-in-a-lifetime experience worth trying.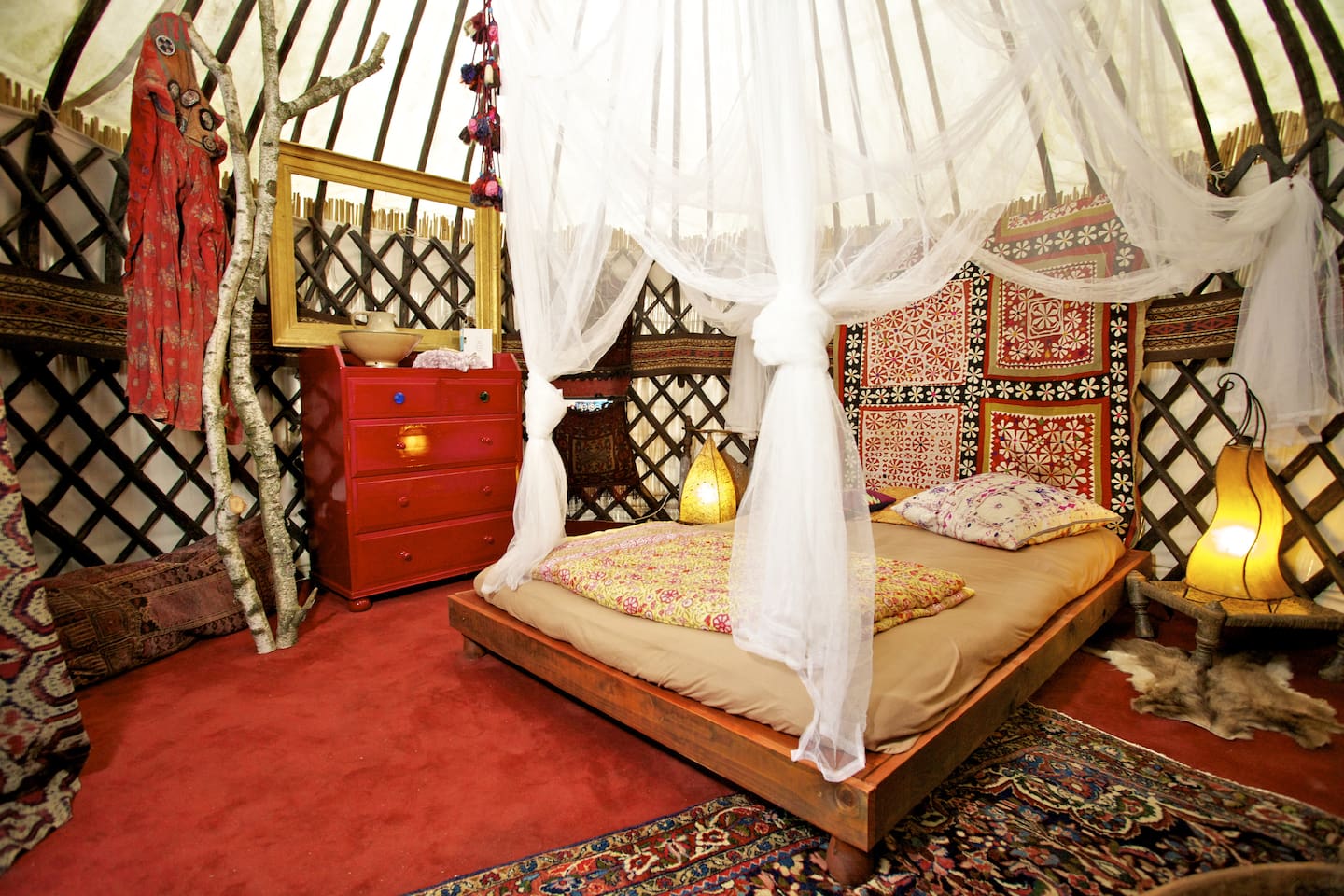 2) Casa Barthel Treehouse (Tuscany, Italy)
This is not your average kid's treehouse that you usually seen in a movie. Instead, the treehouse at Casa Barthel in Tuscany comes offers the likes of a kitchenette, a bathroom, a queen size bed and even an outdoor terrace that allows you to immerse into the tranquil view of the Tuscan greenery.
3) Cube House (Rotterdam, Netherlands)
One word: Instagram-worthy. That pretty much sums up the uniquely-designed bright yellow Cube House in Rotterdam, Netherlands. The Cube House is dreamt up by Dutch architect Piet Blom in the 1970s and it consists of three floors, complete with bedrooms, bathroom and WiFi connection. You don't even have to worry about the transport since it located just next to the Rotterdam Blaak railway station.
4) Dairsie Castle (Scotland)
Ever wonder what it is like to live in a castle? Here is one that might interest you: the Dairsie Castle, which has an illustrious history stretching for over 850 years. It has a total of six bedrooms and each comes with its own name. For instance, "The Learmonth" refers to the family that owned Dairsie for a century before they sold the property to Archbishop Spottiswoode in 1616. The room itself, which is located at the lower tower, comes equipped with a double bed and an en-suite bathroom. At the heart of the castle lies "The Great Hall", which features a 12-seater dining table, a living space and a minstrel's gallery. You can also get to explore the six acres of land surrounding the castle, which includes the likes of a walled Herb Garden, an apple and plum orchard and a watchtower overlooking the garden and the meadow area.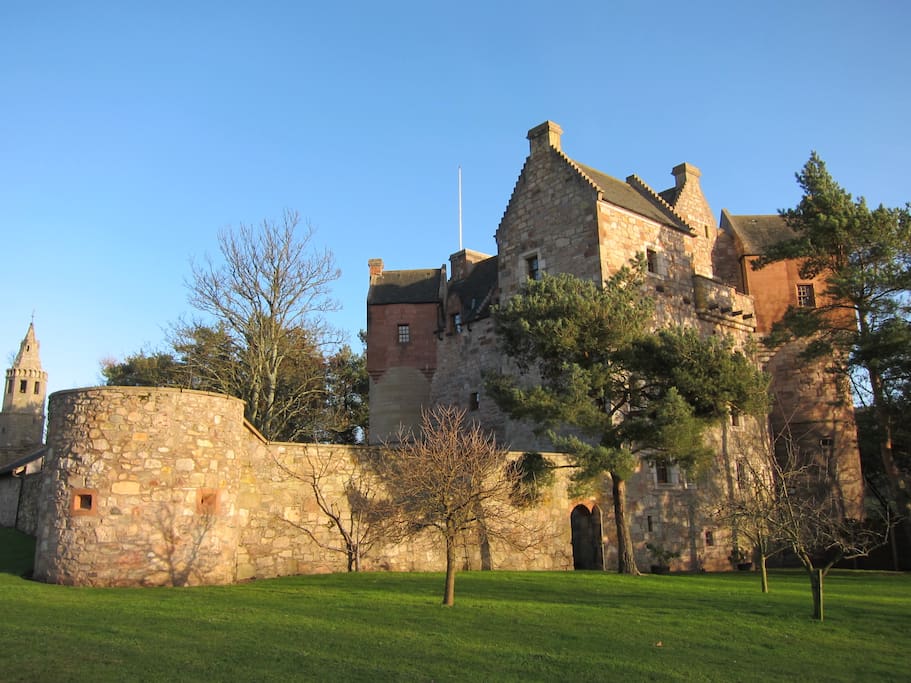 5) Geodesic Dome (Los Baños de la Luz, Spain)
Get in touch with the nature at the Los Baños de la Luz's Geodesic Dome in Facinas, Spain. The dome-like house, which is shaped like an igloo on a wooden platform, comes complete with an adjacent deck and a dinner table. If you are looking to cook your own meal, you can use the community kitchen and dine at the wooden table in the middle of the outdoor terrace.
6) George Town Heritage House (Penang, Malaysia)
If you are planning a trip to Penang, forget about staying at a conventional hotel once in a while. Opt for something different such as this two-floor colonial-style Chinese shophouse at the Unesco Heritage Zone in George Town. The shophouse itself dates way back to 1840 but it was painstakingly renovated to preserve its old-school charm. It comprises a spacious 3,000 square foot, complete with bedrooms, bathrooms and a fully-equipped kitchen.
7) Jack Sparrow House (Cornwall, England)
One look at this bright-coloured cottage and the word "fairytale" instantly comes to mind. It even has a name: the Jack Sparrow House (no, it has nothing to do with that Jack Sparrow from Pirates of the Caribbean series). But don't let the tiny size fool you. It has all the essential amenities like a bedroom, a toilet and a kitchenette within the cramped yet well-designed interior.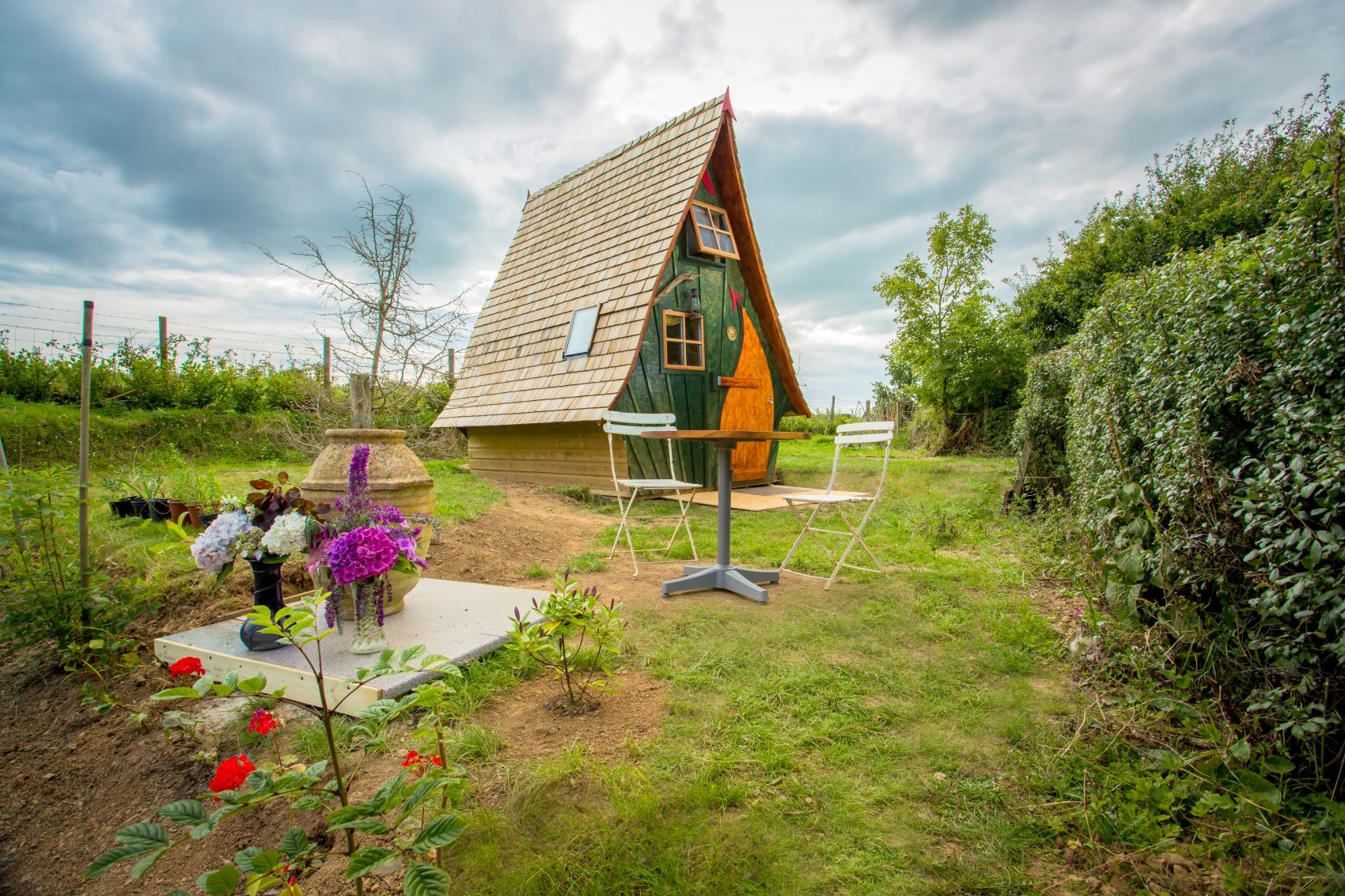 8) Shell House (Isla Mujeres, Mexico)
This seashell-inspired house sure looks like a cinematic prop for an underwater adventure film. But the reality is, this famous property located within the gated community in Isla Mujeres is designed for staycation purposes. It comes equipped with a private pool, kitchenette, BBQ area and WiFi connection. If that's not enough, the Shell House offers you a stunning view of the Caribbean ocean.
9) Sunrise Bamboo House (Bali, Indonesia)
Sit back and relax at this dream house made entirely from bamboo sourced from the local jungle. Not just a mere bamboo house, but a unique structure shaped like a leaf. The Sunrise Bamboo House, which sits on the edge of the Ayung River valley, has four levels in total. It has everything from an open lounge and a fully-furnished kitchen to a master bedroom and a workspace, complete with WiFi connection. The fourth floor is particularly the highlight here since it offers a panoramic view of the Ayung river as well as its surrounding jungle.
10) Villa Machiavelli (San Casciano, Tuscany, Italy)
Looking to live like a king and a queen? If money is not an issue, then you might want to check out the luxurious 10-bedroom mansion of Villa Machiavelli in San Casciano. This is an ultimate staycation at its finest, complete with indoor & outdoor pools, a gym and a terrace where you can immerse in the stunning views of the lush countryside. You can even take a ride on a helicopter to take you around the vineyards and olive groves of this majestic estate.
---
https://www.facebook.com/tallypressmy/