Congratulations! Your little one is about to arrive, and you're about to be parents for the very first time! How are you feeling? Excited yet nervous? Panicky? To make sure you're all prepared for your baby's arrival, here's a simple checklist for you to go through. Of course, a lot depends on how you want to raise and take care of your baby, but these baby essentials should be great to start you off!
---
1) Baby Cot
Your baby is going to be sleeping. A lot. And that means that he or she will need a specific sleeping place! Baby cots are a great choice due to their fence-like structure which helps keep the baby safe, but you can also explore other options such as baby bouncers or baby spring cots for day time napping. You would also need a mattress and sheets for the baby cot, as well as a pillow. For ultimate comfort for your baby, you might also want to get some organic bamboo blankets.
2) Car Seat
A car seat is of utmost importance for your baby's safety, especially if you're going to be driving your baby around pretty often. In the event of an accident, the car seat will help provide maximum protection for your baby – they're designed that way. A baby isn't merely just a mini-sized version of adult humans, but they also have different proportions, and still pretty much under-developed. There are also car seats for different age groups, so keep an eye out for when you need to change to the next car seat.
3) Pram/Stroller/Carrier
If you want to know, prams are used to hold babies till they can sit up, while strollers are used to transport children that already are able to sit up. However, they're pretty much used interchangeably. A carrier makes you do all the work – it's a harness you put your baby in and strap it to yourself. Most parents would definitely opt for prams/strollers at some point, but if you want to have closer skin-on-skin contact with your baby, consider a carrier as well!
4) Diapers & Baby Wipes
Well… this is the not-so-fun part. Definitely a necessity, you're going to want to stock up on a lot of diapers, washable nappies, or both. To complete the whole package, you will also need some baby wipes, nappy cream and maybe even a changing mat. Baby wipes aren't just for the baby's bottom too; they're pretty handy to carry around to wipe anything during baby's outings.
5) Baby Clothes, Mittens, Booties
Now you may enjoy this part. Shopping for your baby's clothes! The best things to get for your baby are rompers and onesies, as they can be worn from the bottom up. Onesies usually have plenty of strategic buttons, making it easy to put on and remove. Mittens and booties are important to keep your baby from scratching him- or herself, as well as to keep them warm. There are onesies that completely cover the baby's feet, which are best because even the youngest babies can kick off socks and booties. You may also love matching outfits for you and your baby!
6) Nursing Bra
If you're planning on breastfeeding your baby, you may want to invest in a nursing bra. During pregnancy, your body may undergo some changes, and going without a bra after delivery isn't a smart option – your breasts are going to need all the support they can get. Nursing bras are great because they have flaps that drop down and allow easy access to your nipple without having to take off your whole bra. Also, to help with leaking, you may want to consider nursing pads, which are absorptive pads placed between your breast and your bra. You can also get nursing dresses, nursing tanks and nursing T-shirts!
7) Breast Pumps & Storage Bags
For moms who are unable to feed the baby "directly" yet want to continue breastfeeding, breast pumps and storage bags are your next best option. Certain times a day you could use breast pumps to pump your milk, and store it for later use. You have to be careful about storing your milk to keep it fresh at different temperatures, so make sure you label your bags just to be sure! In that case, you'll be needing baby bottles too!
8) Bibs & Handkerchiefs
Your baby may or may not make a mess out of meals, but he or she is definitely going to drool. And that is where bibs and handkerchiefs are going to come in handy! Bibs are great to keep food or milk off baby's clothes, and could even be a conditioning tool to let baby know it's meal time. Bring handkerchiefs everywhere you go, because you're going to need to wipe baby's drool every other minute, if not second.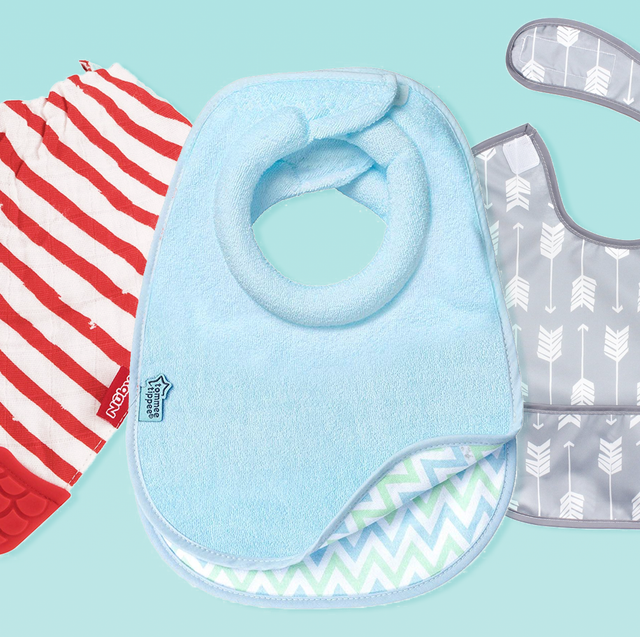 9) Baby Bathtub
Baby bathtubs, because you can't exactly shower a baby without it slipping right out of your arms. Some baby bathtubs come with an non-slip insert where your baby can kind of sit up, putting the head in a higher position, which is also safer. In the bathtub, your baby can discover water, and you can also easily clean baby with a soft washcloth. Hooded towels and mitts are also a good idea for drying and keeping your baby warm after bath time, and for gently cleaning the baby during the bath.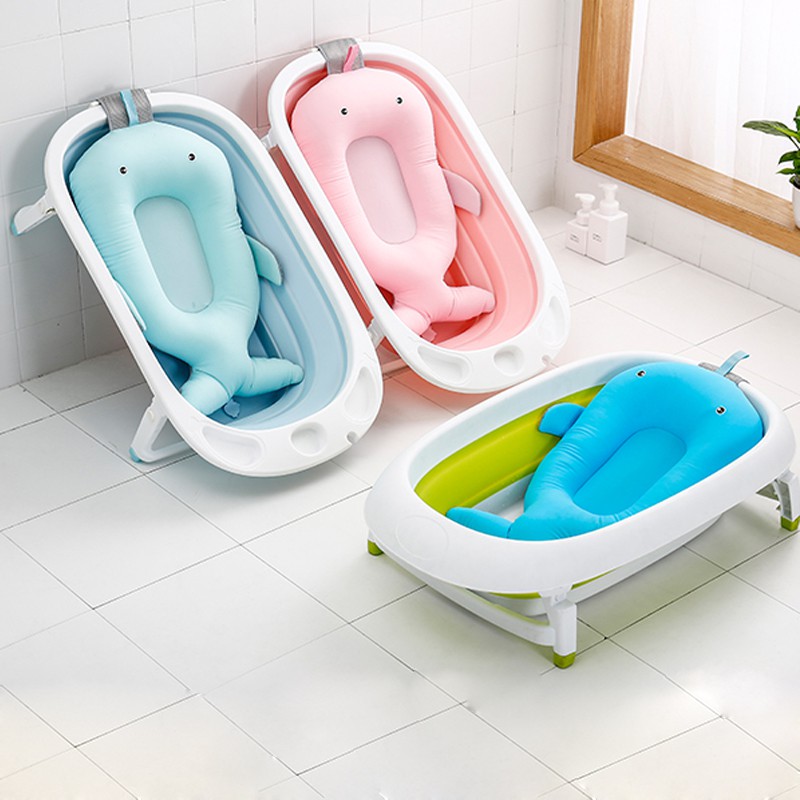 Image Credit: shopee.com.my
10) Swaddles
A swaddle is basically a cloth you wrap your baby in, but did you know that they're multifuctional? Besides used for swaddling, swaddles can also be breastfeeding covers, cot sheets and burp cloths among other things! In short, swaddles may just become the thing that brings the most comfort to your baby. If you're thinking about making your swaddle really special or planning to get one as a gift, consider personalisation by RAPH&REMY for a truly unique one!