The late Audrey Hepburn, best known for her legendary roles in Roman Holiday (1953), Breakfast at Tiffany's (1961) and My Fair Lady (1964), has once quoted: "Let's face it, a nice creamy chocolate cake does a lot for a lot of people; it does for me." After all, who can resist a heavenly slice of chocolate cake? That being said, here is the list of 7 irresistible chocolate cakes you should try around Klang Valley in alphabetical order.
---
1) Bijan Bar & Restaurant
Look beyond the menu's delectable offerings of fine Malay cuisine such as Cucur Udang (Prawn Fritters) and Rusuk Panggang (Grilled Ribs), Bijan Bar & Restaurant knows how to satisfy their customers with a sweet ending. If you have a room for more, don't miss their signature Chocolate Durian cake. The cake offers the best of both worlds, thanks to its winning combination of chocolate and durian cream layered in between alongside a generous coating of rich chocolate ganache.
bijanrestaurant.com | FB: Bijanrestaurant | IG: @bijankkl
2) Cake Jalan Tiung
At the heart of Shah Alam lies a brightly-lit bakery cafe that offers a scrumptious range of cakes. If you love all things chocolate, Cake Jalan Tiung has them in spades. But their best-selling Salted Caramel & Chocolate is simply irresistible. The chocolate cake itself is spongy, while the vanilla buttercream and salted caramel add the richness to this overall dessert.
FB: cakejalantiung | IG: @cakejalantiung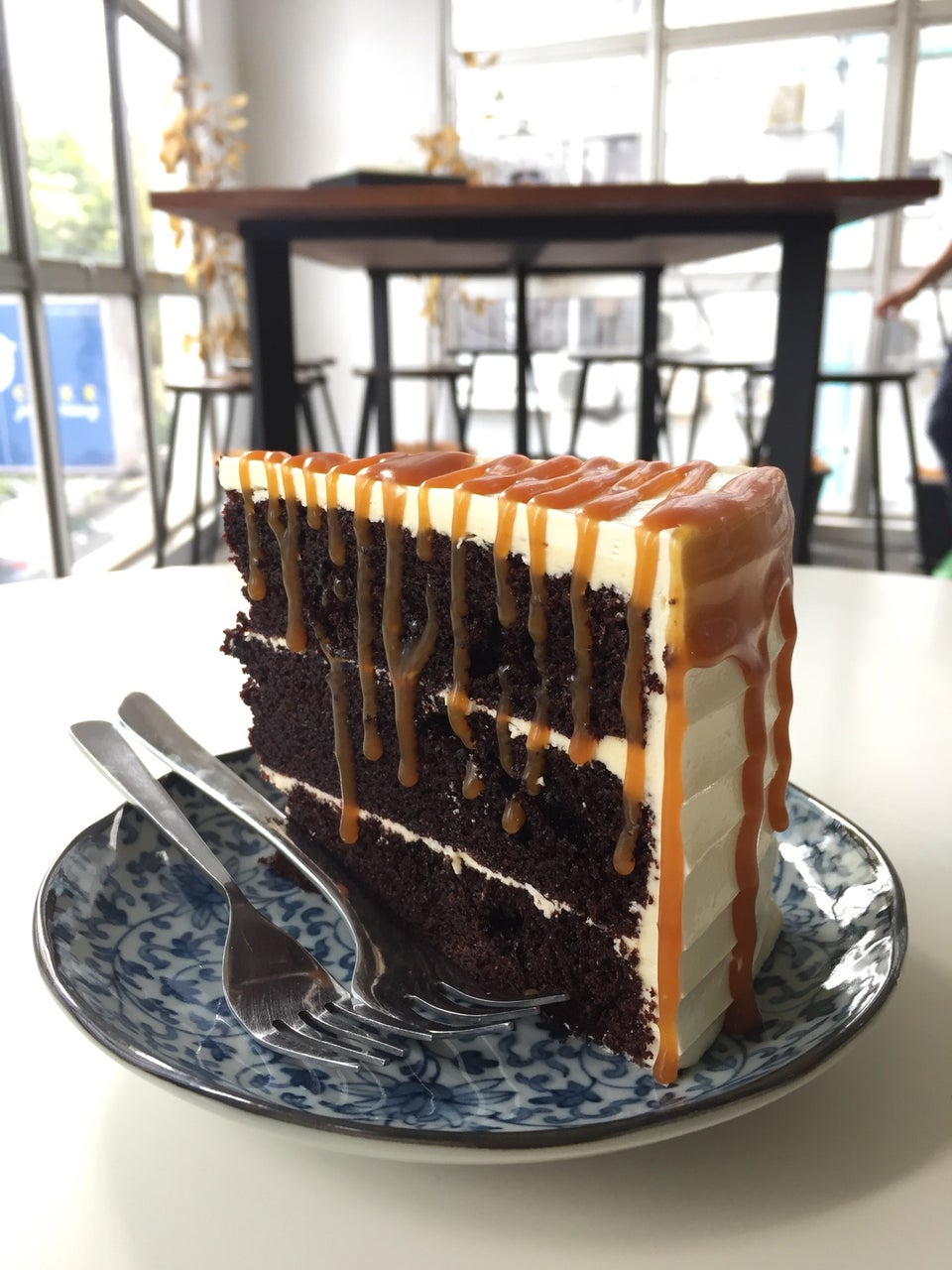 3) Jaslyn Cakes
Jaslyn certainly knows best when comes to baking cakes. Among them are her Salted Caramel Ganache, a sinfully rich chocolate cake packed with salted caramel goodness. If that's not enough, the thick coating of chocolate ganache seals the deal for this can't-miss chocolate cake.
jaslyncakes.com | FB: jaslyncakes | IG: @jaslyncakes
4) Le Trianon Cakes
There are only two types of chocolate cakes offered at Le Trianon Cakes: the premium 3-layer "Trianon" (dark chocolate, cocoa powder and chocolate praline) and "Chocolate Heaven" (dark chocolate coated with chocolate ganache). Despite limited choices, the cakes are like dreams come true for those who love their chocolate delectably rich and dense.
letrianoncakes.com | FB: letrianoncakes | IG: @letrianoncakes
5) Naughty Nuri's
Their succulent BBQ spare ribs may have been their main specialty, but Naughty Nuri's is more than just a gastronomic haven for all things porky. For dessert, you gotta try their "Mt Buleleng Inspired Sizzling Bacon Chocolate Cake". As weird as it may sound, the chocolate cake and bacon combo are actually interesting. Topped with a vanilla ice cream and melted chocolate ganache sizzling on a hot plate, this dessert offers the kind of sweet-and-savory sensation that feels like an adventure within your taste bud.
naughtynuriskl.com | FB: probablythebestribsintheworld | IG: @naughtynuriskl
6) Swich Cafe
Swich Cafe's selection of Valrhona Chocolate cakes is all drool-worthy. But for all the add-ons such as berries and salted caramel, nothing beats the classic Valrhona Chocolate cake. The cake's velvety rich Valrhona chocolate, coupled with a thick coating of chocolate ganache on the outside, is best described as a pure indulgence for any die-hard chocolate lovers.
swichcafe.com | FB: swichcafekl | IG: @swichcafekl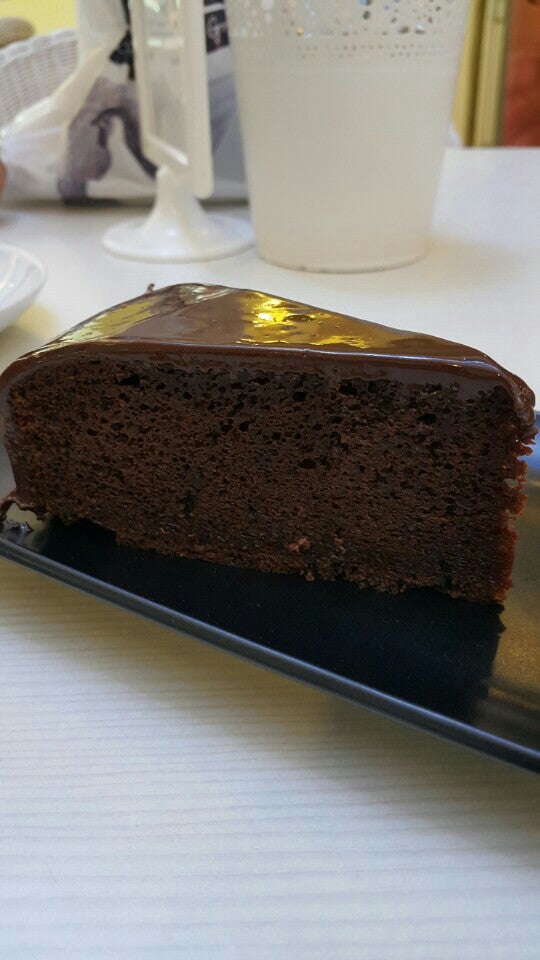 7) Yellow Brick Road
The only entry in this list that comes with an… alcoholic twist. That twist in question is a mix of Guinness Stout and Baileys which gives the chocolate cake an added dimension of robust flavor.
FB: yellowbrickroadcafe | IG: @yellowbrickroadcafe
---
https://www.facebook.com/tallypressmy