Everybody needs a timeout once in a while. If you are looking to escape the hustle and bustle of city life, why not head out to a hot spring? It will give you a much-needed soothing water therapy to de-stress yourself. Here are 7 hot springs you can visit in Malaysia.
---
1) The Banjaran Hotsprings Retreat (Ipoh, Perak)
The Banjaran Hotsprings Retreat is an award-winning hotsprings resort. Thanks to its serene location amidst the majestic Paleozoic limestone hills and world class facilities. Dip in the geothermal hot springs or surrender yourself to various spa treatments, while enjoying the lush greenery at The Banjaran!
2) Lost World Hot Springs & Spa (Ipoh, Perak)
Here is another tranquillity gem in Ipoh – a hot springs paradise which also houses a water theme park. Now, this is what we like to call the best of both worlds! Immerse yourself in the natural mineral hot springs such as the Saphira's Lair, Infinity Pool and Top Of The World Pool. If you are looking for more privacy, the Crystal Pool is the way to go.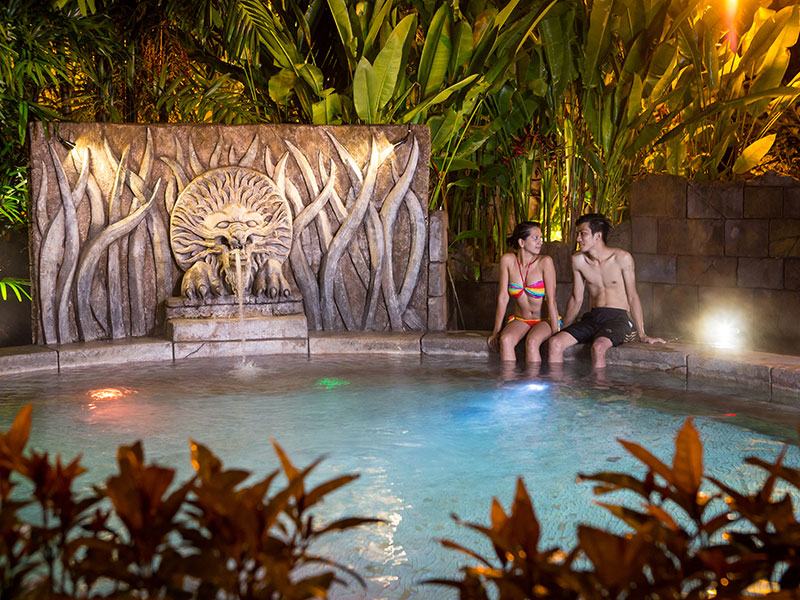 3) Sungai Klah Hot Springs Park (Sungkai, Perak)
If you happen to pass by Sungkai, make a stop and rejuvenate at Sungai Klah Hot Springs Park before continuing your journey. This retreat is a popular spot among many locals, thanks to its vast hot springs pool and the egg-boiling attraction. You can also go for a barefoot walk along the water reflexology path or soak in a private Jacuzzi with your loved ones.
4) Air Hangat Village (Langkawi, Kedah)
Also known as Ayer Hangat Village, this therapeutic spot is famous for its three-tiered hot springs fountain. The hot springs itself is sourced from a rare natural salt water, which may help relieve joint pain, muscle sores and even detoxify your skin.
5) La Hot Spring (Jerteh, Terengganu)
It is said that soaking in a sulfur-rich hot springs water can boost our immune system, relieve arthritis and alleviate various skin conditions such as eczema and diaper rash. This is where La Hot Spring in Terengganu comes in, a place where you can enjoy your soaking therapy amidst the forest reserve.
6) Merapap Hot Spring (Lawas, Sarawak)
Located about 70 km away from Lawas town, this hidden paradise houses a spa-worthy hot spring pool sourced from the mountain. Best of all, you can enjoy all the soaking in the middle of a jungle. If that's not enough, there is a nearby Trusan river suitable for some exciting kayaking experience.
7) Poring Hot Springs (Ranau, Sabah)
While the main attraction in Kinabalu Park is no doubt the towering Mount Kinabalu, there is one retreat you can't afford to miss – the Poring Hot Springs. Ideal for those who want to ease up their bodies after a long hike.
---
https://www.facebook.com/tallypressmy/