Happy National Day! Merdeka! Malaysia celebrates its 61st Independence Day today, and in conjunction with this joyous occasion, we have put together a list of statements about our country, and it's up to you to decide if they're true or false. Fancy yourself a true anak Malaysia? Well, let's see how many you can get correct in this "How Malaysian Are You?" quiz!
---
1) The total length of Malaysia's highways is longer than the earth's circumference
True. Malaysia's ever-expanding network of highways already measures more than 65,000 km, whereas the earth's circumference is 40,075 km.
2) The national flower is Malaysia is the Rafflesia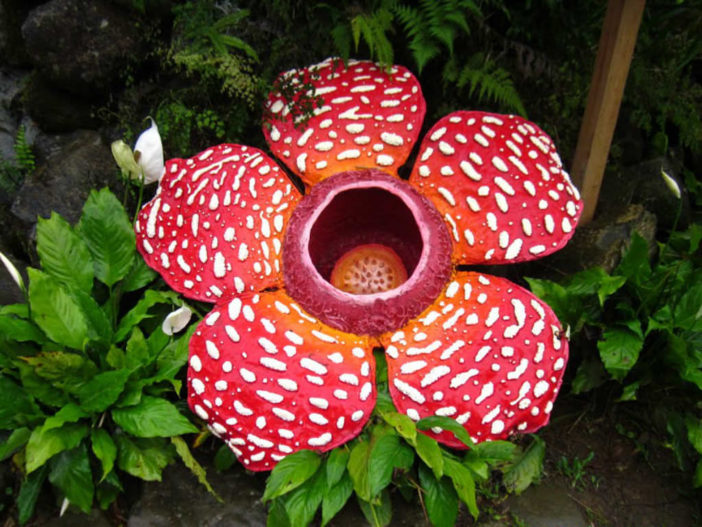 False. You need to go back to primary school if you got this wrong! Our national flower is the Hibiscus, whereas Rafflesia holds the title of "largest flower in the world".
3) "Negaraku" was originally the state anthem for Pahang
False. "Negaraku", originally "Allah Lanjutkan Usia Sultan", was the state anthem for Perak. During the time of independence, we didn't have a national anthem yet, and then-Home Affairs Minister Tunku Abdul Rahman organised a nationwide competition to select one. Unfortunately, he didn't find any suitable ones from a total of 512 entries, and decided to adopt the Perak state anthem instead.
4) Malaysia has the world's largest roundabout
True. Well, kind of. Measuring 3.5 km in diameter, the roundabout in Putrajaya near the Prime Minister's office is claimed to be the world's largest roundabout. However, Trinidad & Tobago claims that their "The Savannah" holds this title. Till today, there hasn't been a clear answer yet.
5) Langkawi is an archipelago of 109 islands
False. Langkawi consists of 99 islands, and the largest island among them is well… Langkawi itself.
6) Malaysia is the only place in the world where war against Communism was won
True. In 1960, Malaysia put an end to the guerrilla warfare that lasted for 12 years, known as the Malayan Emergency.
7) Kinabalu Park is Malaysia's first UNESCO World Heritage Site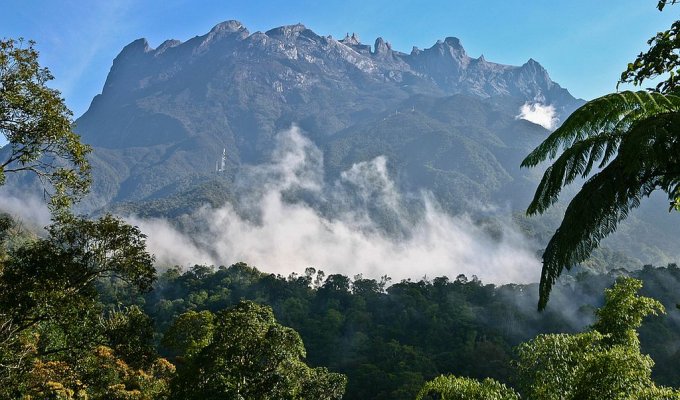 True. Not only is Kinabalu Park Malaysia's first UNESCO World Heritage Site, but it is also home to Malaysia's tallest mountain, Mount Kinabalu!
8) Malaysia is among the 50 largest countries in the world
False. With an area of 330,803 square kilometres, Malaysia comes in as the 66th largest country in the world (by area).
9) Borneo (which consists of Sabah and Sarawak) is the largest island in the world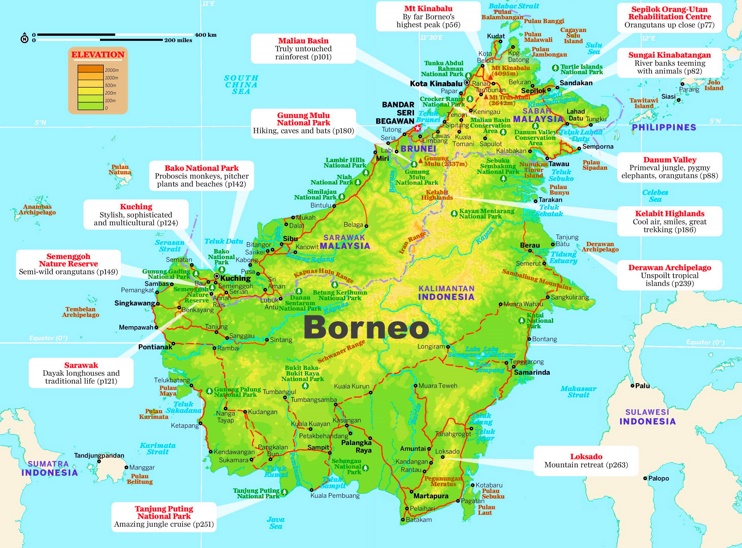 False. Borneo is actually the 3rd largest island in the world, only behind Greenland and Papua New Guinea. Also, Borneo is shared by three countries: Brunei, Indonesia, and Malaysia.
10) Sarawak Chamber is the world's largest natural underground chamber
True. Measuring 600 metres long, 435 metres wide and 115 metres high at maximum, Sarawak Chamber is located in Gunung Mulu National Park within Gua Nasib Bagus. Incidentally, Gunung Mulu National Park is also a UNESCO World Heritage Site.
11) Malaysia's national animal is the orangutan
False. Our national animal is, in fact, the Malayan Tiger.
12) You can road-trip all the way from Norway to Malaysia
True. What, you don't believe me? Perform a quick search on Google Maps, and you'll see that it is possible. Of course, it'll take you more than a while, but it's going to be one heck of a road trip! You can start at Nordkapp, and end your journey at Tanjung Piai, Johor. All you have to do pass through five other countries on the way: Russia, Kazakhstan, China, Myanmar, and Thailand.
13) Kek Lok Si is the largest Buddhist temple in Southeast Asia
True. Kek Lok Si features a seven-storey pagoda, 10,000 statues of Buddha, as well as an almost-40-metre status of Kuan Yin, the Goddess of Mercy.
14) Jalur Gemilang was actually designed by an interior designer
False. Our flag was designed by an architect, Mohamed Hamzah, when he was 29 years old.
15) Sipadan Island used to have some resorts but they were closed down to protect the environment
True. Sipadan Island is reputed to be one of the best diving sites in the whole world, and while good for economy, not so good for the environment due to heavy tourist traffic. Therefore, in an attempt to minimise damage, Sipadan Island closed down its resorts. If you must dive at Sipadan, you'll have to stay at its neighbouring islands instead.
So, how many did you get correct? Did you learn anything new about our country? Share your score with us in the comments below!
---
https://www.facebook.com/tallypressmy/