In recent times, a cafe must not only provide good food and good service to attract crowds, but an attractive layout as well. Far from being a place where people only drop by to eat, oftentimes cafes have become a place to update the 'gram as well! Enjoy a meal, a good chat, then have fun having your own photoshoot afterwards. For your reference, here are 10 must-visit cafes in Klang Valley perfect for your 'gram!
---
1) Cafe 5
Check out that exterior! The bricks give off vintage, old-building vibes, and there's even a bench there, which is perfect as a photoshoot area. Not only is its overall design captivating, but their dessert has received many positive reviews too!
2) Tanuki by Crustz
OMG! Is this an enchanted garden? Actually, this is a dessert shop specialising in ice-cream, and they take great care in presenting their food! Besides their food, their decor is just as impressive, with its pebbled paths and hanging greenery.
3) White Sand Cafe 
Red bricks, white furniture – what a classic! Plus, don't miss out on the Santorini-inspired mural on one of its walls. Sit down and enjoy a cuppa, pretending you're in Greece, smelling freshly-baked bread. You can even use the bicycle there as a prop!
4) 8 Haus
The moment you step in, it's rustic vibes all over. You can never go wrong with brick walls, and its simple furniture and hanging lights complement the walls well. It's almost as if you've gone back in time here!
5) Chewie Mellow
Blinking neon lights and tiled walls – what else could you ask for in a photo background? Chewie Mellow specialises in ice products, and their taro balls, pearls and tangyuan are all natural and handmade! Perfect for cooling down, and an Insta-worthy spot!
6) Lisette's Cafe & Bakery
Say, look at that flower power! Besides providing freshly baked goods, you can also enjoy a buffet lunch here. With good food, several decorations and many photo spots, you'll definitely be leaving with a smile on your face!
7) Pokok KL
Pokok KL is basically a glasshouse, so day and night experiences are vastly different. (Another reason to make a return visit!) As its name suggests, Pokok KL is decked out with hanging plants from the ceiling, offsetting the brick walls and warm lights. So cosy!
8) Botanica + Co
Located in Bangsar, Botanica +Co has been around for quite some time now, and gaining in popularity, thanks to its very Instagrammable decor. Whether it's the neon lights you're after, or the minimlistic bo + co pillar, you can bet that it will look good on your 'gram!
9) 2D Bubble Tea Shop
Enter the world of a comic book when you're here at 2D Bubble Tea Shop! The whole space is all white with black doodles, and maybe after a while you'll start questioning if there is a real world outside of the shop. Either way, perfect shots for your Instagram again!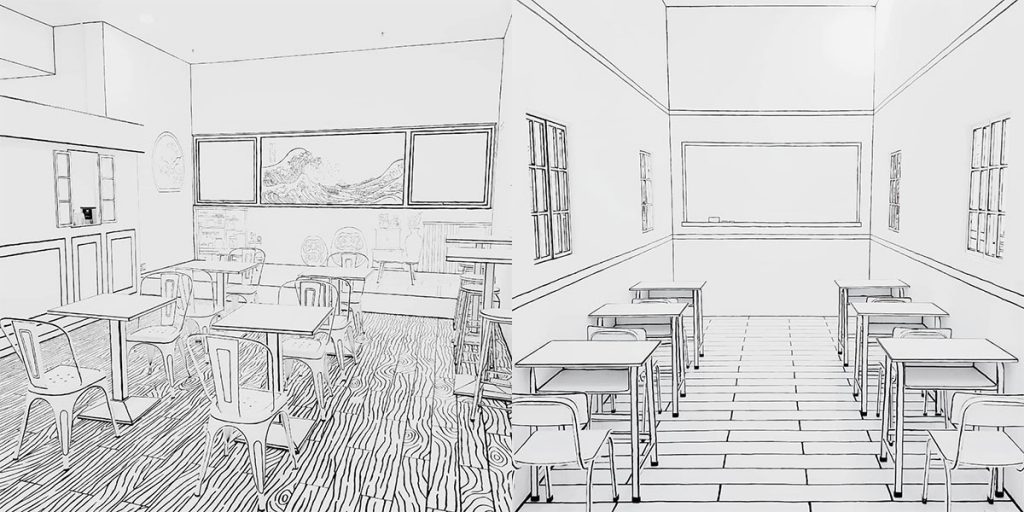 10) The Linc KL
Alright, maybe we cheated a little on this, but hold your horses. Even though The Linc is actually a mall, there are several cafes within that are mind-blowingly Instagrammable. And if you're not looking for a cafe anymore, you're in luck. The whole mall is basically your Instagram backdrop. Enjoy!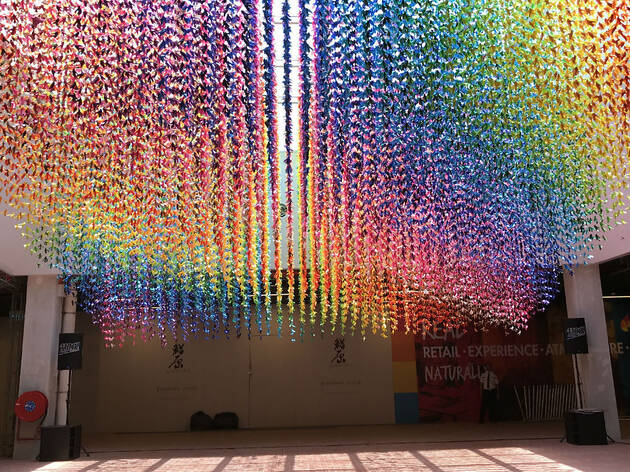 Article sourced from OMGloh.